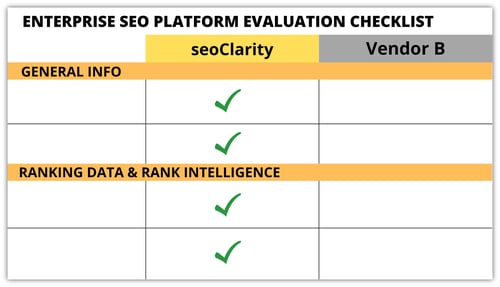 There's a lot of information out there!
It's easy to get lost in the capabilities, prices, and limitations of one software provider, let alone multiple.
Here's a takeaway to track everything you learned.
Use this evaluation template for a side-by-side comparison of the SEO solutions that could be a match for your business.
If your team is evaluating platforms, this checklist can be shared with executives to demonstrate the key requirements of an SEO platform.