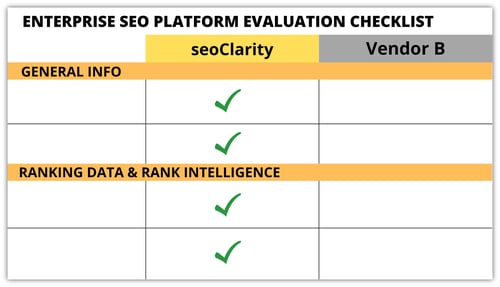 There's a lot of information out there!
It's easy to get lost in the capabilities, prices, and limitations of one software provider, let alone multiple.
Use this evaluation template for a side-by-side comparison of the SEO solutions that could be a match for your business.
Whether you're evaluating tools or platforms, this comprehensive checklist can be shared with executives to demonstrate your deep research on the key requirements of an SEO platform.