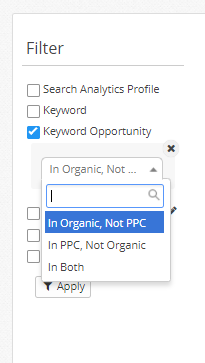 Leverage Shared Insights to Maximize Results
Compare your PPC and SEO data side-by-side in one centralized SEO platform.
With paid search data integration, SEO data can be viewed next to PPC spend, CPC, impressions, and search volume for unparalleled keyword insights.
This makes it simple to produce better, more relevant content, boost SEM results, and adjust budgets for bigger results for both teams!