There's a lot of SEO software on the market, ranging from SEO platforms to specialized point solutions.
But if those options are outside of your price range (we dissect all SEO pricing options in our pricing guide), you can still benefit from free SEO tools — and in fact, you should be using them.
Here are the categories of free SEO tools we've outlined for you:
Gain access to all of our free tools and templates for you and your team
to support organic growth at your convenience.

The 15 Best Free SEO Tools
The following list of SEO tools are among the best because of their popularity among SEOs and marketers, and because of their deliverance of data, analysis, and insight for your business needs to scale.
(If you want to compare multiple SEO tools, navigate to our SEO tools comparison page!)
Here are the best SEO tools that you should be using:
Free SEO Tools for Analyzing Website Data
Google Search Console
Monitor website data, including traffic, links, and technical site issues.
To see your site as Google sees it, use Google Search Console. Formerly known as Google Webmaster Tools, GSC gives users a snapshot of their site's performance including organic search traffic, link data, and issues impacting the site so you can "make your site shine" in the search results.
More granular than other site analysis tools, GSC breaks down your site's information into several categories to display organic search traffic data in one, easy-to-manage place. While any marketer can benefit from using it, this tool is really for SEOs.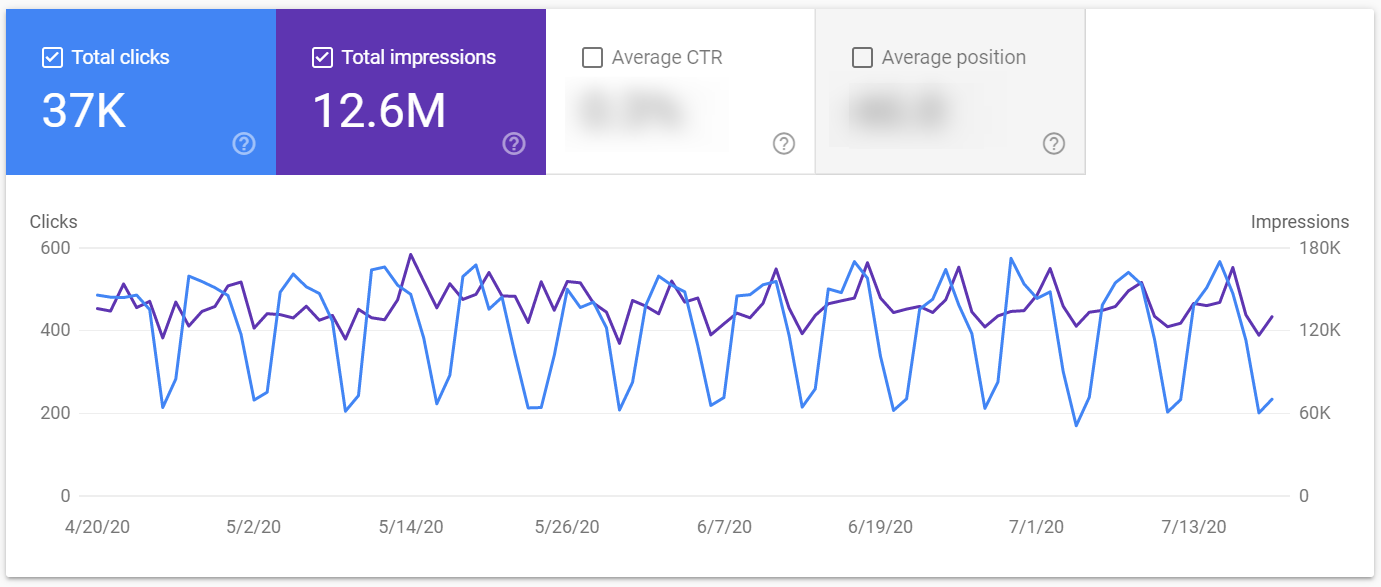 Why We Included This Tool on Our List
Google Search Console is a great starting point for anyone - content strategists, SEOs, and beyond - who is monitoring a site's performance. The Google tool is a bedrock of SEO and digital marketing.
Recommended Reading: What Are the Best Site Audit and Crawler Tools?
Google Analytics
Monitor all site analytics and data.
Every digital marketer uses Google Analytics. It's the crème de la crème for all the data you need about your site, from visitors to traffic to conversions and so much more (but you probably already know that!). If you aren't using it, set up your account right now (seriously, stop reading and do this now).
Just about every online data tool relies on data from Google Analytics to populate their tools and platforms via the Google API.
Why We Included This Tool on Our List
This website analytics tool is on every marketers list as a must-have. The insights and analysis capabilities can push your SEO efforts forward and drive ROI.
You're able to have a complete understanding of your website, and gain insights into content, marketing efforts, products, and more.
Free SEO Tools for Monitoring Site Performance
Website Grader Powered by HubSpot
Check overall site health and performance for both desktop and mobile.
This free online SEO tool powered by HubSpot delivers reporting on key site factors including:
SEO quality and discoverability by both search engines and your audience

Mobile readiness

Site performance

Site security, an important metric that tells visitors your site is safe.
To use the tool, all you need to do is plug in a website URL and give your email address. In seconds you'll get a report and site score from 1 to 100.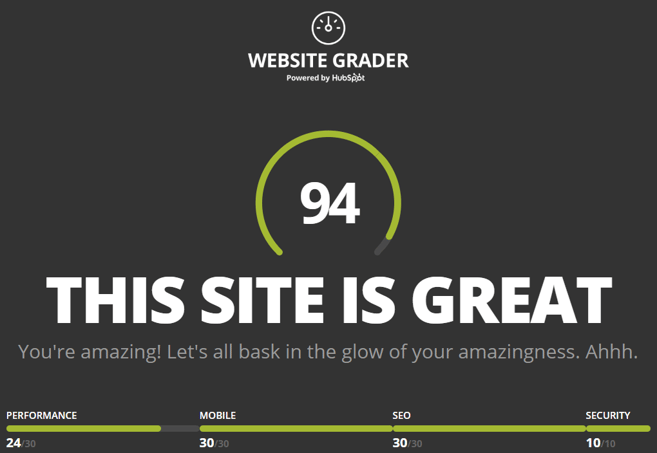 Why We Included This Tool on Our List
HubSpot's Web Grader offers a big picture analysis of how a site is performing. SEOs can drill down even further to investigate areas for improvement and educate themselves on the best course of action for site optimization.
Google PageSpeed Insights
Run a page speed analysis test to analyze site performance.
With this free tool, you can track page speed performance on both mobile and desktop devices. The importance of page speed, search visibility of those pages and the user experience of navigating those pages makes tracking this factor an essential facet of every SEOs' and web developers' practice.
Google PageSpeed Insights is one of the most valuable free SEO tools around.
The PageSpeed Optimization Score defines how fast or slow a site is for users, with 100 being the fastest speed. A score of <59 is considered Low, a Score between 60 to 79 is considered Medium and >80 is considered Good.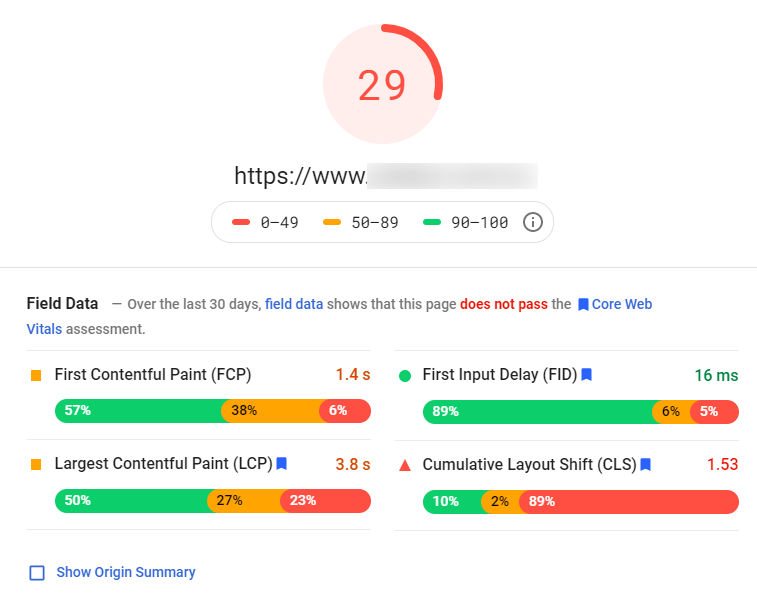 Why We Included This Tool on Our List
PageSpeed Insights helps SEOs and developers understand how to think about site performance and navigate through the solution, offering suggestions for common optimizations to improve your site.
SEO and IT teams need to be aware of the most important issues affecting your page speed — a bad page speed means your users will bounce.
UpCity SEO Report Card
Conduct competitive analysis on a variety of search engines.
This tool tells you how you match up against the competition. With the SEO Report Card, you'll see where you rank on Google, Bing and Yahoo for your primary keyword; how many sites send backlinks to your site; site load speed; search engine crawler accessibility; and your site's level of authority.
It's a great way to understand the progress of your SEO effort.


Why We Included This Tool on Our List
While UpCity does require a name and email to use their reporting tool, this report card is a gold mine of basic information, providing its users with information against your competitors.
From rank analysis to link building reports, UpCity's report card is a simple reporting tool to show quick, surface-level insights on you versus your competitors.
Free SEO Tools for Keyword Research
Google Keyword Planner
Conduct keyword research to form a content marketing strategy.
If it wasn't clear by now, Google offers some of the best and most consistent free SEO keyword tools for beginners and experts alike. One of those tools, Google Keyword Planner, can be found in Google Ads, under Tools.
It's a simple and free way to find new keyword opportunities related to a specific term.
It also shows potentially related keywords and their search volumes. Admittedly, it's part of Google Ads, but you can sign up for an account and gain access to the planner without running any campaigns.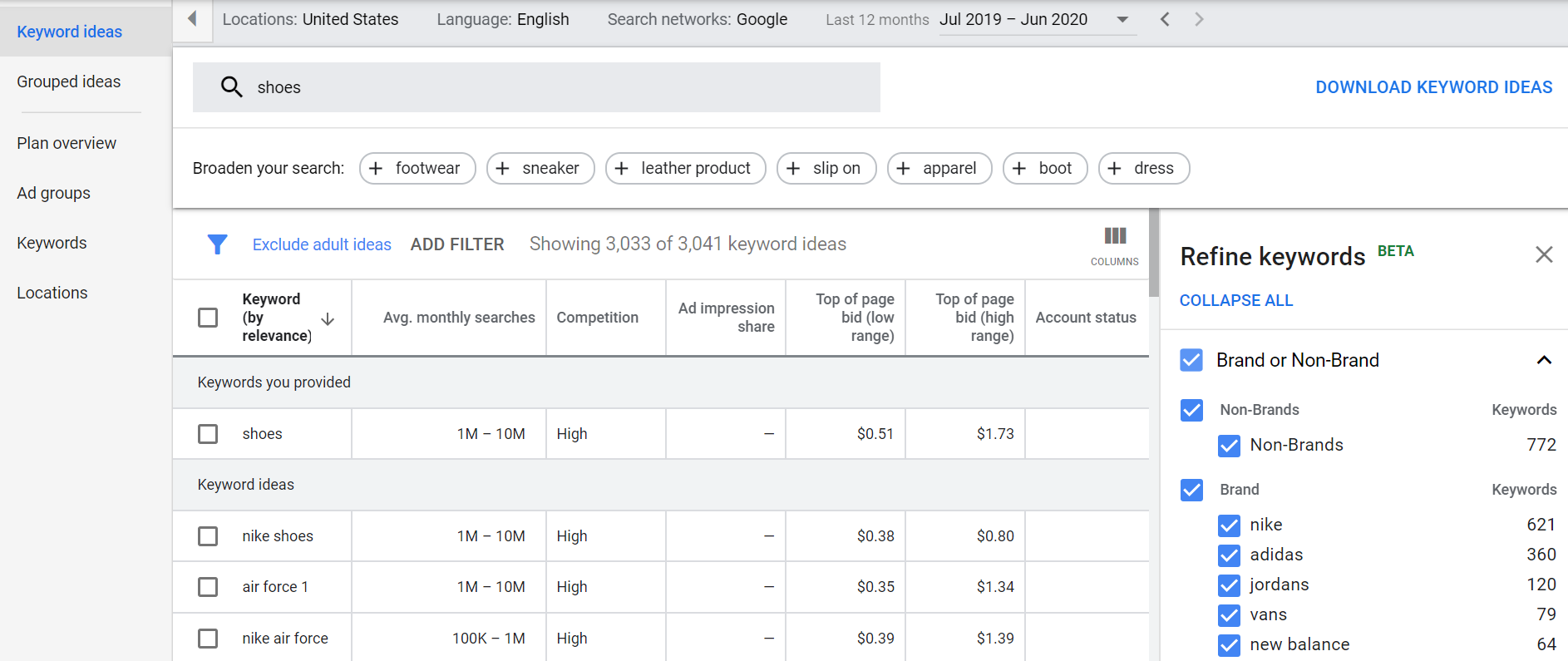 Why We Included This Tool on Our List
If you're just getting started, Google Keyword Planner is an excellent resource that provides insight into your audience (how they're finding you over your competitors, what drives organic traffic, and so on).
Just remember though, it is a free tool and requires the manual effort of digging through the data and "connecting the dots" on your own.
Recommended Reading: What Are the Best Keyword Research Tools?
seoClarity Research Grid
In-depth keyword research and competitive intelligence.
For anyone looking for a slick free keyword research tool outside of the Google Suite, seoClarity's Research Grid offers in-depth reporting and insights via a detailed dashboard for any domain.
Users can uncover the desktop and mobile SEO performance secrets of any website they choose by leveraging the industry's largest data set. This tool also provides insights on top performing site content, directories and sub-domains of any site in 90+ countries — including Baidu China!
Why We Included This Tool on Our List
We couldn't skip out on including ourselves! The
is a great gateway into detailed keyword research and includes a variety of helpful features within digital marketing.
This works well for experienced marketers who can turn the data into insights for themselves. It's also useful for SEOs who are looking to start anywhere on their SEO journey.
Google Trends
Track a keyword or topic's popularity by region over time.
Google Trends shows you current trending searches happening on the search engine, and gives you the option to search for specific keywords or topics.
Each trend chart is presented based on interest over time, with a score of 100 meaning peak interest in that topic.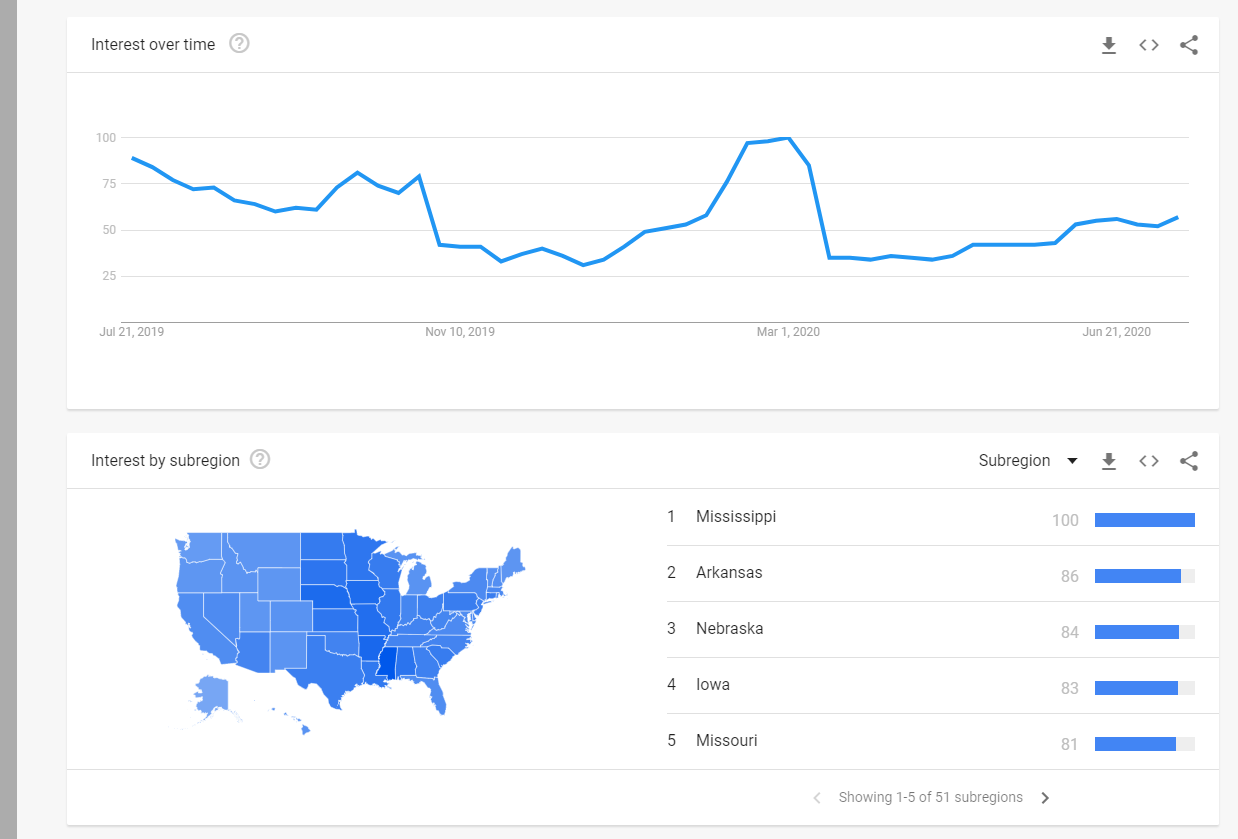 Why We Included This Tool on Our List
Google Trends is a great way to visualize data and stay aware of current trends. You can use it to see if more people search for your brand (or a competitor's) after a marketing campaign was launched, for example.
Free SEO Tools for Content Optimization
Spark Content Optimizer
Analyze any webpage for key insights and technical issues.
Spark is a Google Chrome plug-in that allows for instant page-level content analysis. Use it to:
Measure keyword performance and page rankings
Identify 100+ hard-to-find technical issues
Track backlink authority
Retrieve mobile and desktop page speed scores
and a lot more!
Why We Included This Tool on Our List
Spark can be used by anyone on your team. From SEOs and copywriters, to merchandisers and IT teams, Spark provides insights so you can develop a better search experience for your users.
AnswerThePublic
See a list of questions and phrases that people are searching for around a target keyword.
Enter a target keyword (one to two words for the best results) and see multiple visualizations of questions and queries for that term.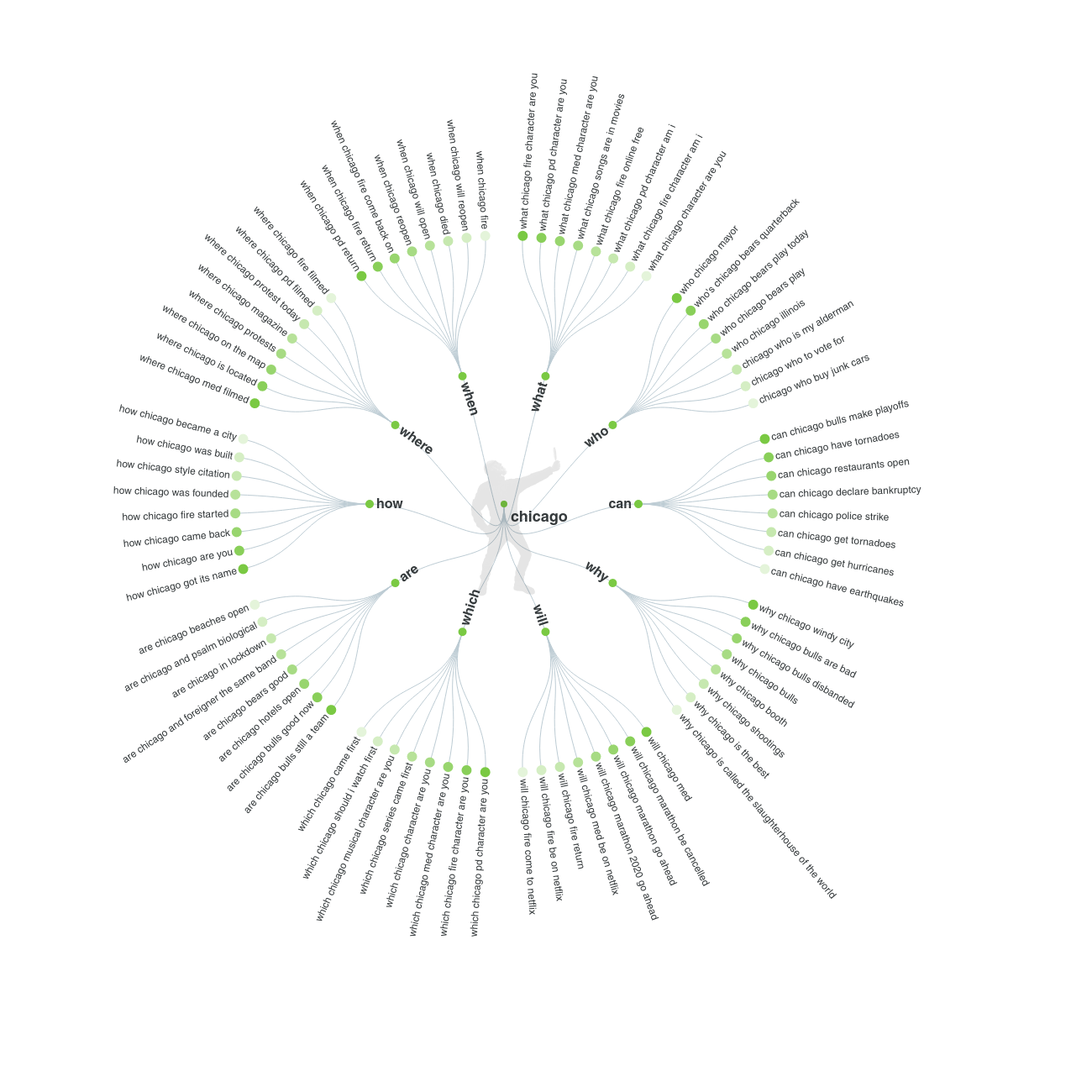 Why We Included This Tool on Our List
When you have a data-backed understanding of what people search for, you can create content around those topics to rank well on the SERP and address user intent.
Plus, AnswerThePublic gives you quite a lot of information to act on -- our example above for the keyword "chicago" gave us:
80 questions

60 preposition phrases

40 comparisons

208 alphabeticals

8 relates search terms
Free Tools for On-Page SEO
SEO Web Page Analyzer
Analyze on-page SEO to diagnose potential problems.
This on-page analysis tool helps users understand how technical elements, links and more affect a given page. The tool gives you an SEO score from 1 to 100, but the real value is its ability to layout the problem areas in a clear-cut report.
Fixing the problem areas will really help your SEO effort.

Why We Included This Tool on Our List
This easy-to-comprehend report by SEO Web Page Analyzer, which is also available as an iOS app, provides a simple, yet effective, breakdown of a site page.
Areas of concern are color-coded green for "good" or red for "needs attention". Also, this tool is effective at letting whoever manages the site pinpoint where the image alt attributes are non-existent.
Free SEO Tools for Link Building
Check My Links
Evaluate your link management to find broken links.
A broken link can really hamper a page's SEO value. Check My Links evaluates links, finds broken ones (both internal and external) and can check a link-loaded page in seconds.
It's a great tool to use before you publish but can be used as part of regular maintenance, too!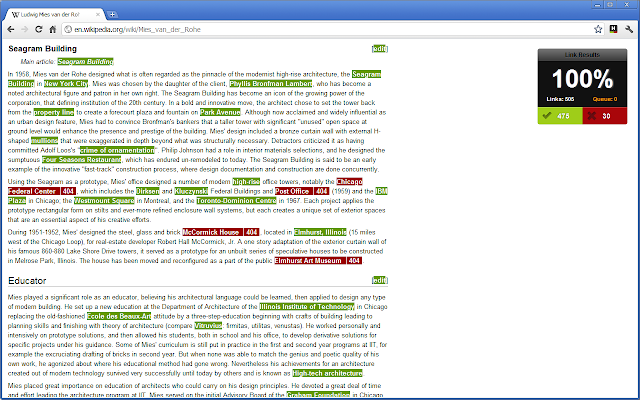 Why We Included This Tool on Our List
This Chrome Plugin from Page Modified quickly provides SEOs and marketers with an overview of links that need tending to. By providing actionable insights for a site, users of this plugin are able to target issues with confidence.
This is a great glimpse into linking strategies for newer SEOs.

Free Local SEO Tools
Google Business Profile
Optimize your business for local foot traffic to obtain more customers.
Having a Google Business Profile is crucial if you operate a brick and mortar store.
Note: Google Business Profile was formerly known as Google My Business (GMB).
Not only does it provide users with useful information like business hours and contact information, it also lets Google have a better understanding of your site, which can result in better rankings on the SERP.

Why We Included This Tool on Our List
Local SEO optimization tactics can have a direct impact on sales and conversions. A Google Business Profile allows you to connect with your local customers on the SERP and in Google Maps, all so you can connect with them in real life.
Free Tools for Simplifying Complex SEO Processes
AutoRegex

Convert natural language to RegEx.
Regex can be confusing to read and write. After all, it's really like a language of its own!
This free tools uses GPT-3 to generate RegEx from English. You're given 10 uses per month, with the option to pay a few dollars per month for unlimited requests.
Why We Included This Tool on Our List
Regular expressions can be used to segment out your SEO data so you can focus on what's important to you.
Having access to a tool that can quickly make sense of this complex language means more powerful analysis for your SEO program.
Recommended Reading: Don't Be Tongue-Tied: Learn RegEx Patterns for SEO
Schema Builder
Test and implement structured data with a point-and-click interface.
Schema is hard to implement. But it's too valuable to overlook: it gives both users and the search engine a better understanding of your pages.
With Schema Builder — an extension on Google Chrome — you can build, test, and deploy seven schema types with just a few clicks.
Product, review, FAQ page, aggregate rating, article, breadcrumb, and event schema are built into this extension.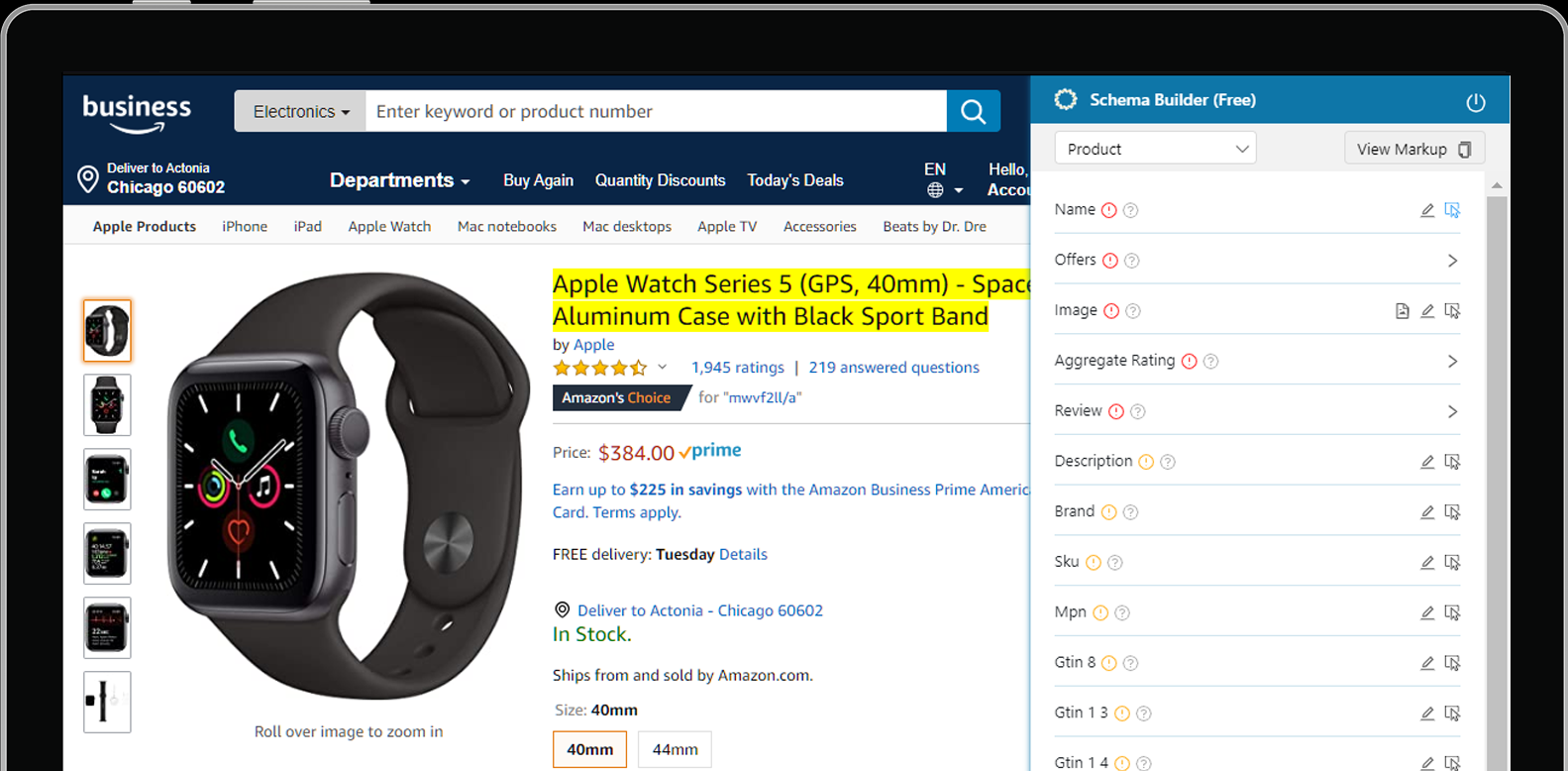 Why We Included This Tool on Our List
Schema Builder is a community-contributed tool that takes into account user feedback and suggestions all in an effort to make it as easy as possible to implement schema.
It's true that incorporating schema markup has become a challenge, and most SEOs are intimate by the necessary work that it involves (i.e. editing code, diving into page settings).
Schema Builder takes that challenge away.
Conclusion
Free SEO tools are great, especially if you're new to search engine optimization or you need some quick and basic insights without an investment in a larger solution.
That being said, if you do need access to more power we offer our seoClarity Essentials Product that has a suite of SEO capabilities: rank tracking, keyword research, content marketing, and reporting.