You've heard it time and time again: Content is king in SEO.
It's the seed you plant in your digital garden and nurture until it grows and brings in traffic.
Because of its importance, content marketers and SEOs tend to focus so much on creating new content but often fail to consider the treasure trove of existing content. But new content can (and should) be optimized too!
Marketers who see content optimization as an integral part of their content strategy succeed at organic search.
Already familiar with content optimization? Follow our tried-and-tested framework that some of the highest-trafficked sites follow.


What is Content Optimization?
Content optimization is the process of enhancing old (or new) content to improve its visibility on search engines.
This means more users can see your content listing on the search engine results page (SERP) which gives you a better chance of having them click through to your page.
Optimizing old content (i.e. that which is already published) gives it a refresh to increase its rank position, while optimizing new content from the get-go ensures it's relevant and authoritative from the moment you hit publish.


What Does it Take to Create Optimized Content?
Content optimization requires adjusting on-page SEO elements, such as:
Body copy: relevant, authoritative content that keeps the reader in mind
Headlines (H1, H2, H3): headlines give context to search engines and readers alike
Meta description: the

meta description

is your opportunity to convince the user to click your listing from the SERP
Title tag: properly optimized title tags give readers an idea of what your content will cover, and help search engines understand your intention
Images (alt text): alt text succinctly describes the images on your site
Internal links: connect your content assets with internal links to demonstrate authority on a subject
There are manual ways to do this, like skyscraping the SERP to see how others cover the topic, and then outdoing that content so you can rank better.
But marketers looking to scale their content optimization turn to SEO technology.


What Your Team Needs to Optimize Content
There is a point in content optimization where only technology can spot gaps in content that most human eyes would miss.
Take semantically related keywords, for example. If I have a piece of content that targets "maxi dresses" then I would want to talk about related concepts in that content, too. These could be topics like "floral print," "midi dress," and "ruffles."
These are just a few of the suggestions made by Content Fusion, an AI-driven content optimizer. I'll demonstrate Content Fusion down below, but there are other content analysis tools on the market as well.
As my colleague Tyson Braun wrote in a post about semantic keywords …
… if the search engine ranks pages containing particular phrases on top of the Google search results, then, to achieve similar results, your content should include them too."

You'll also benefit from SEO technology that reveals what topics your audience searches for, and the intent of those searches.
A topic research tool like Topic Explorer uncovers hidden relationships between the keywords your target audience uses to find what they're looking for.
Here's a quick example of this: suppose you're creating a page centered around "survival kits." How else do users search for this?
With a few clicks, the data tells us the answer:
"Go bag"

"Emergency kit"

"72 hour kits"

"Bug out bag"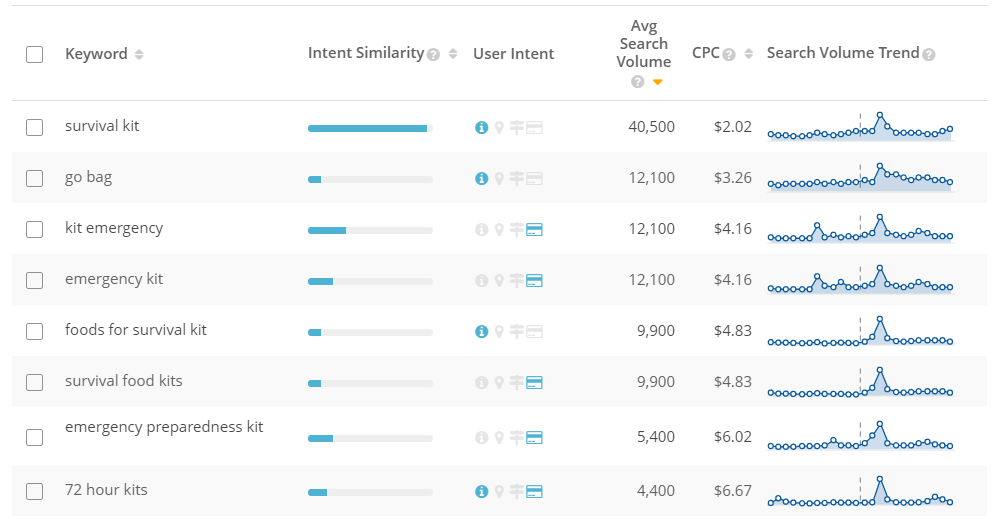 (Understanding the language of the customer.)
When you understand how your audience searches and how those different queries relate to each other in intent, you gain insights into:
What topics to cover in your content
Which topics deserve their own page, and which can be covered in a single piece of content
There are other keyword research tools on the market, but whichever you choose, make sure it has the ability to uncover these hidden relationships!


Why Bother with a Content Framework?
Since content is what drives organic search traffic (and traffic from other channels, too!) to your site, it needs to be a thought-out process. It's too valuable an investment to be nonchalant about.
A solid framework not only helps you maintain the content lifecycle with content optimizations, it also helps you analyze your content assets.
This can be extremely difficult for organizations at the enterprise level.
With so many existing pages, and new pages being created all the time, how do you stay on top of everything and get the most out of your investment?
This is why you need to structure your approach to your content marketing efforts with a content playbook!
Note: You can run a content audit to identify all content assets on your site.
Your content lifecycle will change from having an inevitable drop in traffic, like this: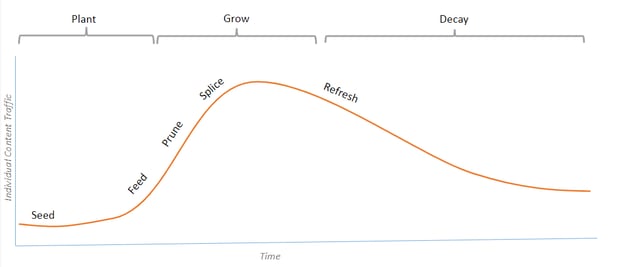 To having an overall upward trend in traffic: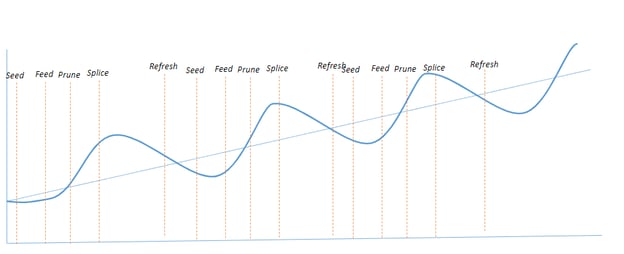 This is the outcome of having an established content framework!


The Content Optimization Playbook
Marketers love this framework — but don't just take it from us! It was also featured in Search Engine Land!
For something so important, you would expect content marketers to follow complex procedures and processes, but the content optimization framework I'm going to share is quite simple in theory.
Plant: Create content (seed: understand how your audience searches)
Grow: Increase the number of keywords you rank for (fee

d:

optimize the content, and splice: give topics more depth)
Decay: Update and optimize old content to protect your rankings (prune: identify irrelevant content, and refresh: update decaying content)
And luckily, theory translates easily to practice if you have access to the right data points and a savvy content writer.


#1. Plant
The Plant stage deals with (you guessed it) creating content to rank and boost your search visibility.
This leads us to the first step of the Plant stage: seed.
This relates directly to your SEO content creation. The volume of content you create impacts the number of content opportunities you have. Or, the more content you have, the more you can rank for, and the more traffic you can bring in!
More importantly, you need to understand how your audience searches before your take on the writing process. This is why I highlighted Topic Explorer up above.
It allows you to uncover all the ways your audience searches and the questions they ask around a topic.

(Uncover real user questions around a topic.)
If you don't align your content with your audience, it's most likely going to fall flat right from the start.
Remember: SEO is all about the user and the experience you provide them; it's not about chasing the algorithms.


#2. Grow
After the content has been created and published, you move on to the feed step.
When you see ranking data start to populate, that's the best time to gauge whether or not your content hit the mark.
What does Google see your content relevant for?
This is the time to tweak the content with a content analysis tool, like Content Fusion mentioned above.
It applies an NLP processing model to reveal insights that tell you what should be covered in the content.
When you add these topics, and use them in a contextually-correct way, you demonstrate your authority on the subject matter.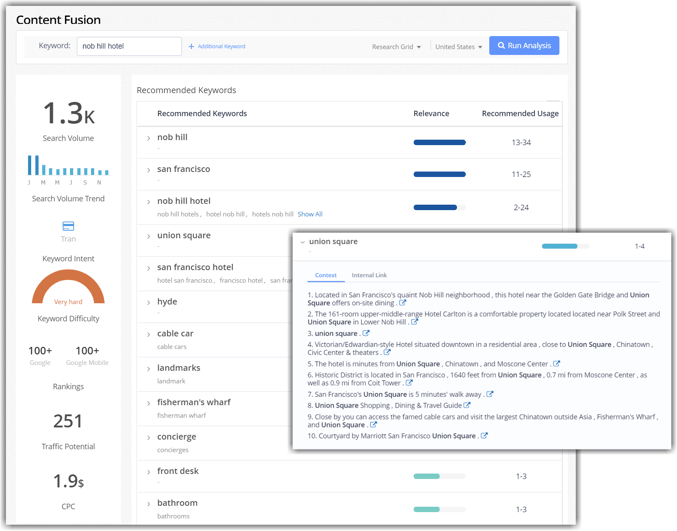 Then, give each content piece a place to grow by connecting related pieces of content with internal links to build authority around a central topic and strengthen the content assets.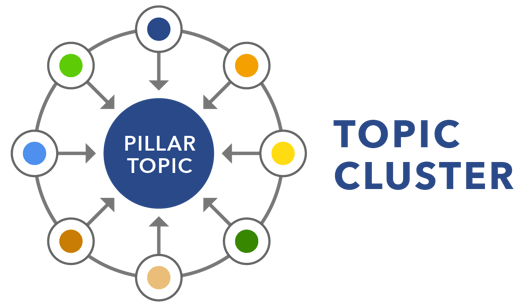 Don't forget: SEO technology that reveals hidden patterns in intent is your best friend in this step. You'll be confident that your content addresses the right search intent and delivers on what the audience wants.
The next step in the Growth stage is splice, or taking content that is overworked and gathering ideas to create new content.
This is content that ranks for so many keywords that you can target some of those keywords with a new piece of content to create an even stronger cluster.
This is an important strategy to defend what you've already acquired with fresh content assets.
In the framework, we recommend you use the splice technique for pages that have 3x more keywords ranking than average.
You can find your average with Search Console data (seoClarity clients can use Search Analytics).
First, find your keyword count. This is the number of keywords that you rank for on the SERPs.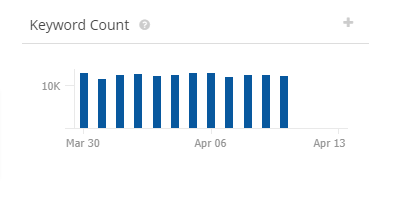 In this example, it looks like the keyword count stays consistent at around 13,000. Now, we find the URL count, that is, the number of your URLs that rank on the SERPs.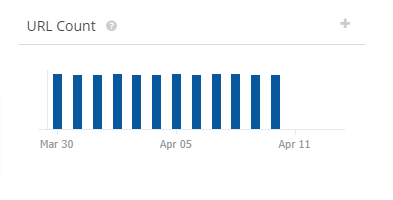 The URLs stay fairly consistent at 430.
Divide the KEYWORD COUNT by the URL COUNT, as such:
13,000/430 = 30.2
This is the average number of pages that a keyword ranks for on your site. You would use the splice technique for a page that has 3x this average.
How to Splice
To actually complete the splicing step, you need to discover those pages with a higher-than-average keyword count.
Again, we use Search Console data, and seoClarity clients can access their GSC data directly in Search Analytics.
The "Unique Page" view in Search Analytics (Keyword + URL) shows you the pages that rank for a significant amount of keywords.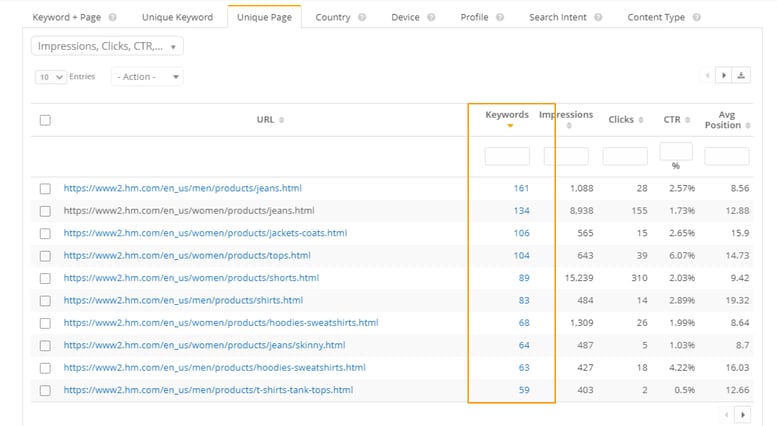 Going back to our example, we know that, on average, our pages rank for 30.2 keywords. Following the splicing rule of 3x, we would splice the pages that rank for 90.6 keywords or more.
Let's dive deeper into that first page. It ranks for 161 keywords — well above our threshold. Here are the keywords that it ranks for: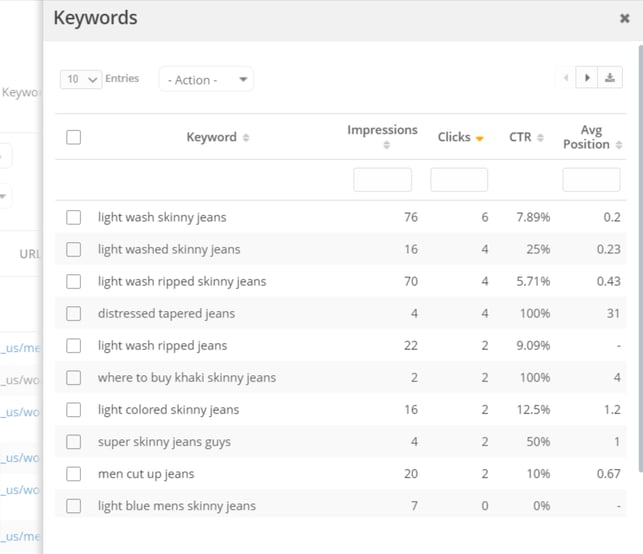 If a keyword doesn't rank high, for example, but is relevant to you, you can take that keyword and create new content centered around it as a target keyword. Be sure to take into account impressions, clicks, click-through rate, and search volume as well.
In the end, the ultimate determination depends on your analysis and business objectives — only you can make the final decision.
Tip: Once you've established which page should be associated with the appropriate keyword, set the page as the "Preferred Landing Page" so you can quickly discover instances when your Preferred Landing Page is not the highest ranking, so you can go in and reoptimize.
The Growth stage, especially splicing, gives you new content that can be interlinked with other relevant content, so the process essentially begins again.
However, all content will naturally decay …


#3. Decay
To keep your content program fresh and relevant, you need to identify content to be cut.
The prune step involves removing dead content to maintain the health of the overall content program.
You always want to have high-quality content on your site. Having low-quality, irrelevant content, or underperforming pages on your site wastes Google's crawl budget.
You are not better off keeping underperforming content on your site. You're better off removing it so you have a healthy site. This includes redundant content, outdated content, and trivial content.


Identifying Redundant Content
Redundant content is duplicate content (i.e. two or more pieces of content that address the same query) or keyword cannibalization (i.e. two or more pages that compete for rankings on the search engine results page).
If you have redundant content on your site, you can do one of the following:
Redirect one page to the other
Canonicalize the less important page
Merge the content together
Change the underperforming page to another topic


Identifying Outdated Content
Locating outdated content involves perusing your content inventory for content that makes outdated references (e.g. a review of the iPhone 4). Or, it could simply be content that was published a year or so ago and has received no updates.
It's highly unlikely that content published a year ago (a safe interval of time to work from) is as relevant to user intent today than it was a year ago.
Tip: seoClarity clients can use Page Clarity to easily identify publication date and see when a page was last updated.


Identifying Trivial Content
Trivial content just doesn't meet any performance metrics. It has no traffic, no links, and overall no value (i.e. light content). Of course, you want to give it a chance to perform, a year being a safe interval, but the ultimate decision depends on your vertical, site, and data.
It's difficult for content marketers (or digital marketers, for that matter) to delete or unpublish content that required so much time and money, but it can bring new life to your site.
The last step of the content optimization process is to refresh existing content before traffic drops to zero.
All content eventually withers, and this is completely natural! It just means it can use some special care.
A content refresh can change a traffic trend from negative to positive.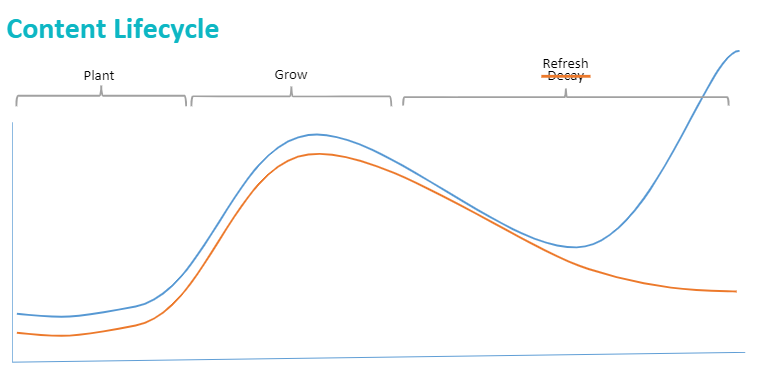 Follow along my content refresh workflow to tackle the content decay.


Conclusion
Content naturally has fluctuations in impressions and traffic — it's part of the content lifecycle.
Luckily, with a few steps, you can gain control over the content lifecycle to ensure a complete intake of visibility and impressions!