After many hours spent creating content, you may see the wrong page rank for a keyword. Your own pages may even compete against each other on the search engine results pages.
This frustrating outcome is known as keyword cannibalization, and, as a result, means your content is not achieving its maximum search potential.
In this post, you will learn the following:
In the end, you will understand the impact cannibalization has on your SEO and be equipped with strategies to identify and overcome it.

What Is Keyword Cannibalization?
Keyword cannibalization occurs when two or more of your pages begin to compete with each other for rankings on the SERPs for the same keyword or query. I see this happening in a variety of ways:
Cannibalization can often happen as a result of a simple mistake. Unknowingly, you may have optimized two or more pages for the same keyword, without realizing that you have content already targeting that phrase.
That said, I have also worked with teams that cannibalize keywords deliberately, unaware of the SEO consequences of such actions.
This issue may also arise naturally for international teams, where different regional pages appear for the same keywords. This can happen because pages lack hreflang tags or are poorly optimized for their target locations.
The search algorithm doesn't know which page to serve to users when they conduct a Google search, resulting in your different pages competing against each other.
Before we discuss how to identify and overcome this issue, let's talk about the SEO consequences of having keyword cannibalization on a site.


Why is Keyword Cannibalization a Problem?
I'm often asked, "What's the problem with keyword cannibalization? A page of mine is ranking in the SERP so it shouldn't be a problem, right?"
Unfortunately, it is. Keyword cannibalization can cause some serious issues for a site's SEO and your overall SEO strategy.
For example:
The ranking page might not be as relevant to your audience. As a result, it might achieve a lower organic click-through rate, and less traffic than the other asset would be getting.
Having the wrong page ranking for the keyword will also result in a diminished authority of the page. Instead of one authoritative page, you are going to split the CTR between multiple assets.
You will also waste the crawl budget. A crawler will have to access, render, crawl, and understand two pages targeting the same information.
Cannibalization can also dilute your links. Instead of one authoritative page acquiring all links (this can be both internal links and backlinks), they will be split between two assets.
The issue can also signal poor content quality. Having multiple pages targeting the same keyword, instead of one authoritative resource, can suggest shallow content on each page.


How to Identify Keyword Cannibalization
You have quite a number of options to find keyword cannibalization issues.
First, you can check for any keywords that your rank tracker reports to have more than one ranking URL.
In seoClarity, this option is available under Rank Intelligence > Keywords.
In the left filter menu, select the "Listing Count" option and set it to display keywords that trigger more than one URL.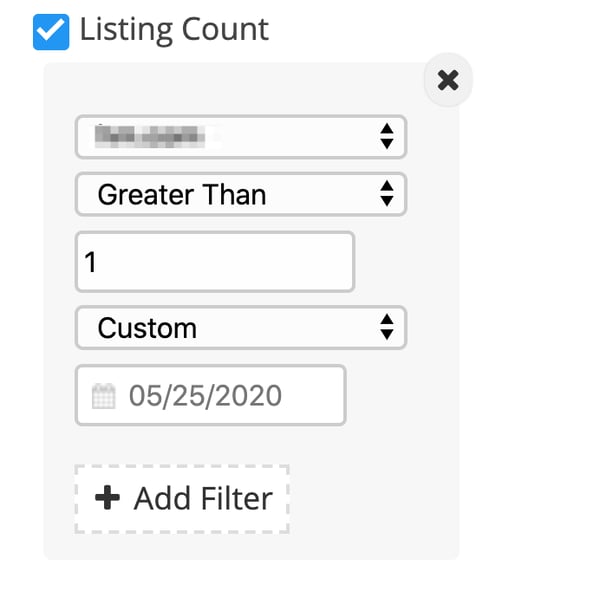 The tool will list all the keywords that meet these criteria. Digging deeper into the report, you can review exactly which two pages rank for the keyword.
SEO cannibalization can happen to any site, whether it's comprised of informational blog posts, or transactional ecommerce pages.
The example below shows keyword cannibalization happening to two product pages.

(Two URLs rank in the search results for the same keyword.)
What's more, there is a whole range of insights that you can get from just this one view.
For example, if both pages rank relatively high for the keyword, you must review them and decide whether the page ranking higher is the correct landing page. If so, it's what I would call good cannibalization.
In the opposite scenario, however, you might need to take action to rectify (more on that below).
You also need to evaluate where the other page is ranking compared to the top-most ranking result. If one page ranks on page 1 but the other is buried somewhere on position 25 or lower, the issue isn't severe and you might decide to rectify it if you have resources and time to spare.
Another scenario you might encounter is where both pages rank below page one. In this case, the cannibalization might be holding either of them from ranking well. You need to review those pages and identify the reasons for cannibalization to fix them.
Finally, a scenario you may also experience is that the ranking URL keeps changing regularly. This is definitely a keyword cannibalization issue, and the search engine isn't able to decide which page to rank for the query.
Both seem almost identical to it.


Keyword Cannibalization With Global Brands
International brands often experience keyword cannibalization as a result of lacking properly set-up hreflang tags. In such a scenario, a brand selling the same product globally might see Google ranking its product pages from one country in another.
Global SEO teams can compare different locations (use the other location as a competitor in Rank Intelligence) to see how many pages from the wrong location might be attracting organic traffic.
This example shows comparison between the rankings of a company's US and UK properties. It clearly shows that no UK pages rank in the US for the company's terms.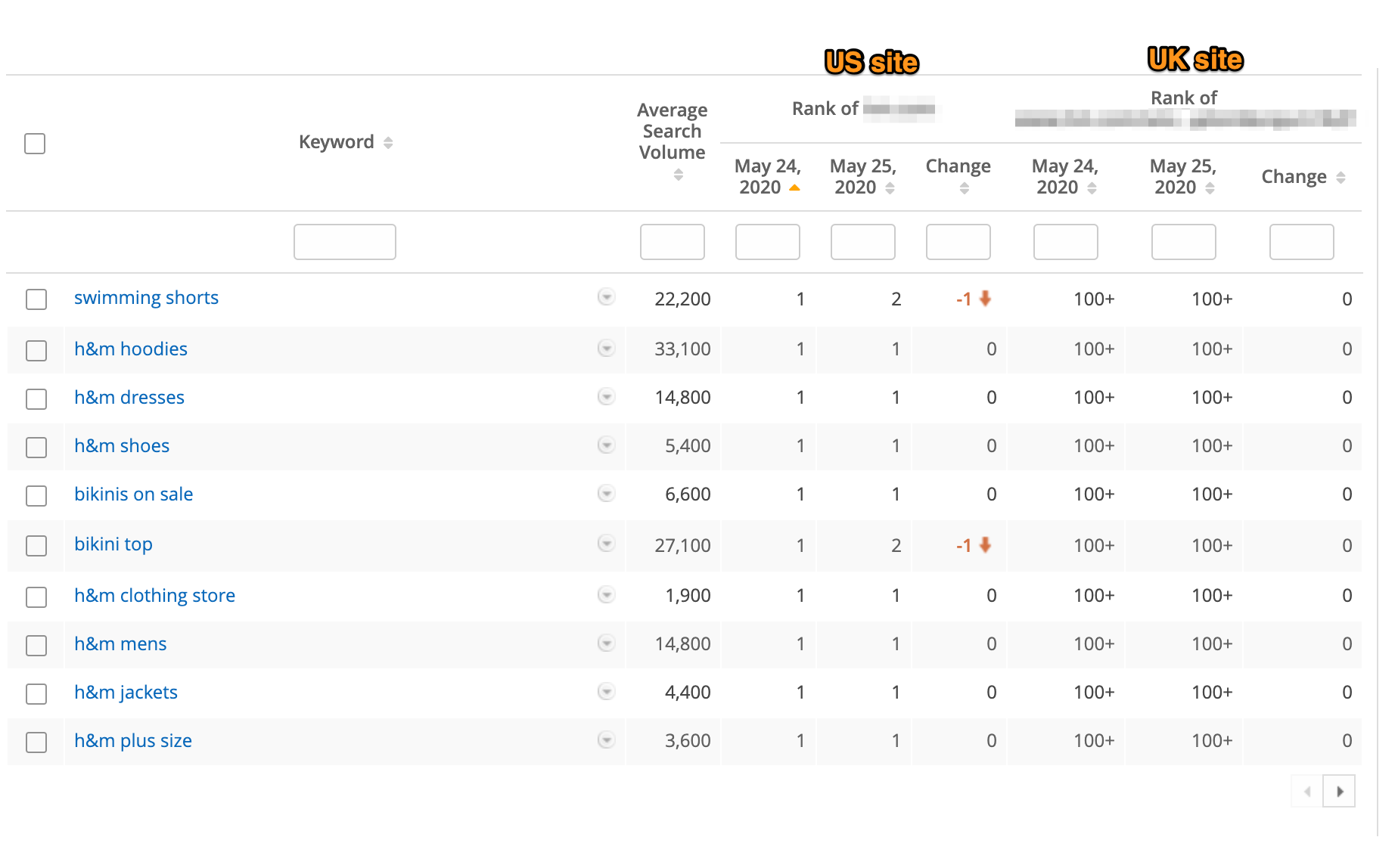 How to Fix Keyword Cannibalization Issues
Once again, you have a number of opportunities.
Before you begin, however, there is one critical step you must take: decide which of the multiple pages should rank for the keyword, and which assets you need to fix the cannibalization for.
The page you want to rank, we'll be calling it the "stronger page" further on, is the asset you want to target the keyword. Any other asset — "weaker pages" — is the content that's currently cannibalizing the stronger page.
Solution #1: Internal Link Structure
One solution that tackles the cannibalization problem is interlinking to the stronger, preferred page from the weaker page. Be sure to use the target keyword as the hyperlink's anchor text as well.
This quick fix gives Google a clear indication of the preferred landing page for that particular keyword. Doing so within the content will help, but doing so within the site taxonomy will help even more.
A lot of the time with cannibalization, links stem from the navigation links of a page.
Solution #2: 301 Redirect
The most common solution is to apply a 301 redirect from the weaker page to the stronger one, merging the two cannibalizing properties into one. This way, you will tell Google that the weaker page is an older version of the content, and it should rank only the newer and updated page.
Recommended Reading: The Ultimate Guide to SEO Redirects
Solution #3: Canonical Tag
Another option is to add a canonical tag to the weaker page, pointing to the page you want to rank for the keyword. This option is ideal in a situation where you don't want to take the weaker page down but need to prevent Google from seeing it as a better option to rank for the keyword.
Solution #4: Re-Optimization
You can also retarget the weaker page for a different keyword. This would include changing the meta tags — title and description — and reworking the content to target a new phrase.
This strategy might require some additional work, like keyword research to identify another phrase that you could reoptimize the page to.
Use a tool like Content Fusion to discover additional information you might need to add to the page to make it relevant to the new keyword.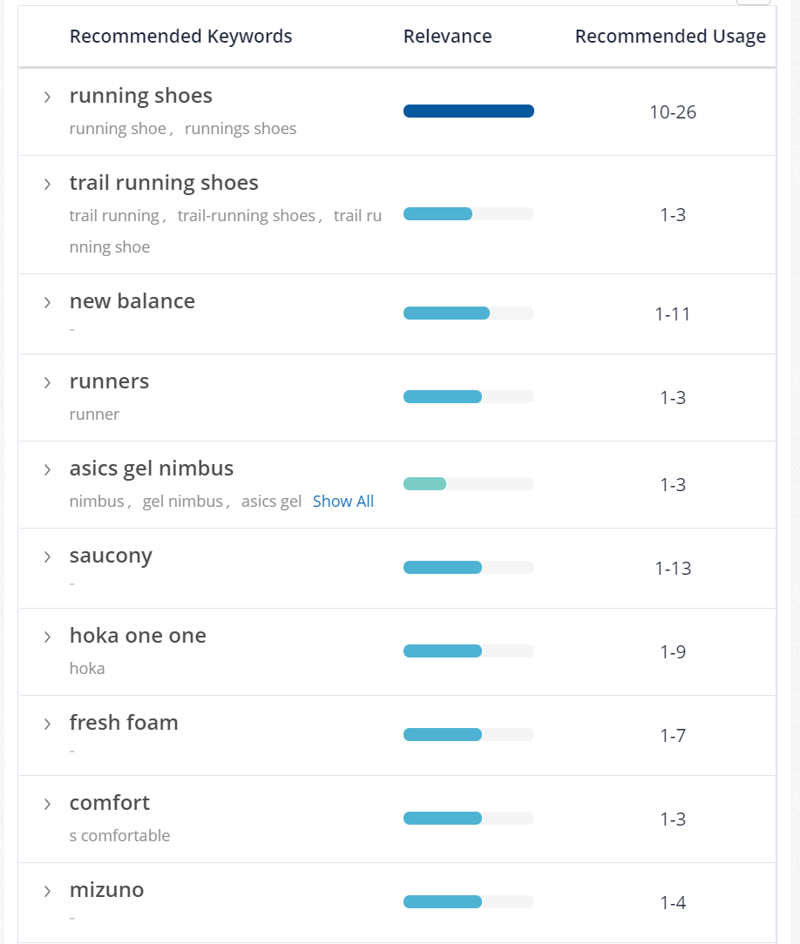 (Content Fusion report displaying suggested topics for the keyword "running shoes".)
Overall, if you want to retain both properties, and want to keep both in the SERP, this is by far, the best option to consider.
Solution #5: Content Consolidation
You can also consolidate the content from both pages into one, typically the stronger asset, to create one piece targeting the keyword.
You then need to 301 redirect any other content you've consolidated into the stronger page, creating a much stronger resource on the topic than before.
In this instance, I would also recommend running a quick Content Fusion report on the page to identify any additional information that could make the page even better.
Solution #6: Hreflang Tag
Global teams should also consider analyzing and fixing any potential hreflang tag issues. As mentioned above, this is the sole reason why they might experience international keyword cannibalization.
Run a crawl to evaluate your hreflang and report on any issues that might also be contributing to the cannibalization issue.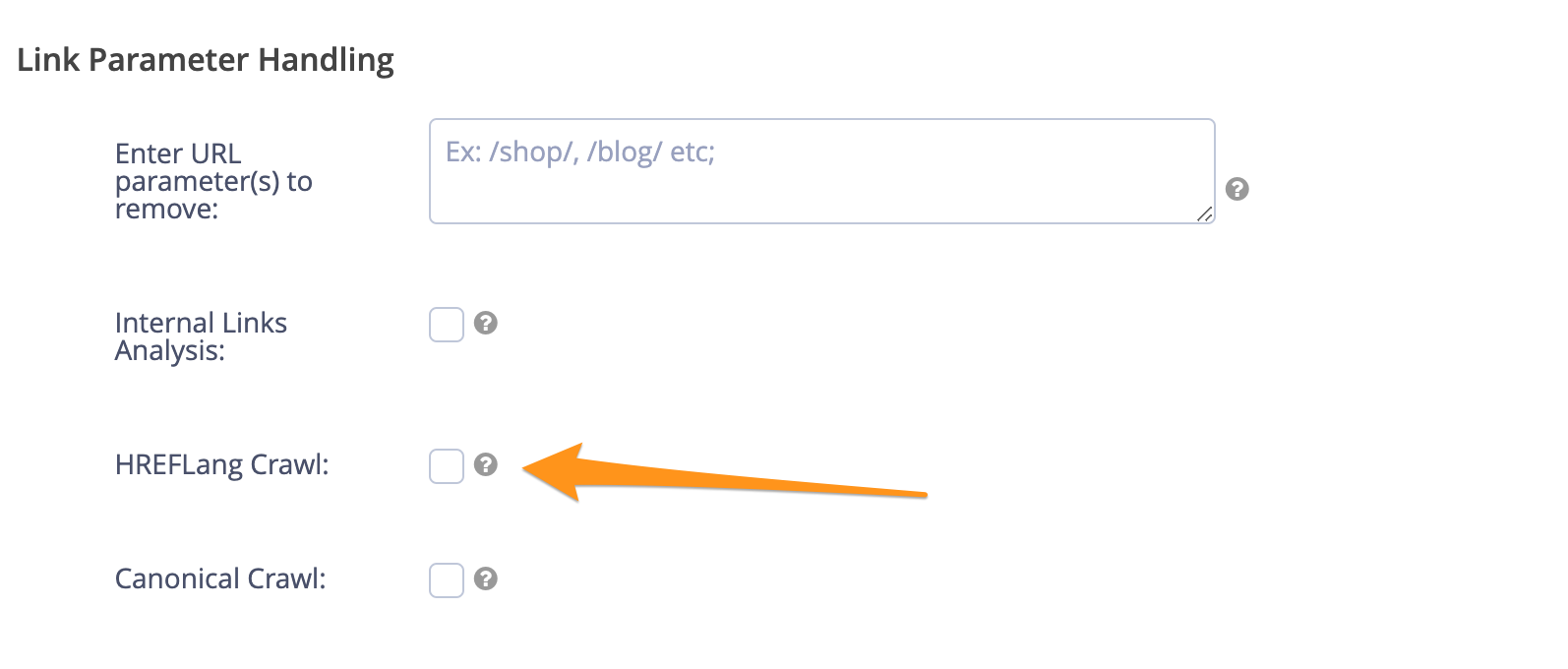 (Customize your Clarity Audits setup with HREFLang Crawls.)


How to Avoid SEO Cannibalization
To avoid keyword cannibalization in the future, try to assign a preferred keyword to each of your pages. When you associate a keyword to a specific URL, you can easily find all the cases where your preferred page is not ranking for its associated keyword.
In seoClarity's Rank Intelligence, this can be found under Filter > Preferred Page > PLP Not Highest Ranked.
Note: PLP stands for "Preferred Landing Page."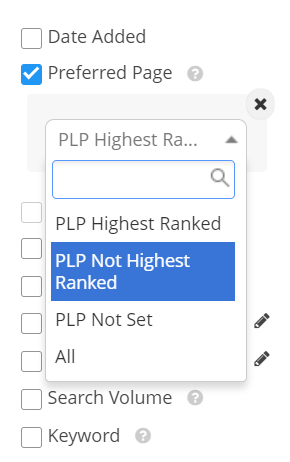 (Filter down to reveal where preferred landing pages are not the highest ranking.)
Admittedly, associating each page with unique keywords can be difficult — especially when you have thousands of pages.
If you have a good understanding of your keyword tags, use Content Types to segment out your data to show the URL type that you would prefer to rank.
Download this data, and upload this data as Keyword + Preferred landing page. Sometimes, the best thing you can do is trust Google in this situation. Now, you're checking Content Types to scale the process instead of verifying each individual keyword.


Closing Thoughts
Keyword cannibalization is one of the most common SEO issues on websites. Unfortunately, it is also one of the most harmful ones.
To identify and eliminate it, you need a vast and reliable source of data to evaluate your site's performance, spot worrying trends, and discover insights to prevent many pages competing for the same keyword.
seoClarity offers the complete set of tools to help you with the task and more.
Want to see how the seoClarity platform can scale your SEO?

Book a Demo

now!
---
>>> Editor's Note: This post was originally published in June 2020 and has been updated. <<<