Three months… (at least at the time of writing these words, of course). That's how much time you have left to get your online store ready for the holiday shopping craze.
And if that still feels to you like something far in the future, let me share a couple of intriguing stats with you:
70% of stores typically begin their preparations in August, (that's three months ahead of the major holiday event!), but…
18% start as early as June! (source)
In other words, in a couple of weeks, almost every one of your competitors will be busy getting ready for the Thanksgiving weekend and the shopping season.
They'll be planning their promotions, working out better shipping deals, setting up landing pages, and yes, auditing and improving their SEO too.
After all, with 72% of customers starting their buying journey in the search engine, your site's optimization plays a crucial role in your store's success during the holidays.
And so, to help you not get left behind, I decided to share a couple of tips as to how you should start preparing for the holiday shopping season this year.
So, let's begin.
Step 1. Review Your Last Year's Content
Sounds like an old mantra, doesn't it?
You need first to analyze what's worked in the past before you can move forward.
But it's true. After all, without past performance analysis, SEO is nothing else but acting on assumptions. And I'm sure we can both agree that it's not the best way to go about it.
So, before you do anything else, analyze how your site performed last year.
Start with the content. Check your most popular pages during last year's holiday season, from product pages, sales content (i.e. promotions), to non-sales content like blog posts and guides.
I typically analyze pages' performance from around the Thanksgiving weekend till the end of the year. You might want to specify a longer period, depending on your market and preferences.

Then, identify the negatives too. Often analyzing pages that have underperformed will give you a better insight into your strategies and present more opportunities to move forward.
Step 2. Compare Year over Year Rankings
Next, get a better picture of where you are now, compared to your store's organic performance during the holiday season.
Analyze the rankings of pages you identified in step 1 and assess how they rank now, compared with the weeks leading up to Thanksgiving weekend last year.
Doing so will help you assess potential challenges, particularly if any top performing pages have lost their rankings since last year. But it should also highlight new opportunities if underperforming pages have since gained better search visibility.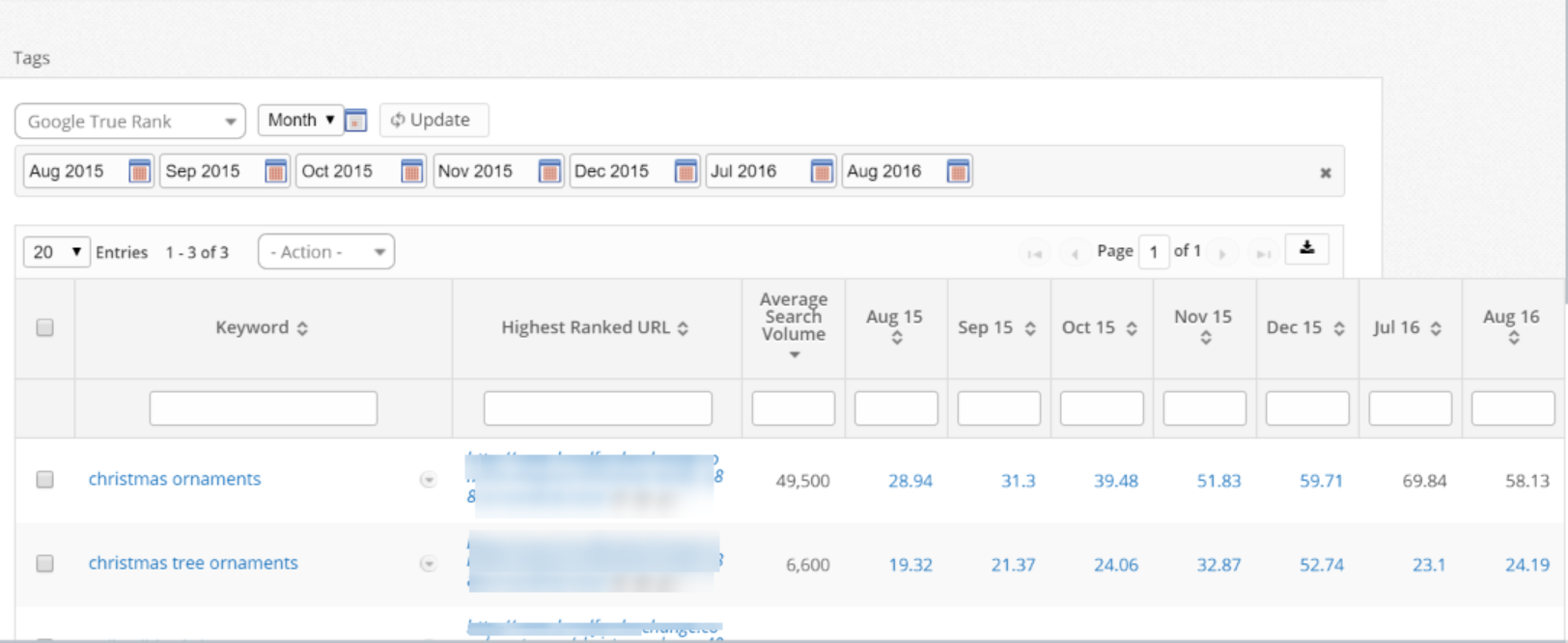 Step 3. Identify Additional Content You Need to Create
So far, you've been digging into the historic data. Now, however, it's time to start turning all this insight into practice.
First, identify your list of keywords for any additional content you should create.
Are there any phrases your store ranks poorly for because you lack dedicated content optimized for them? Or perhaps you've noticed new search trends among your audience? List them and create an editorial calendar, prioritizing what content you will be creating and when.
Create a simple board to manage the editorial calendar. Or if you have the resources, use software to manage content production as well.
Step 4. Update High Traffic Informational Pages
It's only natural to expect high traffic to product or category pages during holidays.But many customers might be accessing other content on your site at large too.
Many will look for shipping costs and other related info, order cancellation and return policies, FAQs, order tracking information, and a lot more.
What's more, they'll expect to find this information quick. After all, the majority of holiday shoppers will be in a rush.
But with factors like shipping and returns being the major factors in your visitors' buying decisions, ensure that you can quickly find that information.
Update relevant help pages and FAQs. And then, make those pages more prominent in the store's navigation. Even if you'd normally have them buried in the footer menu, consider propagating them to the main navigation just for the holiday season.

If possible, add the most important terms and conditions to the most popular product pages and category pages, so that visitors don't have to scout your site to find it.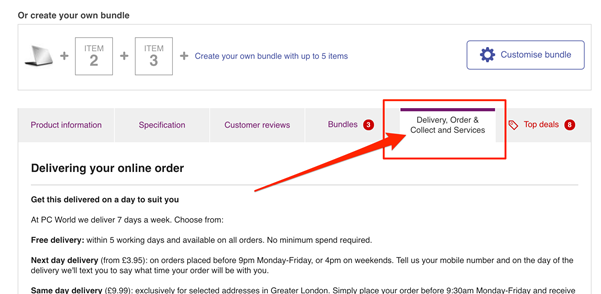 Step 5. Update Deals Pages
True, last year's holiday season deals are long gone. But now is the time to start optimizing and breathing new life into any Black Friday or holiday season deal pages you've created.
Granted, you can't offer any discounts on them yet. However, you could start populating them with content that would help those pages to rank for keywords relating to Black Friday, for example.
On the other hand, leaving them empty, like this page from bodybuilding.com, reduces your chances for attracting relevant organic search traffic in the days leading up to the Thanksgiving weekend.

Conclusion
The holiday season might still seem like an event far in the future. But with the majority of stores starting their preparations in August, now might be the time to start reviewing your strategies and planning for the biggest retail event of the year.