For many businesses the holiday season represents the biggest selling time of the year.
Nearly 20% of retail sales are made during the holiday season, with some retailers seeing that percentage approach 30%!
So, it's no surprise that a lot of ecommerce companies begin to prepare for the holiday season early.
Most of the planning starts with their merchandising strategy, then promotional cadence with the optimization of the offers and deals competitively, their advertising plans, and updating the stock, etc.
However, at some point, online retailers need to focus their attention on preparing their online visibility for the season.
We will cover the steps to prepare and ensure a boost in your holiday online visibility this year.
#1. Create the Holiday Content Now
No matter what type of product you sell — fashion, beauty, hiking equipment, music — you need content if you want to drive holiday shoppers to your site!
From landing pages to deals pages to blog posts that suggest top gifts ideas, all of this allows you to attract (and then convert) visitors on your site.
Note: In this sense, I understand conversions as both sales (in a case of visitors arriving on a landing page) and pushing them to specific product pages (for customers who discover your site through a blog post).
But why is creating great content important to do in the summer months?
The reasoning is actually quite simple: The earlier you publish, the sooner Google and other search engines will index the content and start ranking it in SERPs. To further increase the chances of search engines picking it up, include those pages in your sitemap right away, too.
Here's a look at Topic Explorer in the seoClarity platform showing the search volume for the keyword "gifts." When you see the data sorted by month, you know that June to September is the best time to create and publish content.

(Topic Explorer in the seoClarity platform showing seasonal search volume trends.)
That way, your content will be indexed and you'll ride the upward wave as search volume begins to increase in October leading into December.
Be sure to interlink these pages from other authoritative pages on the site closer to the holiday season.
If you are worried about revealing exclusive deals on those pages too soon, add the deal information to the page later. You can still maintain the rest of the copy.
This way, even if a customer stumbles on a page, they won't learn about your upcoming promotions. But you will have enough content there to engage them (and for the search engines to rank it).
#2. Improve Your Site's Speed
Page speed is important at any time of the year, but especially during the holiday season when so many conversions are on the line.
Recommended Reading: Why Page Speed Matters and How to Improve It
I'm sure you've heard this before: A single second delay in page load time can reduce your conversions by 7%.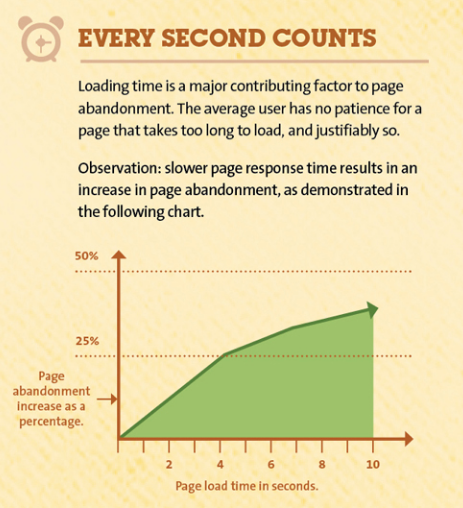 (Image Source)
Not to mention the effect slow loading pages would have on your SEO.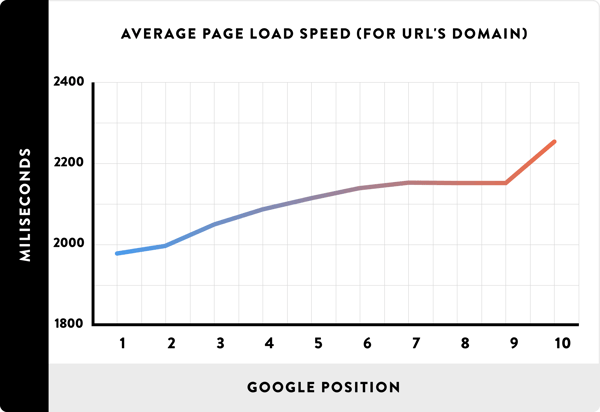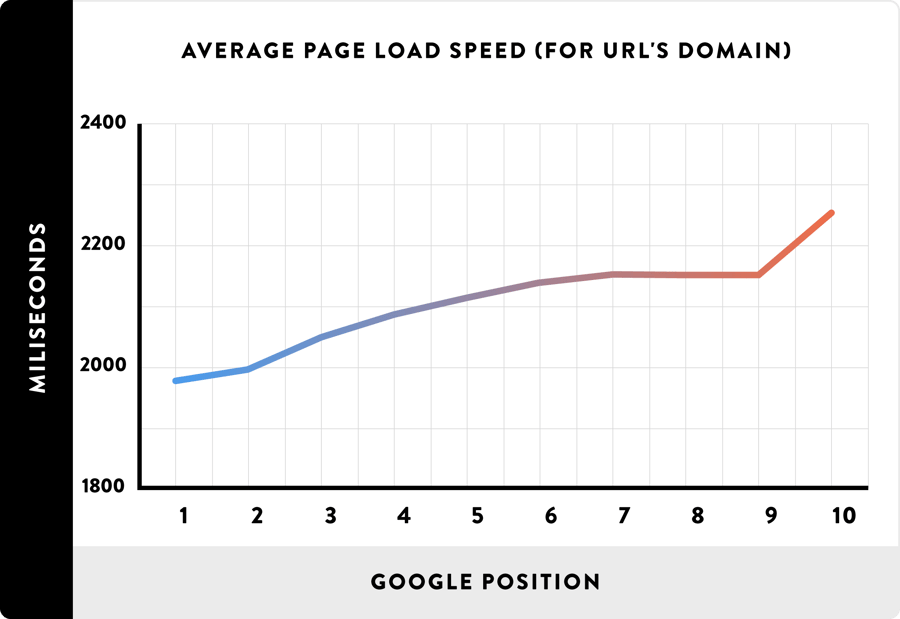 (Image Source)
And so, ensure that your site loads fast, and no specific, technical issues prevent customers from accessing it quickly.
Luckily, assessing and improving your page's load time is actually quite simple. For example, seoClarity's Page Speed can help you analyze your page load time and identify issues that you must fix to make it load even faster.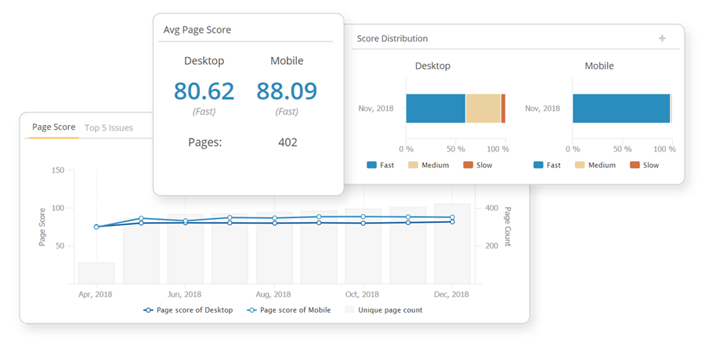 #3. Dig Into Mobile Performance
With the rise of consumers using mobile devices to make purchases, make sure your site is optimized for mobile performance before the holiday season.
According to Business Insider, the U.S. volume for mobile shopping (referred to as M-commerce) is set "to increase from $128.4 billion in 2019 to $418.9 billion through 2024."
The mobile market is only growing, which means you have to act now or risk losing a customer to a competitor.
Note: With the seoClarity platform, you can see page speed, rankings, and other metrics for desktop compared to mobile performance.
#4. Integrate SEO and SEM Campaigns
Everyone is familiar with the separation between SEOs and the paid search team, but with your biggest sales of the year at stake it's a good idea to bury the hatchet and coordinate initiatives between teams.
Luckily, doing so is actually not as difficult as it may seem:
For a start, get both teams to share the list of keywords they plan to target. Of course, for the most part, both lists will include many similar phrases. At the same time, each team might have identified incredible keyword opportunities that would allow the opportunity to drive even more relevant traffic as well for both channels - paid and organic.
Coordinate and share keyword targets, and work together to optimize relevant landing pages and other important site pages. Coordination on the promotional strategies to target these phrases also will benefit both channels. The more traffic directed through organic, gives SEM opportunity to drive incremental traffic.
Next, create landing pages both teams could use.
Landing pages are the backbone of both SEO and SEM strategies. However, often each team uses their own assets to attract and convert new customers. But given the huge overlap in keywords and targets during the holiday season, it makes sense to get both teams to work off the same set of landing pages. Showcase hot selling items, and brainstorm value-added content for specific products to drive attention for both channels.
These pages would contain content your SEO team optimized for relevant keywords but also, be constructed by the Adwords team in a way to entice more direct conversions from SEM ads and increase the quality score for these pages.
For a deeper dive into how the paid and organic teams can work together, head over to our article "The Benefits of SEO and PPC Integration."
#5. Optimize for Your Brand or Amazon Will!
Amazon's dominance of the eCommerce market is quite scary, isn't it?
Look at the sales Amazon accounts for over the years (keeping in mind that sales are in the billions):

(Image Source: Statista)
And so, how can you battle such dominance?
Boost Your Local Presence
For a start, ensure your Google My Business listings are up-to-date, featuring the most relevant information about your locations. Post your holiday opening hours to the feed, to let local customers know when they'd be able to avail of your upcoming deals and promotions in real-time or even as a sneak peak.
Google recently launched a Google post feature for local listings. You can take advantage of this option and link to those holiday landing pages too.
Recommended Reading: How to Approach an SEO Strategy for Multiple Locations
Offer Free Shipping to Cut Off Dates
I agree with Operation ROI here (note that the emphasis in bold is mine):
Offering free shipping all year-round will likely not boost your bottom line. But by offering it as a special feature when consumers are most motivated (any holiday season), you'll likely be satisfied with your return on investment.
So, work out how you could offer to deliver goods to customers free of charge during the holiday season. And then, offer it only around the cut off dates, to instill a sense of urgency enticing them to act.
Promote Gift Cards for a Gift and Currency Usage After the Holidays
Finally, if your store offers gift cards (or better yet, accepts Amazon gift cards), then entice customers to use them after the holidays. Why after? To strengthen their connection with your brand, and also, increase retention. Because you know, increasing retention by just 5% could actually boost your profits by anything from 25% to a staggering 95%.
SEO for the Holidays: The Benefits of an SEO Platform
While the five tips listed above don't require an SEO platform, there are some optimizations for the holiday season that I'd like to share with you that do. Summarized, they are review, set up, and security. Let's take a look at each of these in turn.
Portfolio Review
The first thing you'll want to do within your SEO platform is review your keyword portfolio.
In seoClarity, use Topic Explorer to see what keywords will have an increase in seasonality (as we saw with tip #1 above) and prepare yourself for those big seasonal moments.
If the keywords aren't relevant, there's no need to have them as a part of your portfolio. Seasonal keywords should be tagged accordingly so that these keyword lists can fluctuate with seasonal search volume and demand.
Recommended Reading: How to Use Topic Explorer More Effectively: A Topic Cluster Tool
This includes any misspelled keywords and those that are outdated. There's probably no reason for you to track "iPhone 5" anymore, that is, unless you specialize in refurbished technology.
And don't feel apprehensive about deleting keywords: If you delete keywords in seoClarity, you have the option to show data for those deleted keywords in Rank Intelligence for the data range that they were being tracked.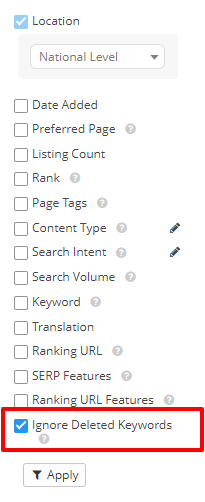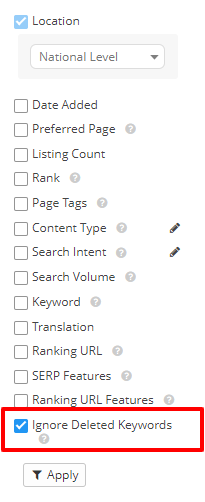 (Data is still available for keywords that have been deleted.)
Also review keywords that were tracked for testing purposes, as well as testing pages and redirected pages. As always, tag these keywords accordingly to make reporting efficient!
TIP: Within Rank Intelligence, you can also filter your tracked keywords to reveal where there is an Answer Box appearing on the SERP. Identify keywords where you have an opportunity to win that Answer Box (for example, you probably won't win it for another brand's terms) and optimize content around those queries.
The second portion of your portfolio review involves refreshing your keyword list. We've created a simple acronym to help you follow this process: BOBs.
BOBs stands for Benchmark, Optimize, Build, and special projects.
To start off, you want to ask yourself if those keywords are still appropriate for benchmarking. Compare them against your top GSC non-brand traffic drivers to see if they're still the right benchmarks.
Then, optimize. Given the results of the past year, does the focus need to shift to different keywords?
Lastly, ask yourself: What are the gaps that need to be addressed in the next year? This is the build portion of the BOBs process.
For a more in-depth look at the BOBs process and how to build out your keyword portfolio, I recommend my colleague Henry's post, "Create the Best Keyword Portfolio With This Acronym."
Set Up
The next benefit of using an SEO platform to prepare for the holiday season is the ability to segment data in meaningful ways.
With seoClarity, users can set up Content Types in various places within the platform. Content Types allow for a nested filtering of pages based on multiple criteria for specific analysis.
Essentially, different categories (formed with and/or statements) build up to form a unit.
Here, we have /products/ and /c/ (found in the URL) sorted into the main grouping of "Categories."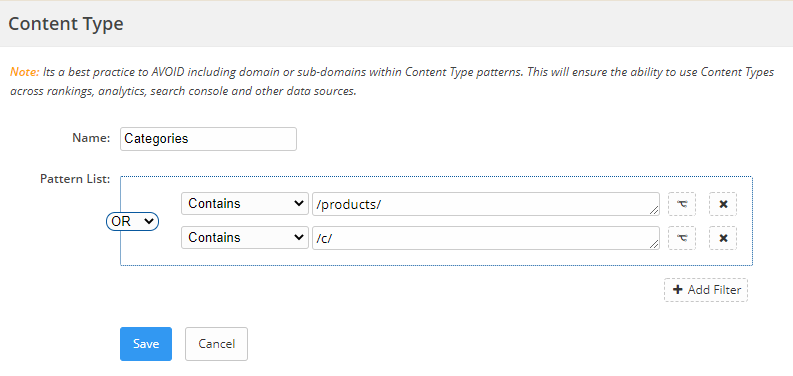 (Editing a Content Type within the seoClarity platform.)
Another way to segment your data is by Search Intent. This allows you to filter out brand and non-brand. You can filter all versions of your brand term to see that specific data.
The data is dynamic and is segmented on the fly for quick, immediate analysis.
(Search Intent is most often used for Brand vs. Non-bran analysis.)
Another part of the setup process is integrations. You'll want to work with your internal team members who can help you get access to bot log files (this could be IT).
Also regroup with your paid search team to ensure you're pulling in the appropriate paid search campaigns.
Recommended Reading: The Benefits of SEO and PPC Integration
These integrations all work together to prepare you for the holiday season.
One last bit of advice on the setup side of things: Crawl the website during the holiday season (around December 25 - January 1) if you can. We've seen some ecommerce sites that do not want crawls running during this time, so it will depend on your circumstance and what you prefer.
If you choose to do so, Clarity Audits has everything to crawl your site with no artificial limits.
Security
After you follow the recommendations listed out above (i.e. create content types, filter by search intent, etc.) it's important that you know who has access to your platform profile so nothing is accidentally changed.
This includes agency partners that you may work with -- so have an updated list of who has access. This is also a time to ask yourself who should have access?
The seoClarity platform settings makes it easy to edit a User Email Access List that will grant certain permissions to those with a certain email address domain.


Conclusion
The holiday season is arguably one of the most important times for an SEO.
Use the five tips mentioned above to get a head start on your holiday SEO preparations, and then use the more advanced features of your SEO platform to dive deeper into the data so you're ready for anything that comes your way.