Page speed is defined as the length of time it takes to display all the content on a specific page or the length of time it takes for a browser to receive a web server's first byte. Though similar, page speed is not the same as site speed. Site speed is the average of several sample pages on a website.
Why you should care
Page speed is important to users because, well, faster pages are more efficient. Per a recent Kissmetrics infographic, if a page takes longer than 3 seconds to load, over a quarter of users will click away. Mobile users expect speed, too. In the same survey, 73% of users reported visiting a website that loaded too slow. Page speed also affects conversion rate. For example, Walmart.com noted that with every second of increased page speed, they saw a two percent increase in conversion.
But perhaps less intuitively, page speed is also important for search engine optimization (SEO). In 2010, Google announced that page speed would be included as one of the ranking factors for their search index. In 2017, Google announced they will give page speed even more consideration, incorporating mobile site speed to rank sites on its "mobile-first" pages, or pages that individualize rankings for mobile sites. Google is also experimenting with an Accelerated Mobile Pages Project (AMP) – a project aiming to make pages load more quickly on mobile devices.
Factors that slow pages down
With these persuasive statistics, you certainly want to make sure your site is loading quickly. Take into consideration a few ways your site might slow down. First, a heavy image page, especially on sites with responsive or high DPI images, can load slowly. Optimizing images can make your website more lightweight. Another problem is if your web page has too many large files that must be downloaded. A JavaScript compression or minimization tool decreases your download size.
Analyzing page speed
You might not know how users are interacting with your website if you don't analyze page speed. Google's PageSpeed Insights lets you see your pages' load speed score, in addition to giving you the reasons – listed above – that your page may not be loading as quickly as it could be.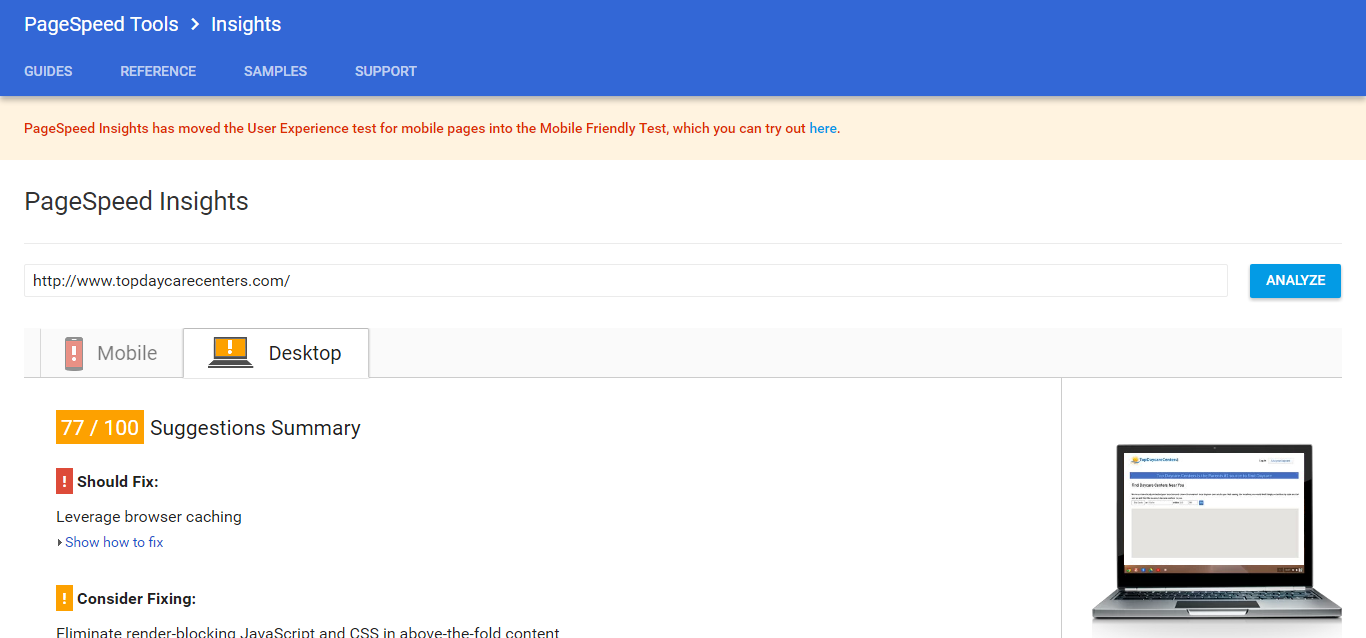 However, the averages provided by these Google tools do not always paint a complete picture. A quick look within seoClarity PageSpeed tool provides useful insights as you make the changes that Google's PageSpeed insights suggests. You can do before and after analysis and also lets you know if that resulted in an increase in traffic and conversion on your site.

As we look forward, though, one thing is clear: optimizing your page speed is necessary for the future. As Google plans to reward mobile-friendly sites, your SEO focus should be on improving your page speed.