How many times have you looked at your SEO forecast wondering how to make those predictions a reality?
You've created the keyword map. You've used the search volume data to plan out rankings and organic traffic changes. You can see all the opportunities to take your SEO efforts to the next level.
But, you have no idea how to conquer all of these opportunities.
That's what I'm going to help you with today.
You will learn how to use forecasting search data to boost your visibility in the organic search and deliver a stronger search performance in the rest of Q4.
How Forecasting Improves SEO
We wrote in an earlier blog post:
"Forecasting optimization opportunities allow you to organize your efforts, prioritize tasks, and quickly identify opportunities for improvements. Which will in turn yield a more successful site and richer SEO prosperity."
As much as I agree with the above, I also know that these aren't the only benefits of forecasting traffic and rankings changes.
With such data, you can also estimate what effect achieving even some of those projections would have on the organization. In doing so, you can uncover the value of working on the search visibility further.
An accurate SEO forecast could help you become more accountable. The company could use your predictions to measure SEO progress, after all. Many of these could become your goals for the months ahead.
Forecast data can help you achieve even more.
Not only does it show your organization the "big picture" of SEO, it can also reveal the many quick wins you could do right now to boost your efforts before the end of the year.
Here are a few of those quick wins for success.
#1. Review Your Current Rate of Growth
SEOs face many questions like these regularly:
"Is there any value in improving SEO at all?"
"What's the point in investing more money and time in this channel?
"Can we get any additional return from our SEO investment?"
Answering the above often proves beyond challenging. How do you demonstrate the value of spending more on SEO, after all?
Well, there is a way:
Use the forecast data to calculate your current rate of growth.
Let me explain.
The data you collected in the forecast allows you to correlate two critical factors:
One showing the "

natural

" seasonality of your target keywords. This data explains how your rankings and search visibility would have changed if you did nothing to influence it. It shows the scenario in which an organization invests no further resources into SEO.

The other, an estimate of how both rankings and visibility would change if you took deliberate action to improve them. In doing so, this explains the effect of your work on the organization's organic traffic.
By comparing the difference, you can show beyond any doubt the effect SEO would have on your organization's growth.
Here are the steps on how to do it.
First, review the seasonality. Analyze the last few years of your traffic and visibility data. Look for regular changes in keyword rankings and traffic.

Next, download the query+ URL report for the same period. Make sure that it includes clicks and impressions data.
The next step: Use a tool like our Rank Intelligence to find current rankings for those terms.
Finally, go to the Search Analytics tool, and use your custom CTR (note, you can find it within the search analytics) to forecast traffic and visibility opportunity.

#2. Expand Your Existing Content
If you followed our forecasting process, then you should have created a keyword map and combined it with visibility predictions.
Do you know that it can also help you identify missed opportunities to push content higher in its search visibility?
Let me explain.
First, assess whether your content matches the right intent for the keyword. Users use search engines to satisfy a specific desire, after all. Some seek information and advice; others want to find a specific website, person, company, brand, and so on. Many turn to Google when they need to purchase something.
When content on a page matches the right search intent, its chances at ranking higher increase exponentially.
One way to assess the intent is by reviewing top pages currently ranking for the term. In doing so however, you have to work off assumptions.
On the other hand, tools like seoClarity's Content Fusion can correlate multiple data sets about the keyword to establish why users use the phrase in Google.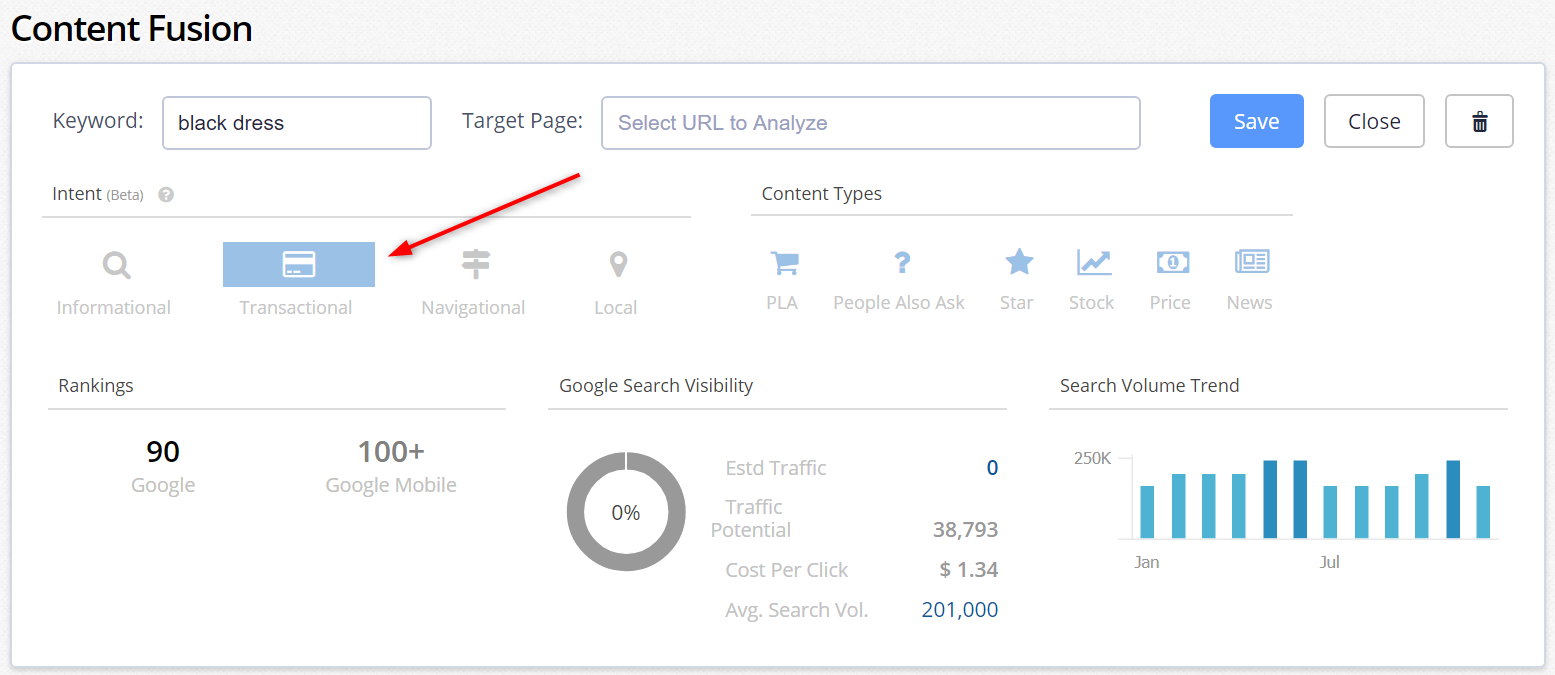 (Content Fusion report showing the search intent for a keyword)
Next, discover additional information you could use to enrich your blog posts or landing pages.
Using Content Fusion again, analyze SERPs for the most commonly used phrases on the top-ranking pages. The tool will report on what semantic keywords you should include, as well as additional information that could make the content more relevant to the user's needs.
Here's how the semantic keywords report looks like: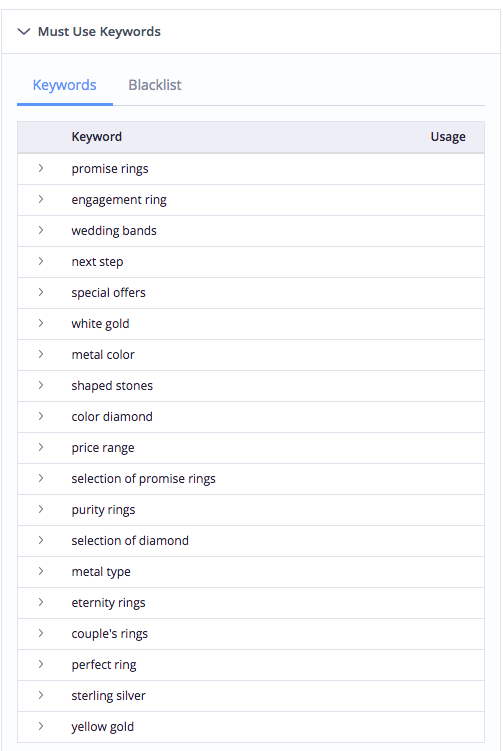 And, here's the additional information to include on a page:
See how easy the above makes it to expand the content? Semantic keywords reveal exactly what to write about. The other report tells you what information Google includes in SERPs for the keywords as well.
#3. Use Tags to Identify the Most Underserved Portions of the Site
In the previous section, you discovered how to push individual pages in rankings.
Sometimes, you may want to do the same with entire sections of your site. These could be specific category pages with associated product pages, or new product lines that you want to promote in organic search.
Here's how to use the forecast data to do it.
First, to identify those sections, correlate your forecast with the company's sales goals. This way, you'll uncover website sections that require immediate attention, pages where your sales team wants more traffic, and those your forecast identified as the biggest opportunity.
Then, using the forecast data again, identify keywords relevant to those pages.
Next, tag those pages in your SEO platform to analyze their performance to date.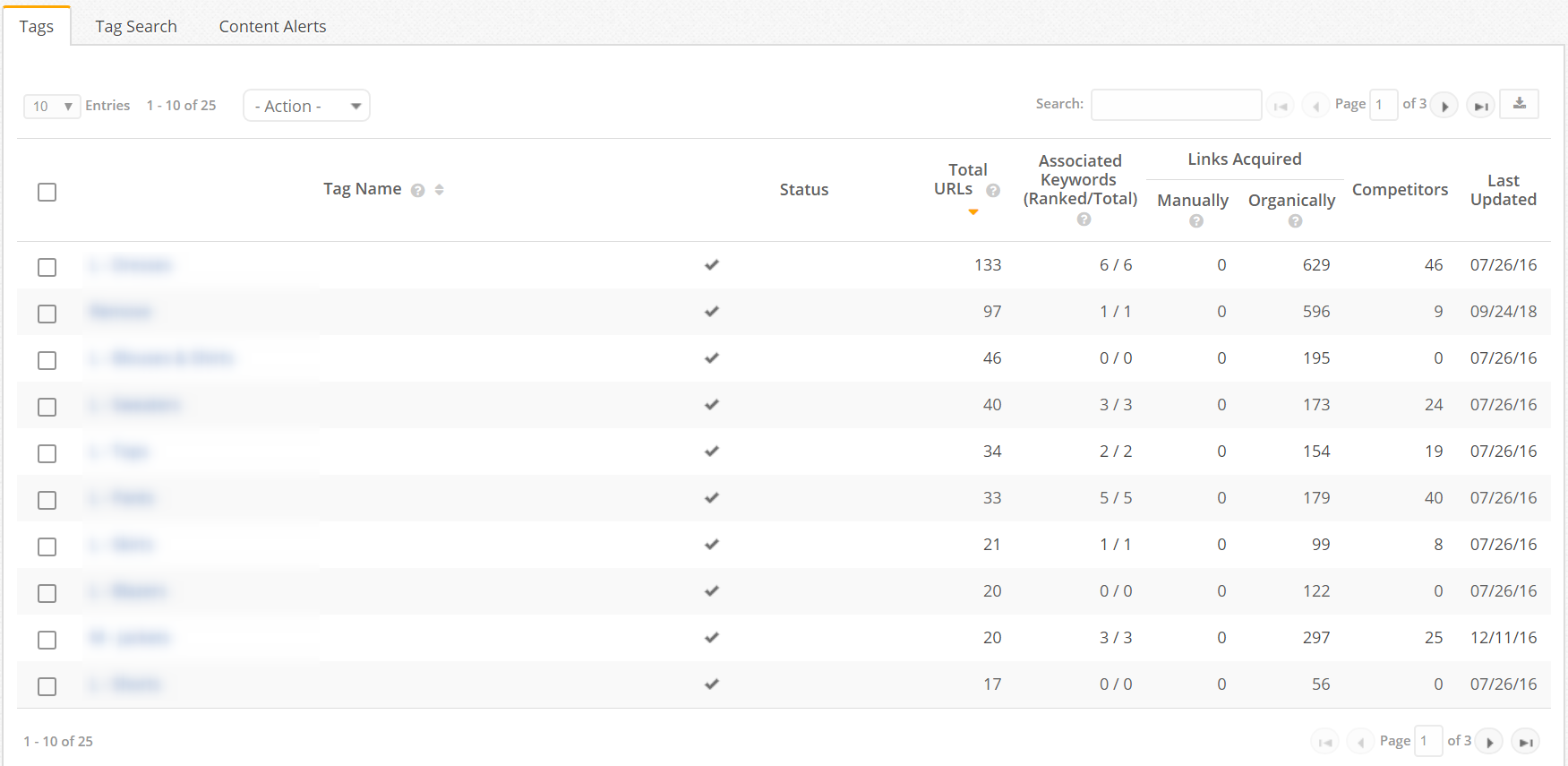 (seoClarity report showing the performance of pages in different tag categories.)

Finally, expand those pages' content, as per my advice above. You can also create new pages to target those keywords in SERPs.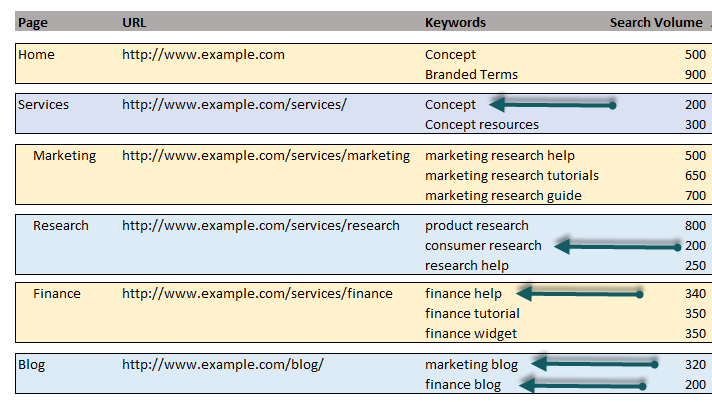 (Section from an SEO forecast research showing opportunities for improvement.)
#4. Evaluate Internal and External Links
Finally, use links to strengthen your biggest opportunities identified in the forecast.
First, identify how many internal links point to those pages. Then, look for other pages that could send the much-valued link juice to those assets.
Yes, this is a bit of a manual process; however, given how much interlinking could boost a page's visibility, I believe it's one well worth doing.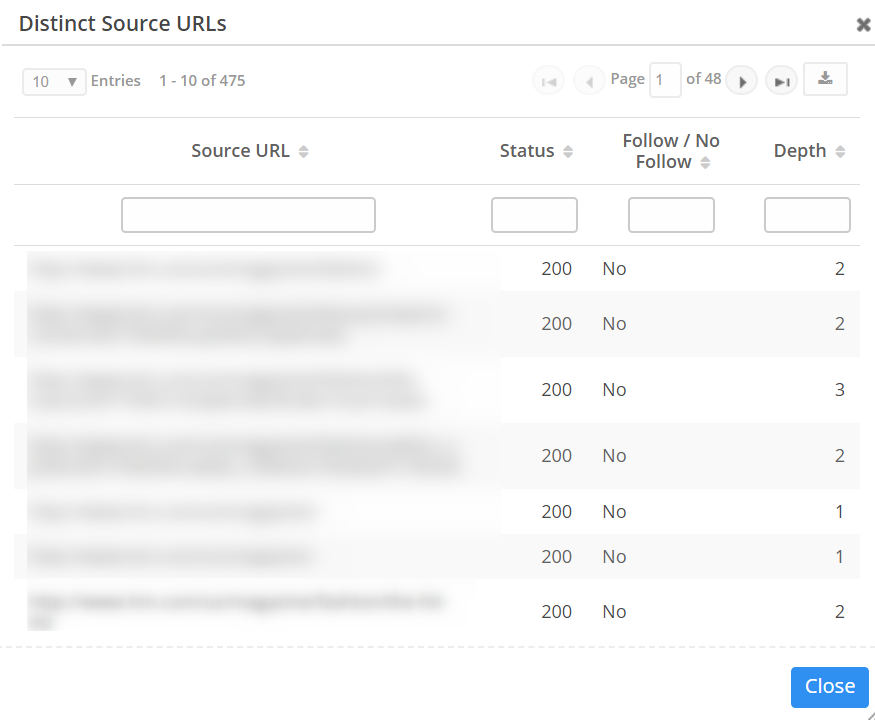 (Internal backlinks report from Clarity Audits showing internal links pointing to a page.)
Second, look at your competitor's backlinks.
Evaluate external links pointing to other pages ranking in SERPs for your keywords. Using our new Link Explorer capability, evaluate their link profile looking for backlinks that you could recreate to your content as well.
With the Link Explorer, you can analyze any domain's organic backlinks. The 7.8 trillion backlinks database - updated daily - will let you boost any page's rankings by identifying quick backlink wins.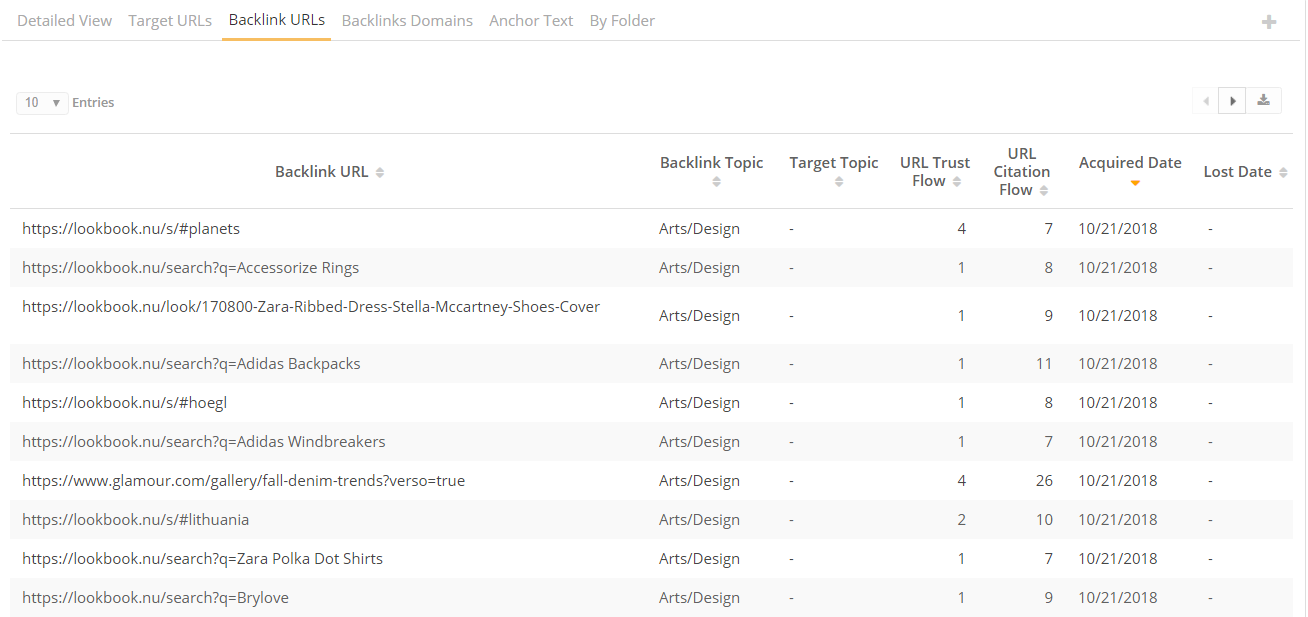 (Recently acquired backlink URLs for an ecommerce fashion retail site.)
Conclusion
SEO forecasting helps uncover the biggest search opportunities for your brand as well as predict the value of your work as an SEO. To make it a reality, you must know how to act on the forecast data.
It's my hope that after reading this post, you have a good idea of the quick wins you could achieve with your forecast.