Most travel industry SEOs I've advised over the years admitted that travel is, by far, the most challenging industry in which they've worked for two reasons.
For one, the competition is fierce for many travel companies. However, it's not only other hotels or airlines these SEOs are concerned about. After all, like in a case of Google Flights or the Hotel ads, they often fight for traffic with the search engine, too.
The other SEO challenge in the travel industry is having multiple properties within the same brand that are located in the same area competing for search visibility.
Both are severe challenges that, if mismanaged, could lead to catastrophic outcomes that impact visibility for enterprise-level travel businesses.
Recommended Reading: Driving SEO Success for Hotel and Travel Brands
That's why, in this post, I decided to share some advice to help overcome those challenges and other difficulties facing travel industry SEOs.
Before we do that, though, let's gain some perspective on travel SEO.


Why So Much Focus on Search in the Travel Industry
The channel's potential to fuel growth is certainly one reason. After all, as the travel industry portal Skift reports, organic search accounts for nearly 40% of all website traffic in the industry.
That's almost twice as much as PPC or direct traffic!

Organic search is also responsible for nearly half of travel brands' revenues.

Couple that with the fact that, according to Deloitte, the overall gross bookings in the industry reached $1.6 trillion last year, and the viability of the channel becomes clear.
Furthermore, category searches, those that do not involve a travel brand directly, (i.e., "Chicago hotels") are on the rise, as Google reports.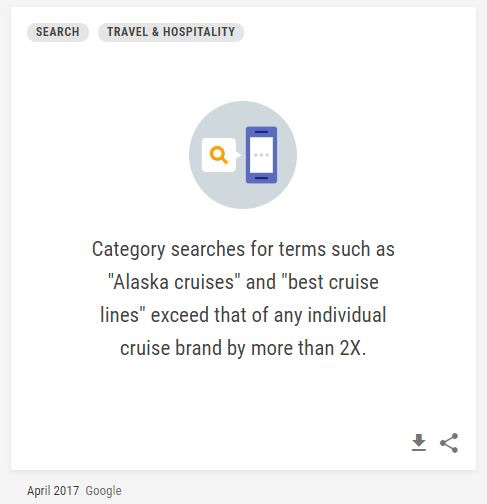 And, the booking experience now aligns with the overall shift in customer behavior – going mobile. Google's research, "How smartphones influence the entire travel journey in the U.S. and abroad," reveals that nearly half of US travelers have booked an entire trip using only their smartphone.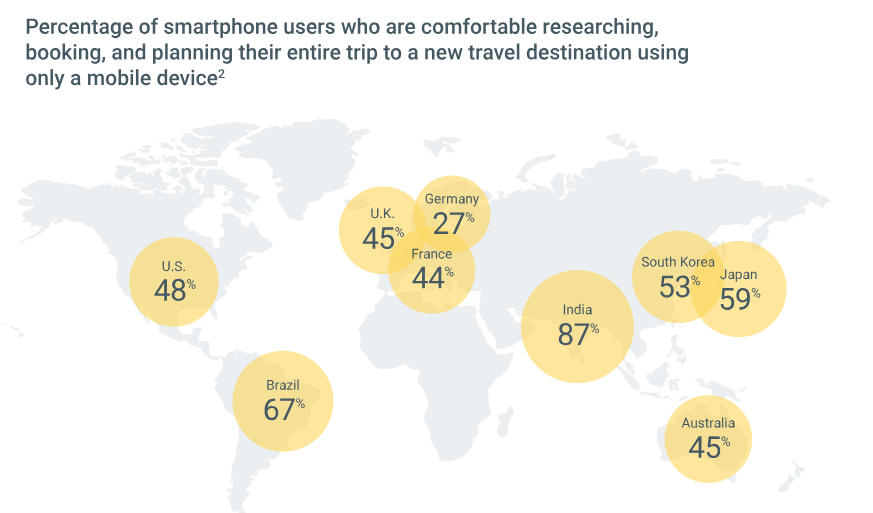 As Susan Hallam points out, this aligns with Google's micro-moments concept – using a smartphone to:
"... act on a need to learn something, do something, discover something, watch something or buy something" (Source).
On travel websites within the industry, the four micro-moments look like this: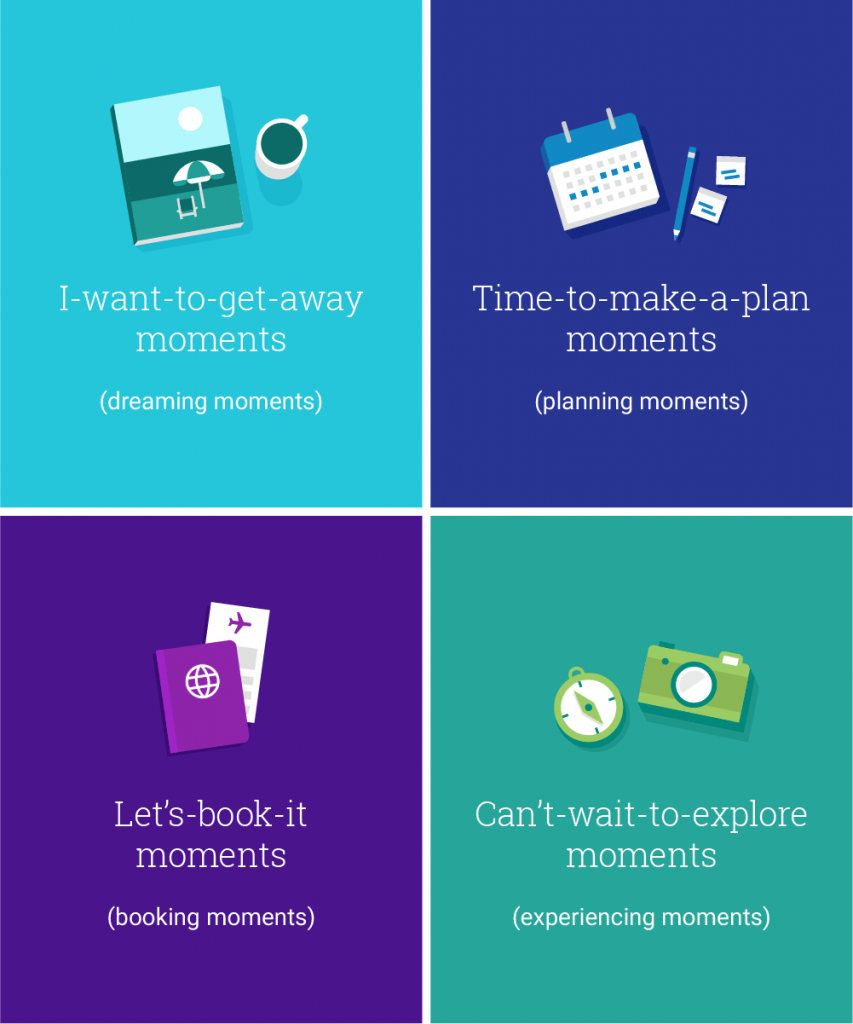 Challenges Brands Face with Travel SEO
Needless to say, aligning a travel brand with all four micro-moments is beyond crucial for any digital marketing strategy that aims to capture the search opportunities. In fact, it seems the only way to achieve the complete search visibility across the entire buyer's journey.
But here lies a problem. Even more than one…
Online Travel Agencies (OTAs) for example, can't position themselves in the very place where customers search for hotels – the maps. They can only appear in the traditional search results, the blue links. That limits their ability to deliver on the planning and booking moments.
Recommended Reading: Overcome the Challenges of SEO for Travel Brands
Hotels, on the other hand, constantly battle for local visibility, quite often with themselves.
For example, a hotel chain here in Chicago operates 25 properties in the city alone, many in proximity to each other, and keeping track of individual hotel performance can become confusing.
Be it ranking well or acquiring strong placement in maps; all these properties aim to achieve the best visibility.
However, as every one of those locations operates an individual website, all twenty-five target the same audience and compete for their attention with themselves.
TIP: If your URL structure includes unique identifier codes for your hotel properties, you can use the seoClarity platform to segment your properties' data using that code.

How to Overcome Travel SEO Challenges
Below, I've listed some ideas to help you manage SEO for a travel brand and overcome the challenges above.
So, without any further ado, here's what you could do if you're an OTA:
#1. Create Content That Will Get You into Answer Boxes
With over 70% of US travelers using smartphones to research new activities, travel attractions or look up directions, there's a great opportunity for positioning useful content in front of them.
For example, creating a lot of "things to do-" related content could position your brand right in front of holidaymakers as they're only entering the "dreaming moments" Susan Hallam pointed above.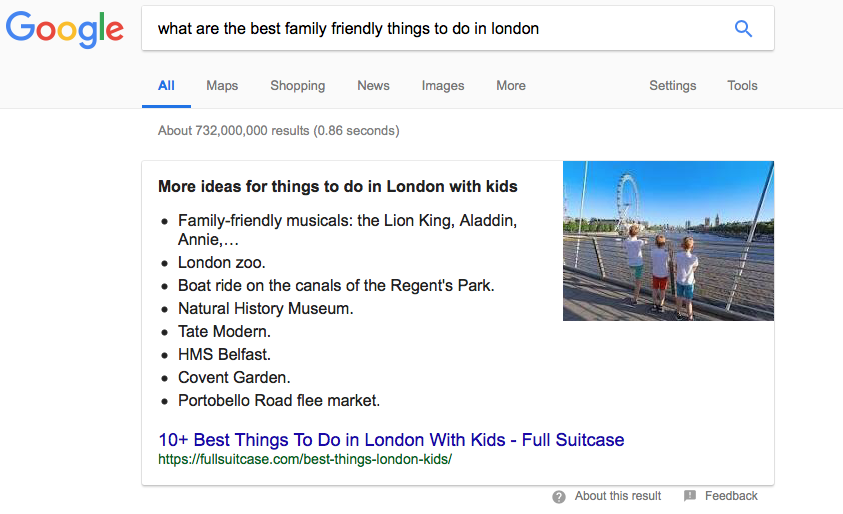 (Create contnet to appeal to the city's tourism.)


However, there's another reason – Google Hotel ads that, since their launch in November, have pushed many OTA websites below the fold.
Appearing in the Answer Box gives you a chance at reclaiming some of that visibility.
To do so, start by identifying questions travelers considering visiting places you operate in ask Google. An enterprise SEO solution like seoClarity, for example, offers capabilities that help uncover those needs and questions.
Content Ideas surfaces real questions from People Also Ask for a target keyword. Here, we look at the query "chicago travel".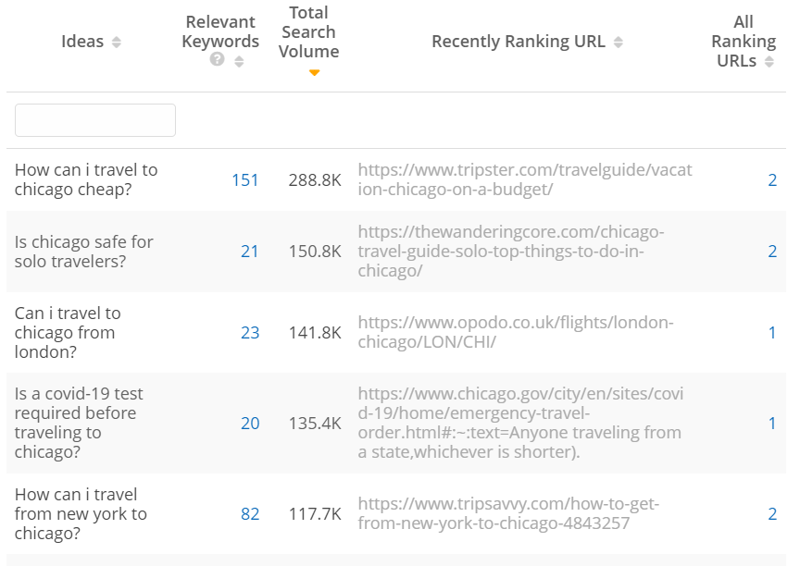 (Uncover People Also Ask questions with Content Ideas.)


To understand the topic better and write about it authoritatively, use Content Fusion, our AI-powered content editor. This is particularly useful if the person writing content doesn't have expertise about the subject.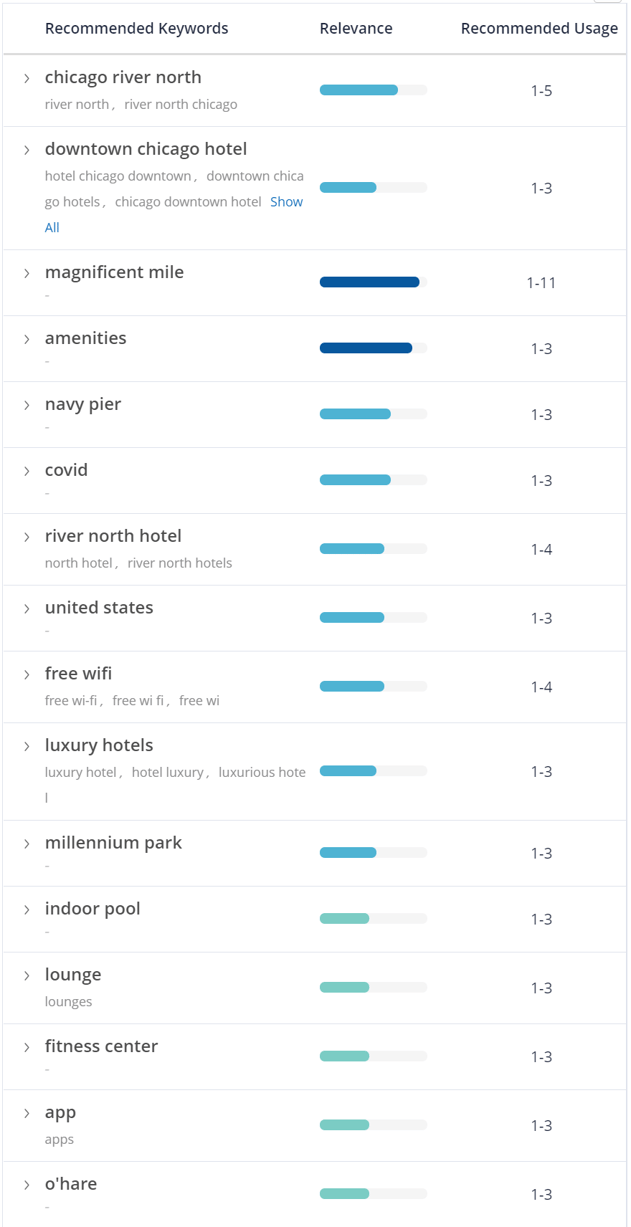 (Write authoritative content at scale with Content Fusion.)


A writer located in New York, for example, would be able to write about Chicago travel with as much insight as a native because of the recommended keywords to include in the content.
#2. Use Correct Hreflang Tags
Hreflang tags help Google know which version of the content (i.e., in which language) to show for a particular user. And for the most part, using them rarely poses challenges.
However, I've seen many instances where subtle regional differences display for users in a different location. For example, if you operate a site in multiple countries, then make sure to use the correct language code for those specific domains.
Recommended Reading: Why the Hreflang Tag is Essential to Global SEO

We have seen examples where clients use incorrect Hreflang tags, and if they search their site in Canada instead of their Canadian website, the U.S. site is ranking over the Canadian site in the search engine.
Correct Hreflang tags ensure that this doesn't happen on a location or language level, and Clarity Audits provides the option to conduct an Hreflang crawl with our built-in crawler technology.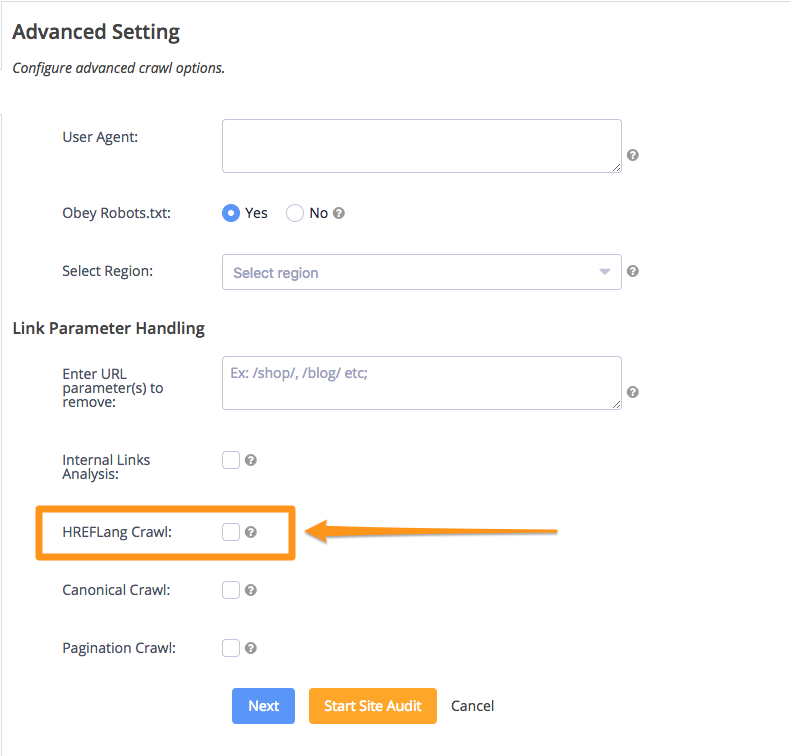 #3. Remove Incorrect Content From Pages
With thousands of properties and other content types, it's only natural that some might feature some misinformation. This could be due to templated pages or preset displays.
For OTAs, the previously mentioned ideas will ensure greater visibility in the blue links and improve the user experience. This, in turn, will lead directly to increased traffic, and hopefully, conversions.
Here's what to do if you work for a hotel or other travel brand:
A) Ensure Correct Schema Implementation
For any hotel, ranking well in the maps and the local pack is beyond critical. Appearing in the local pack results gives a property a distinct advantage of standing out in SERPs.
But, for the most part, Google shows only a handful of properties on the first page. To access the rest, a person must click directly into maps.
Even then, they can use different options to filter the results.
A correct schema markup helps hotels differentiate from other results on the page.
seoClarity offers the ability to assess keywords that trigger some schema. The managed keywords data set reports what queries trigger star ratings, price or other schema markup.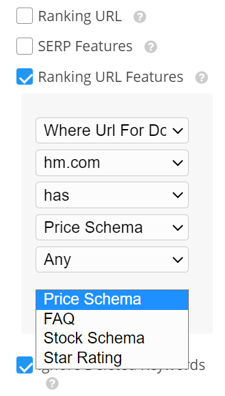 B) Create Fresh Content for Each Property
Here's a problem I see over and over again – hotels reuse the same content, meta-descriptions and other on-page elements across all their properties.
I see the logic in doing so. It's easier to amend location-specific tags in the template, rather than creating every listing from scratch.
The problem in doing so, however, leads to a huge duplicate content problem, since all those microsites share almost identical wording and optimization.
Then, you can have properties ranking for wrong locations or worse - not ranking at all.
To overcome this, create fresh content for each property. If you're stuck for ideas, use tools like Content Fusion or Content Ideas above to understand the unique value of each property better.
The two ideas will ensure that a hotel will gain good visibility in maps, and its individual properties will be less likely to compete with each other in the search.


Conclusion
Travel is by far one of the most challenging industries for SEOs. The fierce competition between hotels, OTAs and even Google or challenges with managing multiple local brands make SEOs struggle with achieving good search visibility.
In this article, I presented some ideas that, hopefully, will help you overcome those for your travel brand.