I'm sure you'll agree with me on this - SEO is full of untapped opportunities. Keywords you don't even know exist could drive you relevant traffic. Small content improvements could boost your rankings, if only you realized what to fix. And various authority sites you've never heard about could potentially send you quality links.
But there is one particular opportunity that I know could help you change your site's visibility. Forever.
And that opportunity is winning the customer micro-moments.
Read on to learn how you could position your site to win those micro-moments and attract new, high-quality traffic.
Intrigued? Let's get started.
What are Micro-Moments
The term Micro-Moment describes a situation, as Google puts it:
"[...] when people reflexively turn to a device—increasingly a smartphone—to act on a need to learn something, do something, discover something, watch something, or buy something." (source)
As the search engine points:
"They are intent-rich moments when decisions are made and preferences shaped."
And given the phenomenal growth of the smartphone usage, the rise of micro-moments comes as no surprise. After all, currently 95% of Americans own a mobile device, and more than 75% own a smartphone.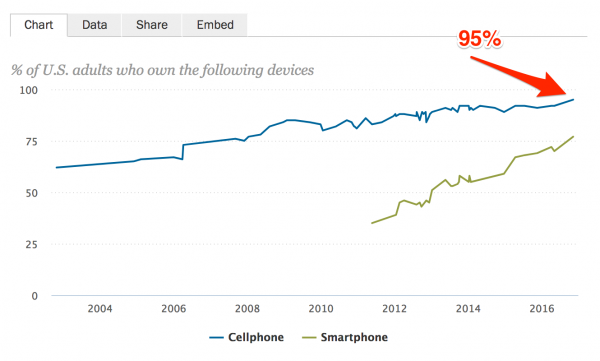 Mobile Devices Provide Access
Modern mobile devices tell us to do almost anything and fulfill any intent we have.
Be it seeking information on how to fix a garage door to finding an electrician to do it for us, ordering food, to discovering new ideas to work on; we can access so much information on our smartphones.
And according to Google, we typically turn to smartphones to fulfill one of the following intents:
The first two of them focus on researching, learning, and obtaining new information.
Whether you intend to learn more about a person, a new holiday destination, looking up a definition or asking Google to help you discover how to do something, you exhibit an intent to KNOW or DO.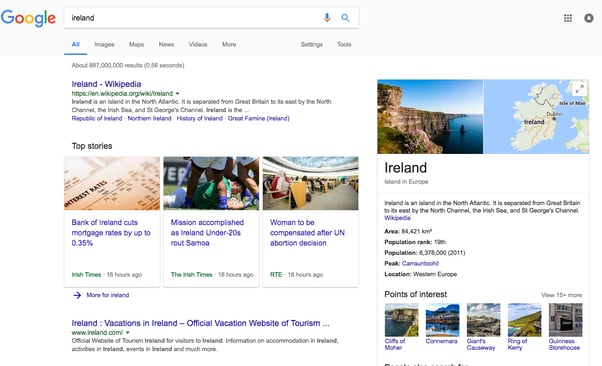 The GO intent defines a desire to go somewhere, and interact with the physical world. This intent often has a local intent, such as finding a business nearby.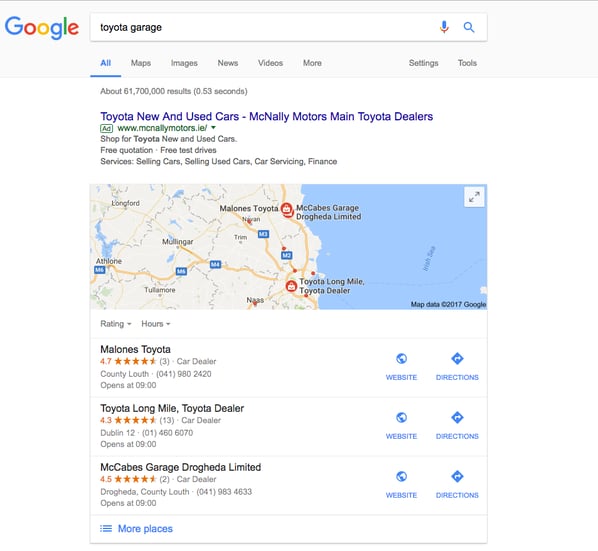 Finally, as the name suggests, the intent BUY describes a situation when we're ready to make a specific purchase.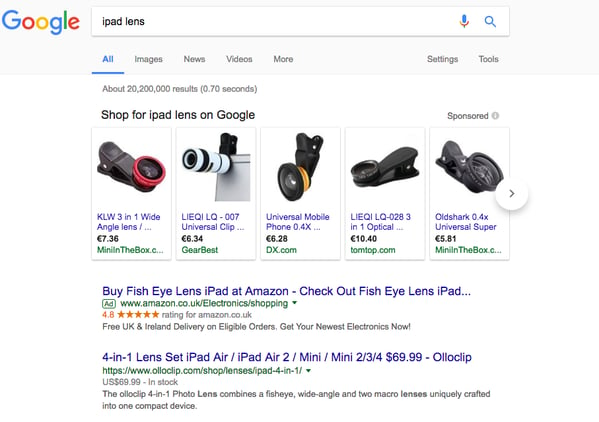 And as I'm sure you've already noticed - Google's SERPs change depending on your intent:
When you're using the search engine to obtain information, Google displays various rank types like the knowledge graph, news or the answer box (as known as featured snippets).

When you search for local information, such as a local business recommendation, you will most likely see the local pack.

And the buying intent triggers ads and product recommendations.
This is largely because the search engine aims to deliver the exact information directly to provide the best search experience to the user. Google's attempt is to answer that need with as much information upfront before the user clicks on a result.
But here's the interesting part:
For the most part, we marketers, focus on the final intent - BUY.
However, targeting users who exhibit the KNOW or DO intents could help position your website to capture users from the early stages of the buying cycle.
The problem?
To do that, you need to understand your target audience's individual intent behind each micro-moment.
Let's look at some strategies that would help you identify keyword and content opportunities to target and win the customer's micro-moments.
#1. Universal Rank Types
Monitoring the presence of various universal rank types - answer box, local listings, etc. - in SERPs, could help you identify the intent Google associates behind a keyword.
As you remember, the search engine displays different information, depending on which intent a search query relates to - Know, Do, Go, Buy.
And so, identifying universal rank types per keyword will help you define which category the search engine associates them to. For example, if a keyword or keyword set contains many videos and answer box results, it might suggest the Know or Do intent.

However, keywords that trigger many images or Product Listing Ads clearly relate to the Buy category.

But how does this information help you?
Knowing the intent allows you to easily decide what content would work best for the specific keyword.
Similarly, as Laura Beatty pointed out in a webinar recently, monitoring universal rank types can reveal opportunities to leverage existing assets to boost your content's relevancy to the customer intent.
She calls this strategy Content Augmentation - discovering content types that you could incorporate into your landing pages to make them more intent-relevant. For example, for a phrase that triggers video results, you could consider adding a video to the landing page. And ideally, giving it priority on a page, to increase the chances of it appearing in the SERPs.
#2. "People Also Ask" Suggestions
More and more, your customers no longer have to click on a search result to obtain the information or knowledge they're looking for. Instead, Google presents it to them in the form of the Answer Box.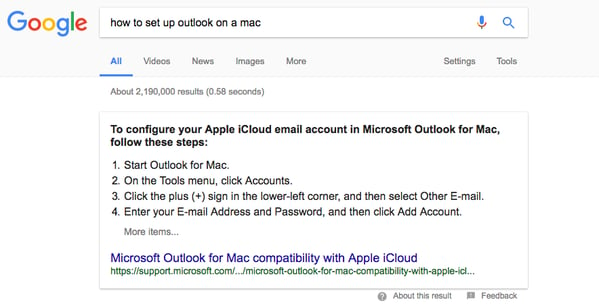 And you already know that one of the prerequisites for appearing in the Answer Box is to provide information for which your customers ask the search engine. The problem, however, is that you need the insights to understand what their questions are.
Luckily, there is a way. Often, apart from the Answer Box, the search engine also displays other questions users have asked in relation to the topic.
It uses the "People also ask" section to include additional information a user might find useful.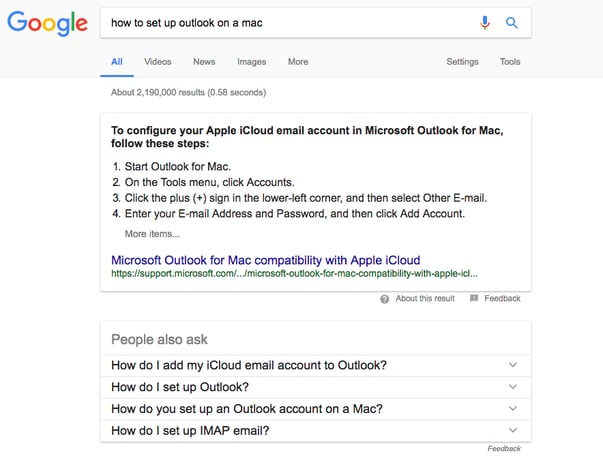 And naturally, you could manually research questions included in the section.
But there is a simpler way.
In seoClarity, you can access "People also ask" suggestions for your keyword-set, and discover the exact content you should create to target the Answer Box.
#3. Competitive Research
This goes without saying - analyzing your competitors' strategies could reveal many untapped opportunities to target various intents.
For example, you could analyze your competitor's keywords to identify additional questions suggestions from the "people also ask" section:

Or identify their content that already appears in the Answer Box: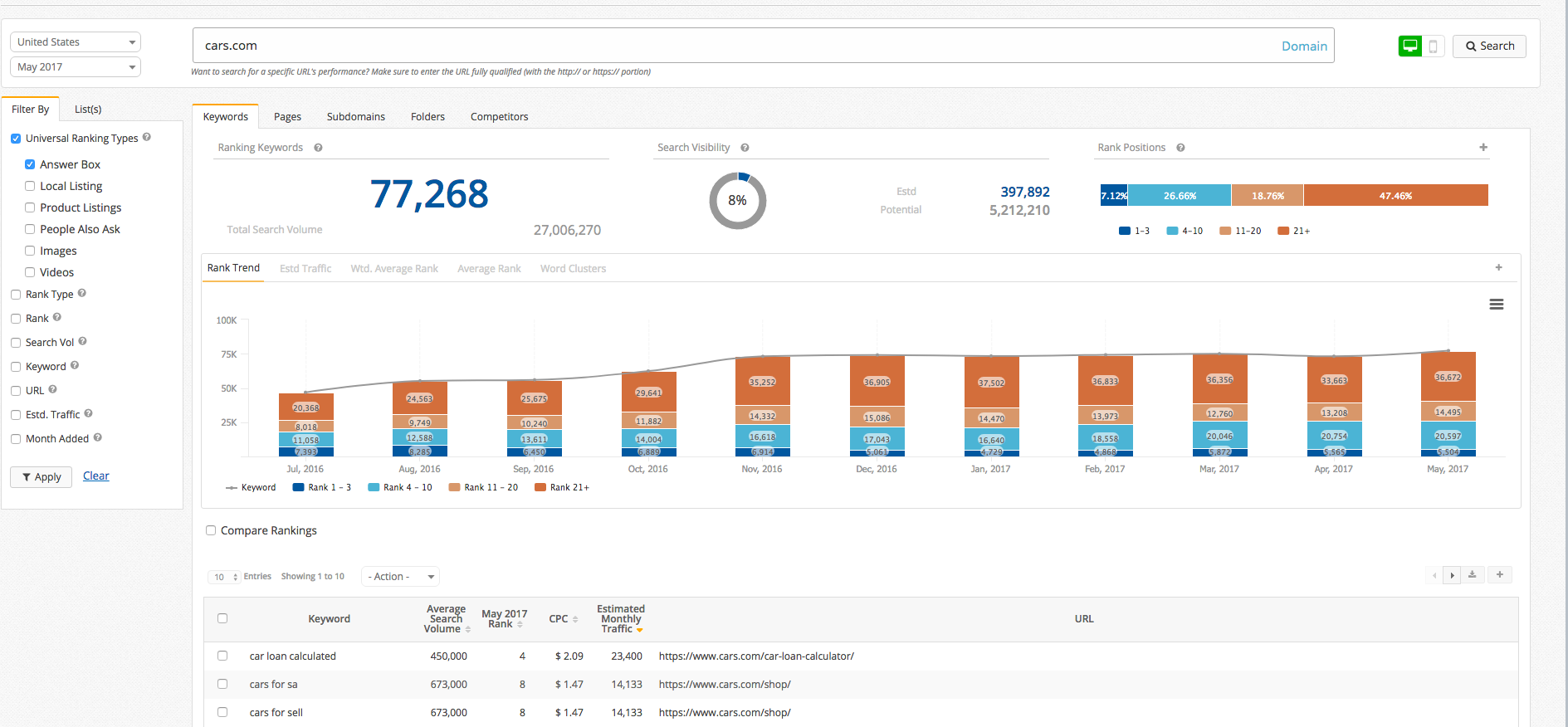 The same applies to identifying other universal rank types and establishing keyword opportunities for the KNOW and DO moments: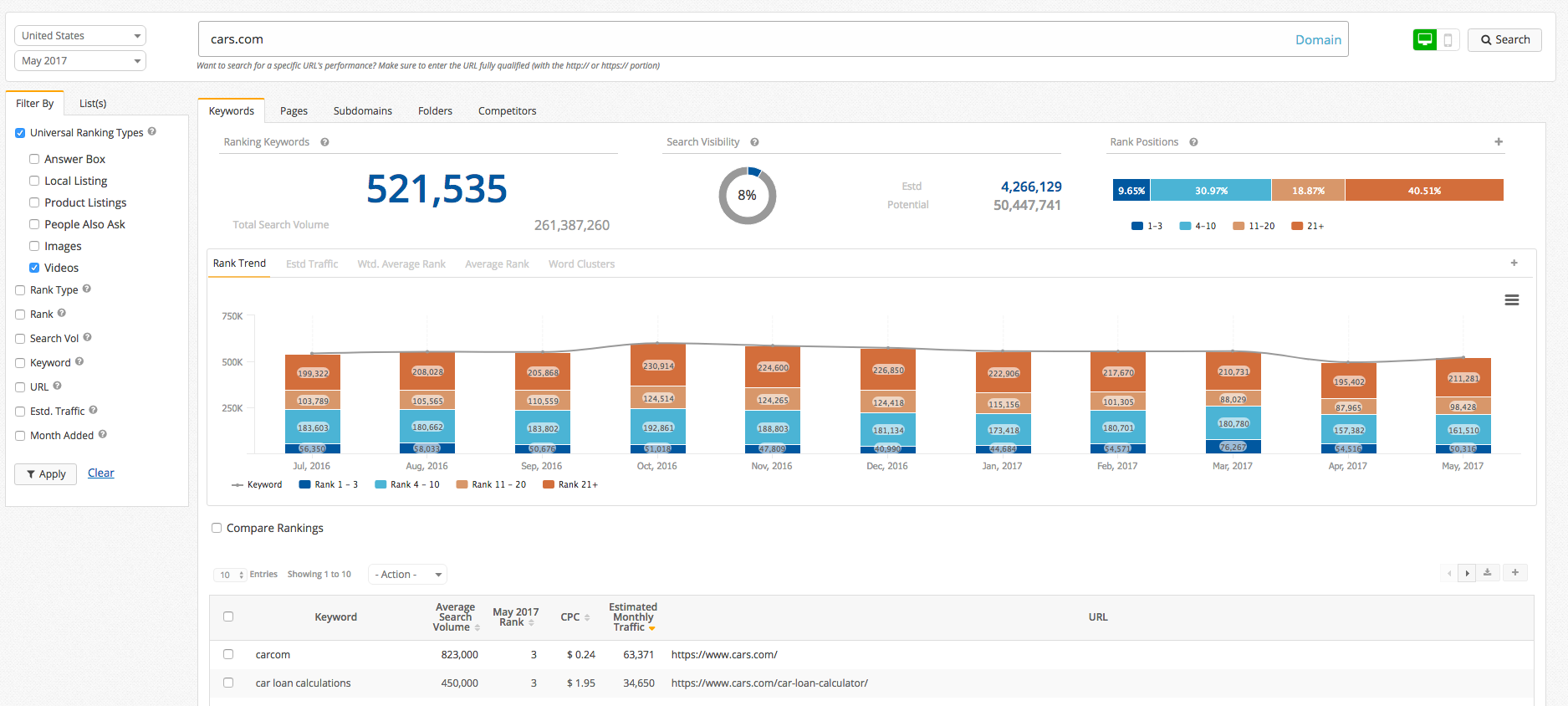 Final Thoughts
Winning the micro-moments offers an unimaginable opportunity for SEOs to position their website right in front of customers in the early stages of the buying cycle.
And what's important, do it by delivering on their specific search intents - KNOW and DO.
Hopefully, after reading this post, you understand the idea and the value of targeting those micro-moments, and also know where to begin building content assets to achieve it.