Each year, search engines get smarter and more sophisticated. To maintain a competitive SEO strategy, your keyword research methods need to evolve just as quickly.
In 2023, search engines have access to more information than ever. They know where the user is within their search journey, the actions they are most likely to take, and the intent behind every query.
Gaining access to this previously hidden information and utilizing it in your SEO strategy is the key to achieving keyword research success.
We'll show you how below.
Table of Contents:
The Challenge: Accessing the Hidden Information Search Engines Use
To understand the challenge of KW research in 2023, picture an iceberg.
The visible, above-ground, part of the iceberg is traditional keyword research information that SEOs have used to guide their strategies for years. Information such as keyword search volume or competition level.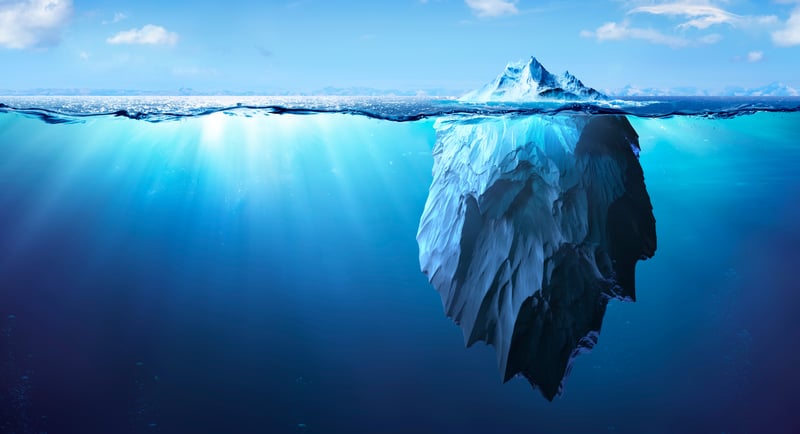 The much larger portion of the iceberg that exists below the surface represents the information that search engines now have access to.
Creating an effective keyword research strategy without access to the majority of information that search engines use to curate search results is like navigating through uncharted waters blindfolded.
To stay afloat and drive real SEO success, traditional keyword research methods just aren't enough anymore.
Critical Keyword Research Information Needed to Guide Your Strategy
So what is this wealth of information hiding below the surface? And how can it supercharge your keyword research strategy?
It all comes down to knowing your audience and their search journey.
Insight Into The ENTIRE Search Journey
Search engines know a searcher's entire search journey. They know what a user searched for before looking up a keyword, and they have the information needed to predict what they'll search for after.

Having this information helps SEOs identify upper-funnel and lower-funnel terms to target and gives them a full picture of their intended audience's buyer's journey.
Audience Demographics
The more information you know about your intended audience, the more effectively you can curate relevant content.
Search engines have information on audience demographics background for virtually all queries. They predict the age, nationality, gender, income, and interests of everyone who searches for a specific term.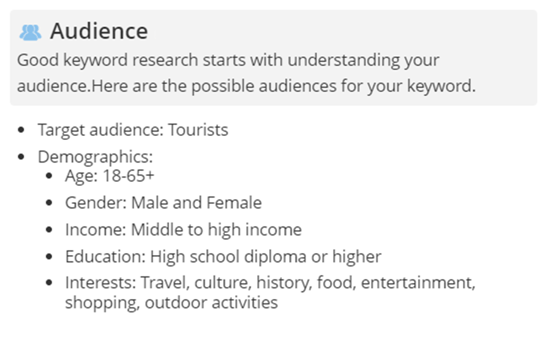 Such detailed demographic information is not accessible with traditional keyword research methods.
Alternative, Closely Related Topics
When it comes to identifying additional keyword opportunities related to a specific term, traditional keyword research methods simply reveal other keywords that include the original term.
But how do you know if that keyword is the right starting point for your research? What if there is a better term that you're not thinking of?
Search engines have the ability to identify related, but alternative terms for a given topic to eliminate such blind spots.
In addition, terms that closely relate to your main topic are excellent examples of other content that you should build and link together to create a topic cluster. In doing so, you show Google and your visitors that you have thorough coverage of the topic.
Recommended Reading: Scale and Expand Topic Research with Topic Explorer
Uncovering Google's Unseen Keyword Research Insights Using seoClarity
All this information sounds great to have, but I'm sure you're wondering how to actually obtain it.
To uncover these valuable insights, you essentially need to back-engineer Google. At seoClarity, we've done all the work for you.
We've incorporated Sia, our generative AI-powered SEO assistant, into Topic Explorer to uncover the previously hidden information that search engines use. Information that is not available anywhere else.
See how Sia provides insight into the entire search journey, reveals detailed audience demographics, and surfaces closely related topics.
Learn more about how Sia enhances keyword research and EVERY stage in your SEO strategy.