Local SEO involves a series of steps that improve your search engine rankings, increases your website traffic and brings you more customers. All successful SEO strategies start with research and analysis and end with tracking metrics to make sure you achieved your desired outcomes. Check out the roadmap below for a simple yet strategic approach to local SEO.
Building Your Successful Local SEO Roadmap
During the local SEO process, I ask myself a few crucial questions:
Where is my business now and where do I want to be?
How does my local SEO compare to competitors?
How can I prioritize tasks to reach the goals?
If you keep these questions in mind and follow this roadmap, you should significantly improve your online success.
Step One: Research and Analysis
Every industry is different so you need to perform unique research for your business.
1. Find Relevant Search Terms
seoClarity search volume, Google AdWords Keyword Planner, and Google Trends, can help you choose popular local keywords.
Your research should reveal a list of keyword phrases that people use when searching for your services/products. Organize the list by search volume so you know which keywords are most important.
Keep in mind that the volumes will look low compared to generic terms. That's just because you're looking at the local keywords instead of those used nationally and internationally.
Examples:
"payroll services" vs "payroll services Chicago"
"wedding dresses" vs " New York wedding dresses"
2. Know Where You Stand
Use the local keywords to see how your site compares to competitors. Searching with Google will show you which sites get the highest rankings for each keyword. The seoClarity Top Competitors is also a great feature that helps you identify the top ranking sites in your keyword landscape.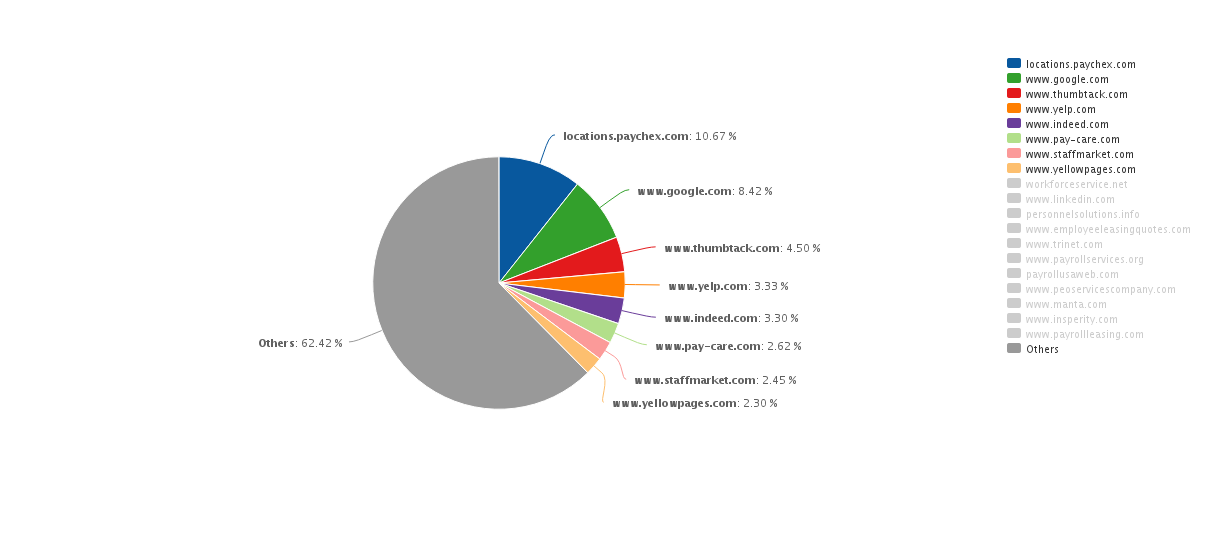 3. Benchmark Your Site Against Competitors
Since you need to know how your site compares to those of top competitors, focus on:
Citations
Inconsistency of NAP (Name, Address, Phone)
Google My Business Page
Reviews
This should give you a list of how well your site performs right now. You'll need this information to track progress.
Step Two: Prioritize Tasks
Some tasks are more important than others. Focus on these three to make your business more successful.
1. Local Landing Page Optimization
Each location needs its own landing page. This makes it possible to optimize each location for its area. Keep in mind that human visitors and search engines see content in different ways.
What Visitors Want to See
Humans want practical information that helps them choose which business they want to use. They need to know where the business is located, what hours it is open, and how they can contact customer service. If people don't find the information that they need, they may navigate away and choose a business with a more detailed description.
You can help potential customers connect with your business by including the following information on each landing page:
NAP
Hours of Operations
Directions
Click to call phone number prominence
Google Maps location
Services that each location offers
Coupons or discounts that individual locations offer
Ratings and reviews of the location
What Search Engines Like to See
Search engines look for information that makes each page look like a good match for the user's search. Search engines use web crawlers to find and organize information. By including certain types of information you will help Google's web crawlers give your site more visibility. Here are a few basic local on-page SEO elements that your local landing page must have:
Metadata
URL optimization
GEO Sitemaps
Structured Data
Service category on every location page
Content Optimization
2. Citation Building
A citation can include mention of your business name, address and phone number on other webpages. Citations are a key component of the local search ranking algorithm in Google and Bing. The more accurate information about your business that Google finds on those webpages, the higher you will rank in the local search results. There are several services that can help you build a longer list of citations. Some of the best include:
Use these to improve your site's visibility.
3. Submit Each Location's Information to the Search Engines
You also need to submit your landing pages to the top search engines. If you don't do this, the search engines may not show your business in local pack search result. Submit the pages at:
Step Three: Track Your Progress
You will see the value of your services when you track metrics showing that your work has improved the business's online visibility. Some of the metrics that you should track include the following.
Local Ranking: track where your website pages rank. If the ranking moves up, then you've done the job well. If it doesn't, then you can rethink your approach for better results. The seoClarity Georank feature will break down keyword results by the city so you can gauge your progress accurately.
Citations: tracking citations shows that you have done your work in the early stages of optimization before search engines start to take notice.
Site Traffic: increased traffic is one of the best indicators of improved SEO.
Phone Call and Conversion Tracking: SEO can also increase offline interactions. If a location gets more contact with customers, you've probably played a key role in that.
Conclusion
Local SEO clearly requires a lot of work. seoClarity's local SEO rank tracking simplifies the process so you can help clients reach their goals without spending more time than necessary on research, analytics, task prioritization, and tracking progress.