Google recently announced that it introduced a mobile-first search index.
UPDATE: A couple of days after publishing this post, Google revealed that they are experimenting with the mobile-first index. Although we don't know for sure, some of us begin to speculate that it might become the primary index and updated more often than the desktop one. And that pretty much means that the entire SEO landscape is going to change in the coming months. To start, with the entire index becoming mobile-first you'll have no option but to start taking the mobile optimization seriously.
The Background
Google has pushed the "mobile-first" approach for quite some time. About two years ago, the search engine started denoting mobile-friendly pages in search. Then, they launched the mobile-friendly update to their algorithm, the famous "mobilegeddon." Not long ago, Google announced their intention to crack down on sites with Interstitial Ads to improve mobile users' experience and introduced the new Responsive Ads in Adwords. And finally, about a year ago, Gary Illyes hinted at the change we're about to see impact organic results based on a site's mobile-friendly status.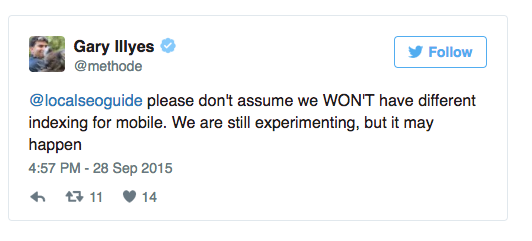 Why the mobile-first index?
Mobile traffic is gaining importance. I'm sure you've seen it on your site as well, visits from mobile devices constitute a major portion of your traffic. And for many websites, they've already become the primary source of web traffic.

And with the mobile traffic on the rise, it only makes sense for Google to start prioritizing mobile visitors in their search index.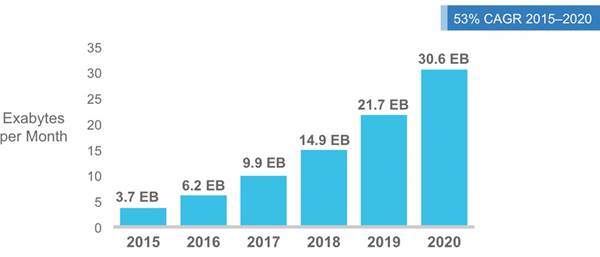 What does this change mean to your site?
Even though we still don't know the full impact this change will have on a site's performance in search, one thing is sure: If you want to ensure that your website will retain - let alone improve - its search visibility, it needs to be mobile friendly. In case, if you're unsure about that, here are a couple of ways to determine that:
Take the Google's mobile-friendly test.
For seoClarity users, we run every page tracked in seoClarity through Google mobile usability test for each of your domains.

Use "Mobile Device Emulator" on Chrome. Open your website, select Developer Tools from the More Tools menu and choose "Inspect" from right click menu. A new window will open with an option to choose Device Mode (enabled by default). You can also choose the screen size or a different device from the options given.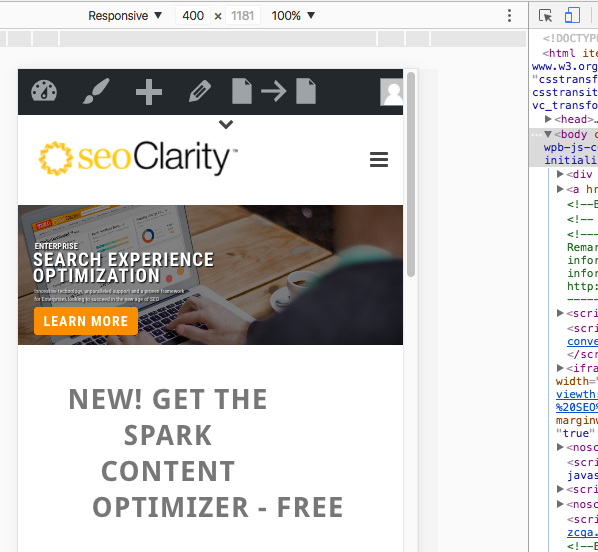 Use "Fetch as Google" in your Google Search Console account to see how Google is crawling or rendering your mobile pages. Tip: Make sure you've chosen "Mobile: Smartphone" from the drop down menu. This will give you a good idea of how responsive your website is for mobile users. Learn more on the specific impact to your site and what to do if your website is or isn't mobile friendly.

For our clients, here are a few ways that seoClarity can assist in evaluating your site's usability for the mobile-first search index.
Mobile Page Speed - The platform retrieves the page speed for your desktop and mobile sites. Then, you can compare, and see specific issues affecting each of them.

BotClarity - Track the bot activity from both Googlebot and Google Mobile bot
How will the mobile-first index change the off-site SEO?
Although
Google has been cagey about how the new index will work, its clear that off-site signals will rely heavily on the desktop version of pages, even if the content relevance is evaluated based on the mobile version of pages. Because the relationship between desktop and mobile version of the pages are important, existing canonical and rel alternate tags setup should absolutely stay in place.
Many enterprise sites have over 10 years of historical backlink data pointing to their desktop sites - that signal is too powerful ignore.
Despite this, moving forward, the shift to indexing mobile pages as the preferred page may allow Google to start building NEW factors to include in its evaluation of usability, relevance and authority - especially when it comes to on-page engagement.