By now, you've heard the buzz around Google's mobile-friendly algorithm change, which will go live on April 21st. We've written about it twice and have hosted a webinar on it in the past few weeks. But did you know that there have been indications that this change is coming since November? We did ... and we have the data to prove it.
In November, Google rolled out a "mobile-friendly" designation for sites in mobile search results. When this happened, we wanted to see if there was more to it than just a designation. Was there a palpable impact to ranking as well? As we always do, we turned to the data for answers.
Mobile Friendly Average Rank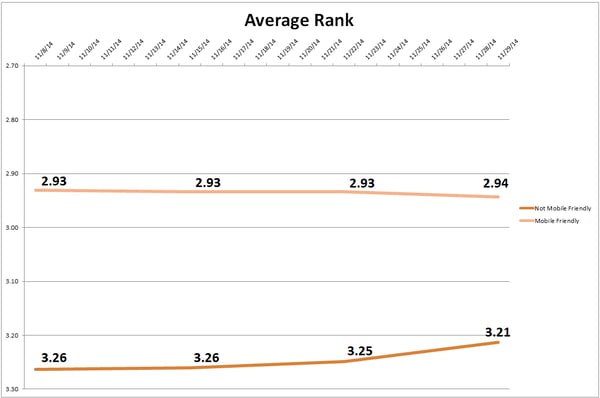 We analyzed the top 5 ranking positions for over 24,000 keywords on both desktop and mobile devices. What we found is that the difference in average rank for mobile-friendly URLs was roughly 33% of a point better than that of non-mobile-friendly URLs. This can mean bad news for those URLs that Google doesn't deem mobile-friendly, as the difference in click-through rate from position 1 to 2 on mobile is quite drastic.
Complete the form to the right to get your free copy of the whitepaper!
Mobile Friendly Domain Breakdown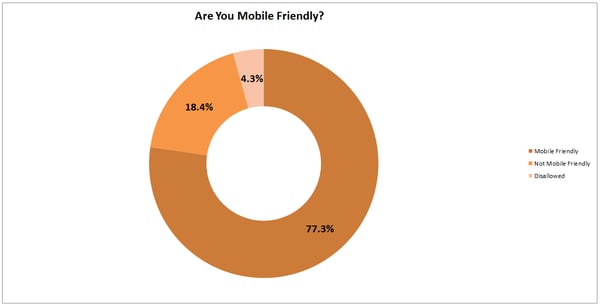 Of the sites we looked at, nearly 25% of them were not considered mobile-friendly, and some of these were sites that were supposedly mobile-specific, including m.ibtimes.com, m.mapquest.com, m.drugstore.com, m.annalinens.com, m.craftsman.com, and m.airforce.com. Most commonly, Google found that links on these pages were too close together. Other issues included:
Text too small to read
Mobile meta viewport tag not set
Content wider than screen
Domains that were found not to be mobile-friendly had a higher average rank (read: poorer results) than their desktop counterpart.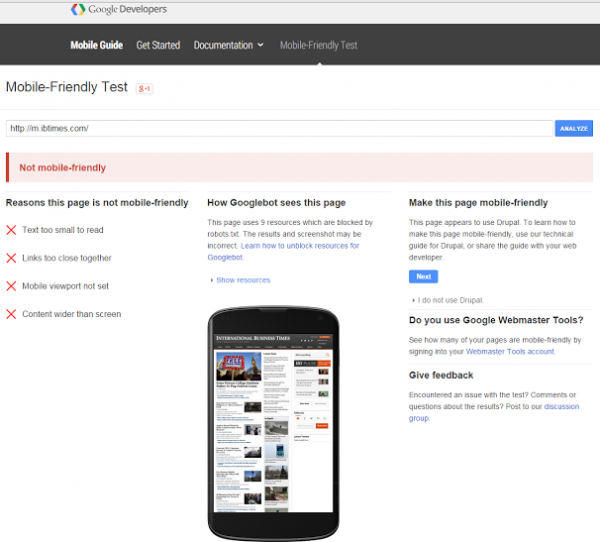 We talked a lot about what mobile-friendly means in the past few weeks so I won't dig in much more than to say it's important, even if it's only 10% of your traffic. At the very least, sites should do their due diligence and make sure their top traffic-driving pages don't have issues on mobile devices. Remember: this mobile-friendly algorithm change at Google is page-specific. So if you can't address all of your page types prior to April 21st, at least prepare your top-priority pages.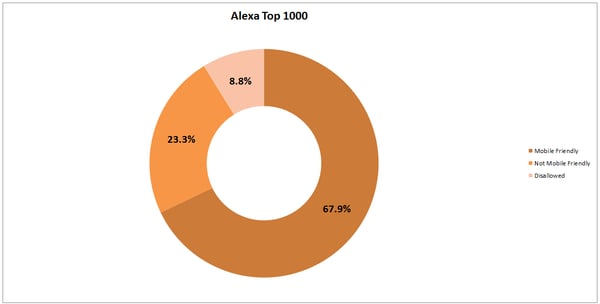 To confirm our data, we took a look at the Alexa Top 1000 to compare their mobile-friendliness. What we found was that 68% of them were mobile-friendly. Reddit.com, Dailymotion.com and MSN.com were part of the 23% that were not. The average page speed score for those mobile-friendly domains was just over 96 (out of 100), whereas the average score for the domains that weren't mobile-friendly was 64.3.
Complete the form to the right to get your free copy of the whitepaper!
It's safe to assume that, on average, sites that are making mobile a priority are also making page-speed a priority, even though Google has stated that page-speed would not be a part of their April 21st change.
SERP Diversity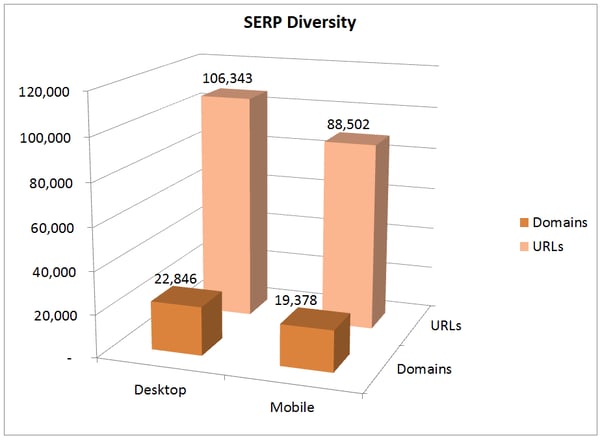 Overall, desktop search results show a wider diversity of domains compared using the same set of keywords to mobile results. This could be the result of the lack of mobile-friendliness for domains ranking well in desktop SERPs. What we see in the above graph is the result of measuring over 30,000 domains that rank in the top 5 search results and the resulting number of unique domains and URLs found for both desktop and mobile devices.
What further extrapolates the difference in results was the variance in ranking domains. There was over a 36% difference the top 5 rankings between desktop and mobile devices for the same keyword set. We can say with certainty that there is much in the way of lost opportunities for many sites.
What can you do for mobile SEO?
Representatives from Google have stated that the April 21st mobile-friendly change will have a greater impact than Penguin and Panda, and if the data that we've seen is any indication, we feel fairly certain that such a claim is valid.
So, what can you do? How can you tell if your site is ready for this change? And if you're not ready, what does it take to get ready? We've put together a white paper outlining what this change means, how to test your mobile-friendly preparedness, and how to comply with Google's mobile standards.
Complete the form to the right to get your free copy of the whitepaper!