SEO is a constantly changing industry, and with new SOPs and deliverables, that means new positions to hire for, too.
Within the past few years, data science has become prominent in SEO. And it makes sense. With more data, more AI, and more machine learning, it's natural to bring someone in to specialize in data analysis.
It's their job to process and analyze data, which means they work at the intersection of big data, artificial intelligence, and SEO.
If you're wondering why this big data is so crucial to success in SEO, here are a few reasons …


The Importance of Raw Data
Having access to your raw data lets you manipulate it in whatever way you need. This is your data, and you know what you need it to do.
That's why clients of seoClarity are able to download their historical ranking data directly from the platform. It's really as simple as point and click. Direct access to your raw data allows for full cross-channel analysis.
(Head over to our ranking data API page to learn more.)
Eliminate the potential silos you may be operating in with data that spans the entire organization. And, the data can live wherever you want it to. You may have a data warehouse integration, or you can integrate into your Business Intelligence (BI) tool.
Having your hands on your raw data also allows for a deeper historical data analysis. Look at how you compare to competitors, or use it for general reporting within your organization.
Global SEOs can find great value in their raw data, especially because it allows them to view the data in aggregate and look at their multiple domains.
Or, if you work for an agency, many teams can pull meaning from the data. For example, the PPC team could pull trended organic and paid ranking data in order to see the relationship between the two and make informed decisions on opportunities to reduce spend.
Recommended Reading: SEO Platform for Digital Teams


Access to Data With seoClarity
Since you know the importance of having data and the ability to manipulate that data for the various use cases, I'd like to tell you how seoClarity gives you the access and ability to do just that.
We know you need as much data as possible that you can get at your fingertips and be able to slice, dice, and analyze that data to make better decisions in SEO.
We've alleviated all problems that stem from canned data, limited flexibility, and limited integrations.
I'll say it point blank: We see data scientists come for our large data sets, and then stay because of the combination of the data and our platform's easy-to-operate user interface.
And unlike some other data providers, we stand confidently with our data — we don't try to hide behind it. Other data providers may not even know where their data comes from. We show you a snapshot of the SERP so you know the ranking data you see is authentic.
At seoClarity, we haven't missed a rank check in a decade. As a client, you have access to the entire data ocean and we can do data pulls that are specific to your needs.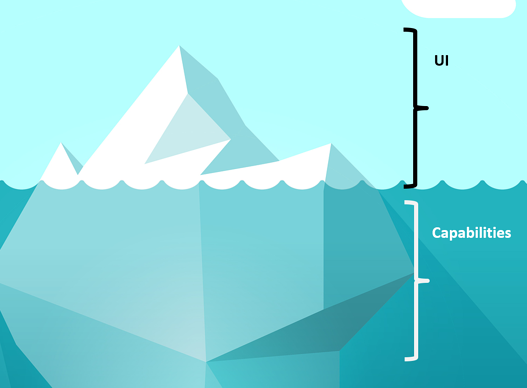 There's so much artificial intelligence and data available, if you want to do something else with the data, just ask your dedicated Client Success Manager or send an email to support.


Slice, Dice, and Analyze Data in the seoClarity Platform
We know that you need to be able to sift through mountains of data, and in-depth data analysis is where our platform exceeds: We're able to save SEOs and analysts time from having to do this manually.
I'll explain some of the key features within the platform that make data analysis so easy below, but it's also worth repeating that we can integrate with BI tools. We allow you to seamlessly integrate with Big Data, Big Query, Data Studio, Red Shift, and more.
Again, there's nothing holding you back from pulling your raw ranking data right out of the platform.
Recommended Reading: The Better Choice: API or Custom Data Extracts?
So now let's get into it: Data analysis within the seoClarity platform. As I mentioned, data scientists come with their eyes on the data, but love the platform's user interface. One reason for that is the ability to customize, specifically with the dashboards.
The flexibility of our reporting capabilities helps you easily build the story and suggestions that you want to share within your organization based on your analysis.
Also build out the story you're looking to tell with customizable metrics and site analytics. Dig deeper into your data and what it means for your organization with custom metrics.
The custom metrics setting allows for new data points to be created based on a calculation of existing data points. Any of your Site Analytics metrics can be used to add an additional custom data point!
The ability to customize doesn't stop there. We wanted to give our clients the ability to define for themselves what is a good click-through rate in SEO. After all, what's considered a good CTR in one industry may be poor in another, so to give you full control over your data analysis, you have full control in setting a custom CTR index.
Recommended Reading: How to Find Your True CTR in SEO (And What to Do With It)


Conclusion
We know you need loads of data for multiple reasons. seoClarity not only gives you access to that data, but the ability to filter, slice, and dice the data all within the platform — which saves you from having to work with multiple solutions.
If you're interested in learning more about how seoClarity can meet your data needs, schedule a demo and either myself or a colleague will walk you through the platform.