A private, accredited non-profit college* offers flexible learning opportunities including self-guided coursework, in-person classes, as well as trademarked learning models to help students successfully complete their academic requirements.
*Out of respect for our client, we have chosen to keep this case study anonymous.
Challenge: Content Creation and Optimization at Scale
The college decided to bring their SEO and marketing in-house after years of working with an agency and chose seoClarity to help them accelerate toward their SEO goals.
In order to enhance their overall SEO program, they sought ways to scale their content creation and optimization in key areas across their website in order to improve their overall organic performance.
Solution: Target Non-Brand Queries At Scale with seoClarity Content Marketing Services
When they invested in seoClarity as their SEO partner, the college's digital marketing team wanted to efficiently create traffic-driving content at scale. They opted for a Content Marketing Services approach with seoClarity.
Through this approach, a team of skilled SEO content writers worked alongside the college's digital marketing team to understand their brand, tone of voice, and intended audience.
Then, they leveraged the seoClarity platform to conduct topic research using the freshest and largest dataset available. They quickly generated Content Briefs to get both writing teams aligned on research and content objectives.
Content Marketing Services created new content for terms with informational intent, and offered the opportunity for content feedback. Once the content was finalized, it was seamlessly launched, and the teams worked together to initiate test and control groups to monitor content performance over 15-week increments.
Recommended Reading: Real Stories of Content Success with Content Marketing Services
Results: +327% Improved Content Performance With Content Services Approach
The digital marketing team created a control group and tracked performance over a 15-week period to understand the lift in traffic, impressions, and overall SERP visibility YoY; they experienced the following results:
+327% more clicks YoY on informational content optimized by the seoClarity Content Marketing Services team
A nearly 490% increase in impressions over a 15-week period of informational optimized content
Compared to full site's performance across terms with informational intent, the college's digital content team saw: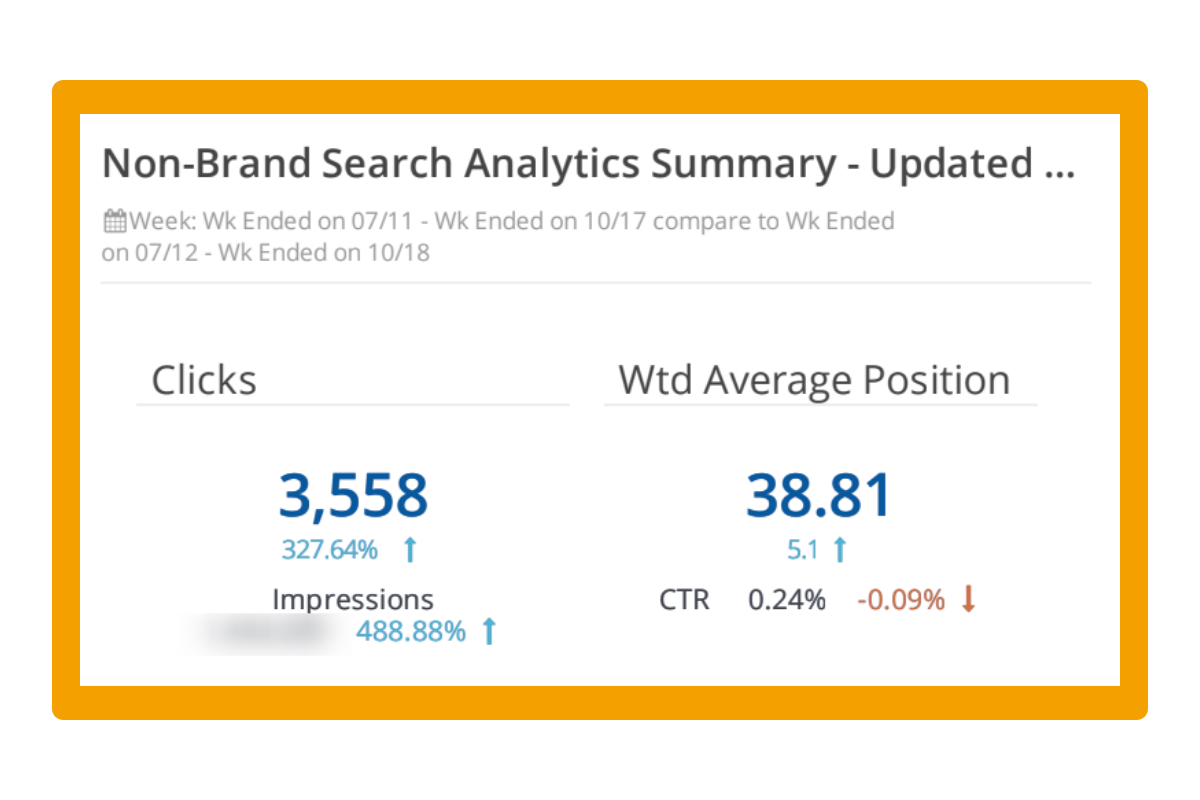 A +25% increase in clicks to pages optimized for informational, non-brand-name-specific terms (e.g. pages that did not include the college's name in the title)
An overall +208% improvement in impressions across all pages optimized for informational, non-brand-name terms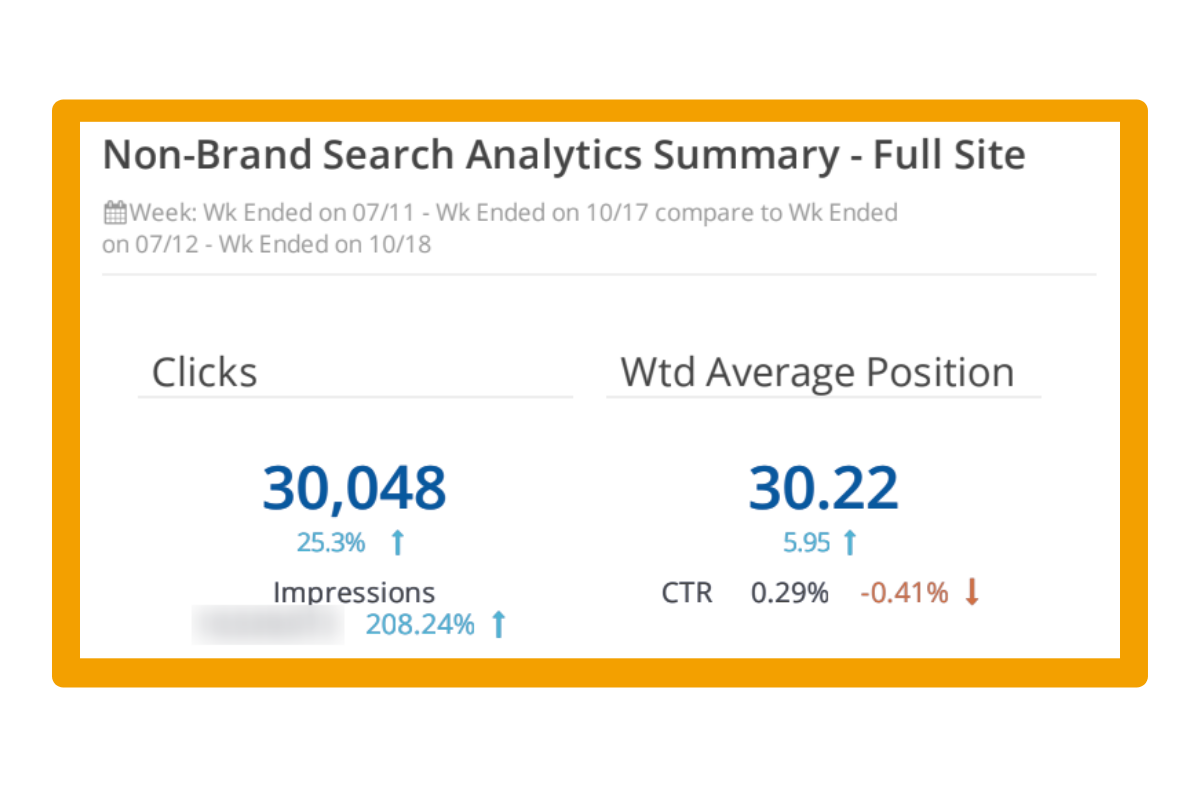 This means that the informational intent content improved 13x over the same 15-week period YoY with the new content created from seoClarity's Content Marketing Services.
Conclusion
As evidenced with this higher education institute, Content Marketing Services by seoClarity improved clicks, impressions, and traffic across top traffic-driving pages, all backed by the power of the seoClarity platform.
Reach your organic search goals and your target audience with well-researched and data-backed content including blog posts, product descriptions, category pages, meta data, resource pages, and any other web page with the support of SEO experts and talented writers from seoClarity Content Marketing Services.