A couple of weeks ago, a client shared concerns about building backlinks.
He read various online content on the topic that left him only short of confused.
This, however, comes as no surprise. From what I could see, a lot of the advice he found revolved around relentlessly scouting the web to find new backlink opportunities. However, most of the information is actually hiding in your existing website data.
Link building never died, in fact , but real link building is difficult, time consuming and highly resource intensive. Acquiring quality links is not an easy task when you have to approach someone out of the blue and pursue them to link to your site. But what if they are already linking to you? Reaching out to someone who is already linking to you is much easier than research new partner sites to get the link from.
So how can you improve the links you already have? Answer to this question is fall within your existing link profile.
Here are four backlink strategies to help you achieve the above objectives and grow your link profile:
Strategy #1. Reclaim Lost Link Equity
As your website evolves, pages get deleted, moved and URLs can change. Unless you correctly redirect those assets to updated versions or other relevant sections of the site, any external links pointing to them lose their value.
The result - lost link equity.
Good news is that the solution is simple - once you identify those broken pages, the link reclamation process at this stage is to ideally send the linking site owner a short email with the update URL to re-capture the value of those links.
View your existing links by the target pages by URL status. Here's the quick report in seoClarity's Link Clarity:



Focus on URLs with 4xx status, denoting that for some reason; browsers can no longer access the page.

Identify which of those broken pages receive any backlinks and fix to redirect to the appropriate page.

Depending on the number of those pages, I recommend you prioritize those with the highest Flow Metrics first. This way you can ensure the most important links will get re-captured first.
Here's an example of a page with significant link equity that got lost due to a 403 status.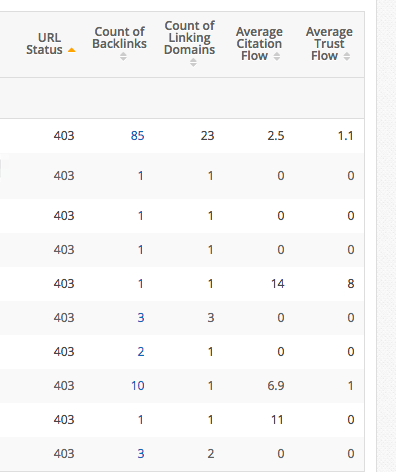 (Screenshot from seoClarity's Link Clarity)
Strategy #2. Change NoFollow Links Into DoFollow Links
A natural link building profile should have mixture of DoFollow and NoFollow links. Your aim here should be to increase the amount of DoFollow links to 70% to 75% and take the NoFollow link ratio below 25%.
As per the new Google guidelines, this is going to be challenging as many websites prefer to offer nofollow links. But there is no harm to reach out to the stronger, more quality site that is linking you. It is always worth asking them to change it from nofollow to dofollow link.
View your existing links by the target pages that have nofollow links. Here's the quick report in seoClarity's Link Clarity.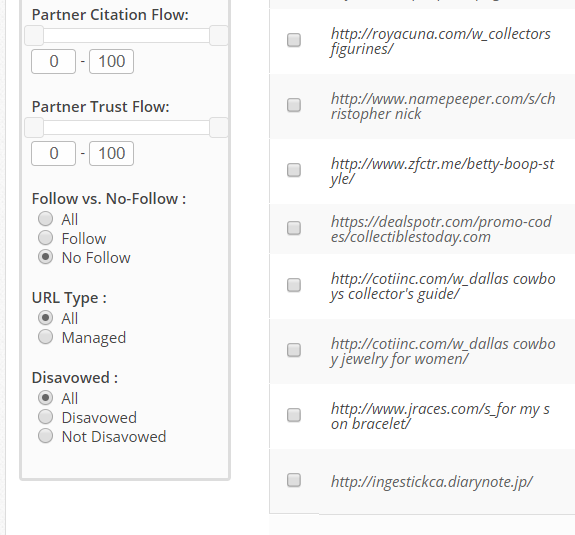 Strategy #3. Add an Alt Attribute to Image Links
A link from image is fine, but an image without an alt text tag is not help for Googlebot. Search engines and other robots cannot interpret images with the alt text, but images can still play a crucial part in how people interpret a particular web page. Alt tags solve for this by providing text which search engines read to understand their value.
These are easy to find using the filter in Link Clarity.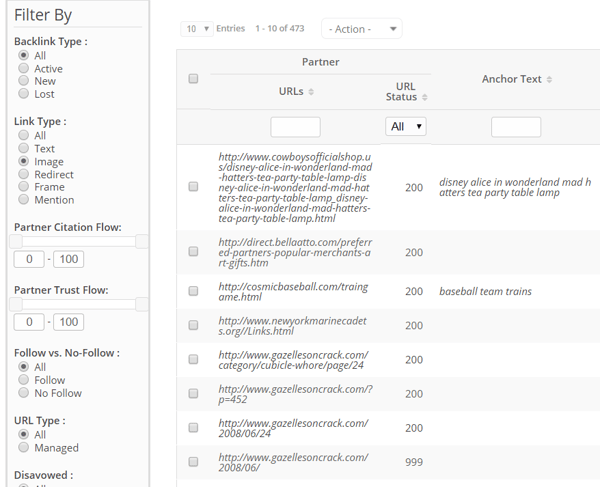 Strategy #4. Monitor Lost Links
There's a good chance that current sites have that did link to your site, brand or company, but for whatever reason, they dropped the link. This could be a conscious change or possibly the site dropped that page. Prioritize the lost links from highly authoritative sites and reach out to them and reclaim those links. It might negatively impact your site.
It's also important actively monitor the anchor text and to make sure there wasn't a change from a current dofollow link to a nofollow link.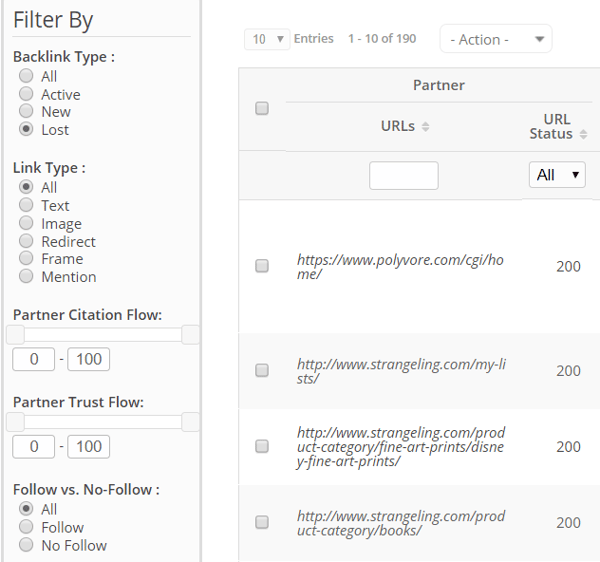 Closing Thoughts
It's only natural to launch any link building strategy by looking for new backlink opportunities outside of your site. However, internal data about existing links as well as site's performance helps to gain focus and clarity to identify the best potential links to create.
The best opportunity for sites is evaluate existing data first for insights, before scouting the web for new linking partners.