In order to have a strong SEO strategy for your website, you'll need to understand the differences between an internal link and an external link, and how they can improve your SEO strategy.
Using relevant internal and external links on your site will ultimately improve the search visibility and rank of your website. In this article, we cover:
Knowing more about your link structure can help your content appear higher in the rankings.
Internal Links and External Links
Before we get into how internal and external links can benefit your SEO strategy, let's start with the basics on what these two type of links are.
What Is an Internal Link?
Internal links are hyperlinks on one page of your site that direct the reader to a target page on your site, whereas an external link is a hyperlink that directs the reader to a reputable page on a different website.
You can find out more about internal links at our cheat sheet on internal link analysis.
What Is an External Link?
External links may seem counter intuitive — after all, you don't want customers clicking on links that direct them away from your site.
However, linking to trustworthy material (from authority sites, not sites perceived as spam-like) helps you also appear to be an authority and can help Google figure out what your content is about for SEO purposes.
It's important to keep in mind that other sites for different companies can provide external links to your website in their own content as well. For instance, if you publish a blog post with useful content, another company may link back to that URL as a source for their own blog.
You may also hear this referred to as a backlink.
These two types of links to your site are key, as they boost your rankings in Google's search results.
Ready to get started with internal links? Check out the top internal linking strategies.
Why Are Internal Links Important for SEO?
Increased User Engagement
Internal links help a viewer stay engaged with your website longer. Altogether, they provide a positive user experience. This may encourage them to become a customer or follower.
These links are more accessible to viewers, and they increase the authority of your pages and overall site.
Plus, internal links are often used as a call-to-action. For example, they might prompt a viewer to read or learn more about a topic by clicking on the internal link, or else ask a viewer to contact you or schedule a visit.
Recommended Reading: 7 Benefits of Internal Linking in SEO

Enhanced Search Engine Visibility
Your website's visibility and rank on a search engine can be improved by adding internal links. The anchor text — the text of the hyperlink — should be a specific and descriptive keyword that will help a search engine bot to better "crawl," or understand, your page and its context.
Improved Crawl Efficiency
Internal links will help a bot find other web pages on your site, too. A page that is easy to navigate — for users and search engine bots — will properly index.
This means that the page will be added to a search engine's collection of web pages so that your site can be found.
When it comes to a strong internal link structure on your website, ClarityAutomate Link Optimizer automatically creates and implements internal links at scale to promote the discovery of valuable pages.
seoClarity's Link Optimizer Engine pulls from multiple data sources to perform semantic AI analysis, identifying the best opportunities for interlinking your pages.​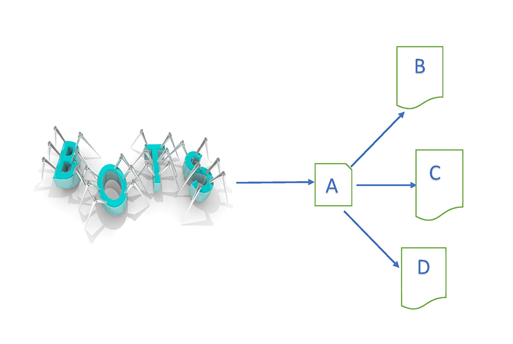 Why Are External Links Important for SEO?
Increased Credibility
The quality and quantity of the external links that you use matters. Adding trustworthy and informative website links of high quality to your pages will help improve the credibility of your website, whereas adding poor-quality, spam links will hurt your site.
Linking to outside websites will not hurt your page rank as long as the relevant content you're linking to comes from authoritative sites.
Enhanced Website Authority
Valuable external links can improve the authority of your website, by providing a viewer with references.
An external link is more valuable if it links to popular and relevant pages that are highly ranked and related to the content on your web page.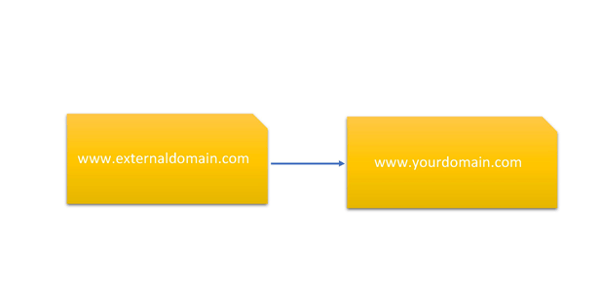 Potential for Increased Website Traffic
Whenever you link to another site, that site will see that you're linking to them. Then, they are likely to return the favor by linking to your site in their content.
External links are a great way to reach out, make connections in the world of content and digital marketing, and get your content out there. This type of external link is a great source of free traffic for your website.
You want to have external links on your site, but you also want to build inbound links to help with your site's overall authority as part of your link building strategy.
Other Types of Links to Know: NoFollow and DoFollow Links
A note to webmasters: the term no-follow link means just that while it brings referral traffic to your page, it carries little to no value in the eyes of the search engine.
This is used as part of an SEO strategy if a site is worried about the overuse of external links and want to avoid a penalty. This typical practice is used for high authority sites that tend to have a lot of external links on their site. However, do not use a nofollow link for internal links.
On the other hand, do-follow links tell a search engine to follow the link and the associated site, creating what's referred to as "link juice."
Link juice is a term that refers to the authority a page has based on the number of links pointing to it whether that is an external link or an internal link.
Managing and Optimizing Your Links
Within Google Search Console, there's a link report for external links and internal links. You can see the top pages with external links to your website.
For the internal links report, it indicates the total number of links each page has within your website.
Some SEO technologies may also offer features like an Internal Links Analysis.
>> Ready to get started with internal links? Check out the top internal linking strategies.
Link Management to Improve Your SEO
There are a lot of factors that need to be considered when search engines like Google have the power to determine ranking factors and are thus more visible to a viewer.
Internal and external links are an important component of a strong SEO strategy and help boost SEO ranking power.
It may take time to master this link building optimization process, but the effort will be worth it: you'll boost traffic to your site and improve your site's rank on the search engine's results page.