The Google search engine results pages (SERPs) continue to get more complex and visual with hundreds of new SERP features.
Check out this 60-second time-lapse video of the SERP for the keyword "hotels" over the span of 5 years:
Some SERP features are unique to a certain industry, but newer features in one industry tend to show up in other industries over time. If you don't see a particular feature in your industry yet, you should see some version of it soon enough.
Understanding the prevalence of these SERP features can give you new opportunities to increase your search visibility, and helps you understand why you may rank organically but receive no clicks. After all, these SERP features can attract a user's click instead of a standard organic result!

We analyzed billions of results pages across 90+ countries. Here's what we found.

Table of Contents
Results Continue to Get More Visual
There's a handful of SERP features that transform the results pages from primarily text-based to image-based.
Some of these include:
Product ads and listings​

Image listings​

Thumbnails in web listings​

Image carousels in web listings​

And more!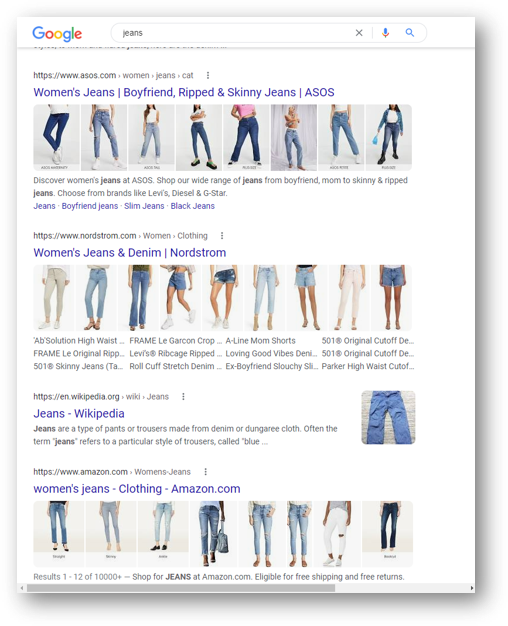 Image Pack
When the image pack is triggered, it ranks in position 1 more than 40% of the time.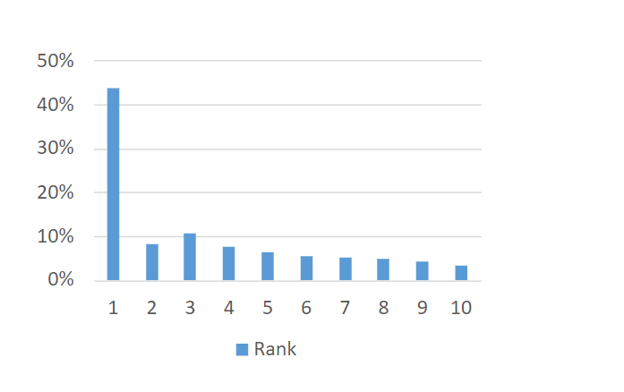 (Where the image pack occurs most frequently on results pages.)
Images and Shopping
Image searches have a notoriously low click-through rate. In fact, according to our CTR research study, the click-through rate is less than 0.5%.
We've also noticed that Google combines Shopping feeds with images to provide a path to monetization. See in the image below how you can click the shopping tag in the left-hand corner to shop for the product.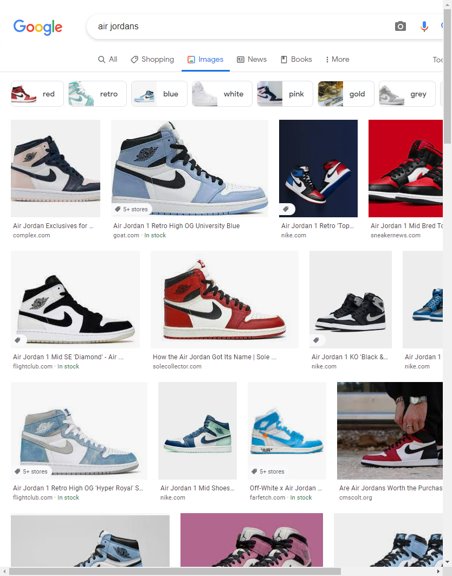 Top Products
We found that 40-60% of ecommerce keywords trigger a product result.
In fact, the top products feature occupies up to 80% of the visual real estate for many formats. When triggered, it shows up in the center of the SERP most often.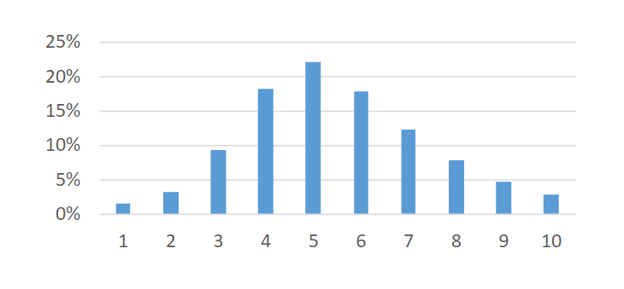 (Top products occur most often around position 5 on the SERPs.)


Local Intent Mapping
Generic Google searches are mapped to concepts. For example, the keyword "capris" is mapped to "Department Stores" listings, as we see below.
Or, similarly, the term "rental apartments" is mapped to "Apartment Building" listings.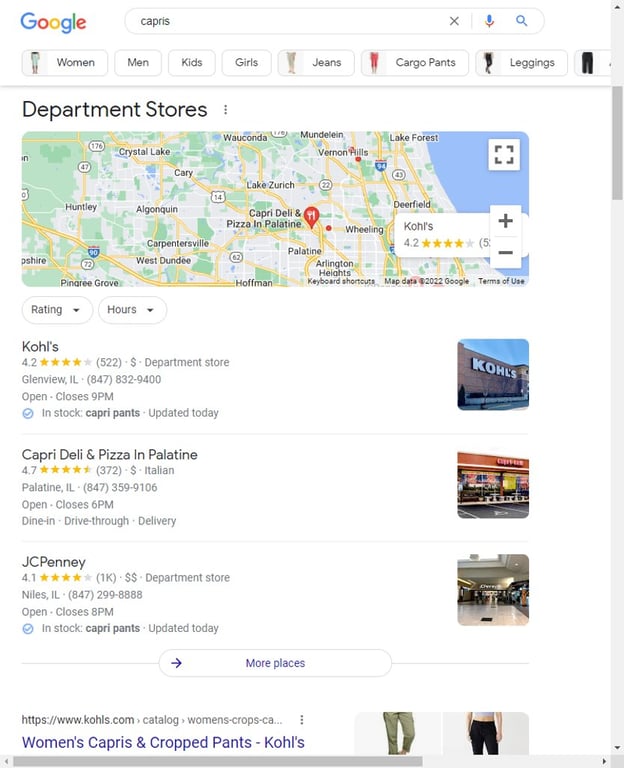 When triggered, the distribution is either position 1 or in the center of the SERPs.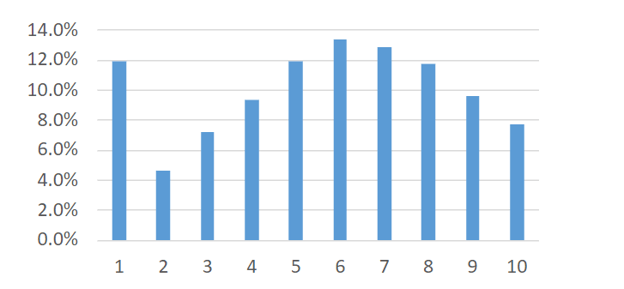 (SERP distribution for local intent mapping.)
Local Intent and Shopping
Google can recognize local intent and pair it with certain shopping features. For example, users can see if a particular product is in stock or not.
This gives local merchants the ability to list stock status directly in the map/local results, as we see below.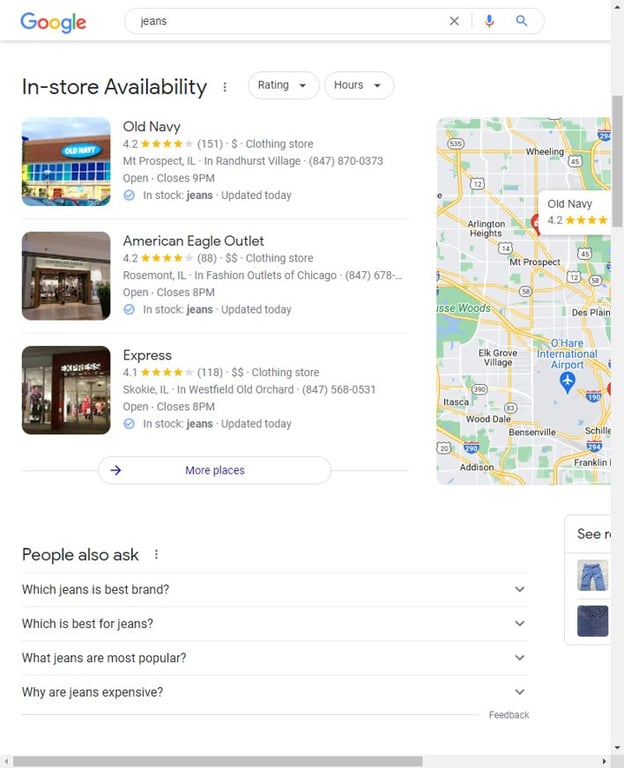 Faceted Search
Faceted search is similar to the faceted navigation found on ecommerce and other websites.
The search results now show faceted (or guided) navigation options to help users refine their search.


Mobile-Specific SERP Features
Short Videos
There is significant visual real estate dedicated to short videos on the mobile SERPs.​ These are shown in addition to standard video listings.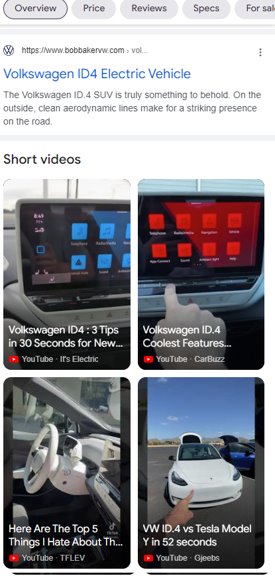 Grid Layout for Web Results
A newer format displays some mobile results in a 2x2 or 2x3 grid.
This format is found across multiple industries:
Health​

Real Estate​

Ecommerce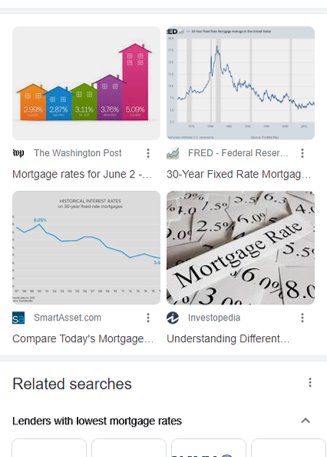 People Search Next
This is another form of People Also Ask. Here's an example in-between two organic listings: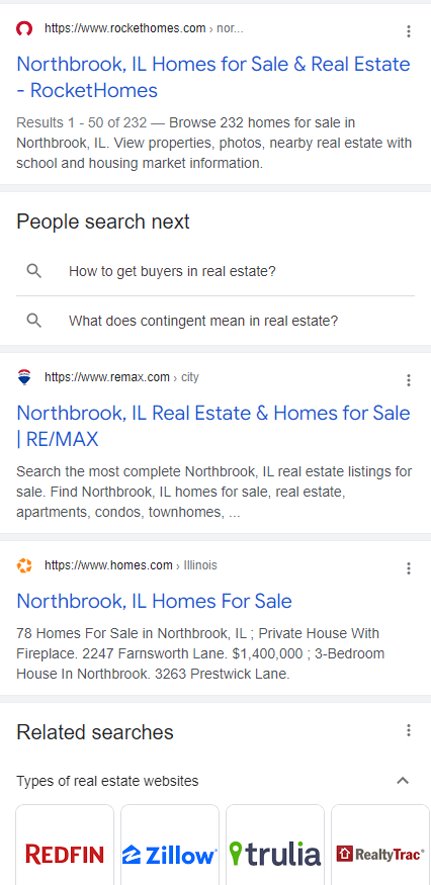 Search Guidance
Search Guidance helps users continue their search. Let's take a look at the query "best laptop for college" as an example.
This surfaces what Google has determined as the best laptop brands – encouraging deeper research into those specific products.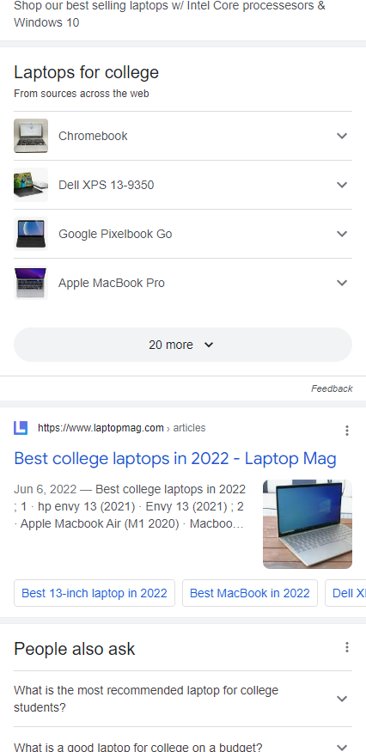 Real Estate SERP Features
Some SERP features are unique to the real estate industry. Let's start with different types of map layouts.
Different Local Map Layout
Here's an example of the standard map layout that you may see on the results page: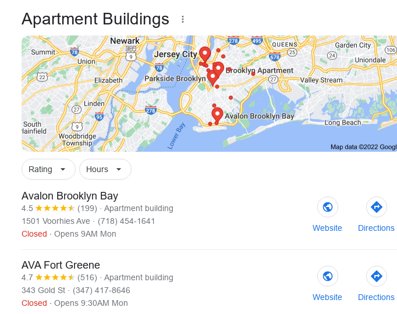 And here's an alternative presentation of the map:
Variety of Results for Address Searches
There are a few possible results types that can show for addresses. One is a map result (seen in the first image below), but a search box can also present itself. It asks users "Where do you want to go?"
Map result:
Search box: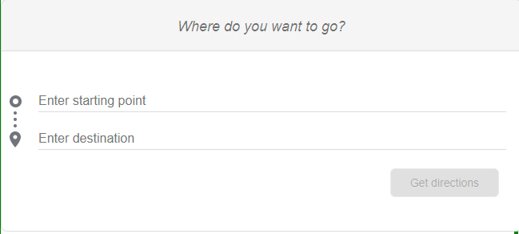 Tabulated Data
Some specific data-oriented questions return tabular data extracted from pages. Here's an example from the rentdata.org listing: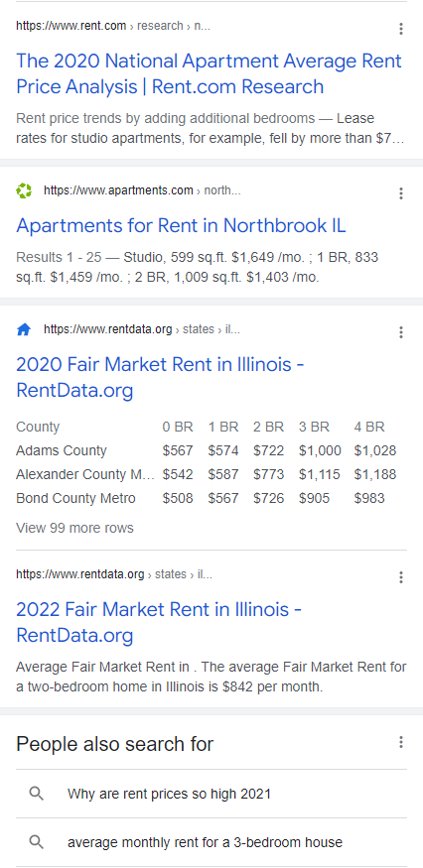 Related Searches
We found that 20% of all real estate searches include a rich "Related Searches" result.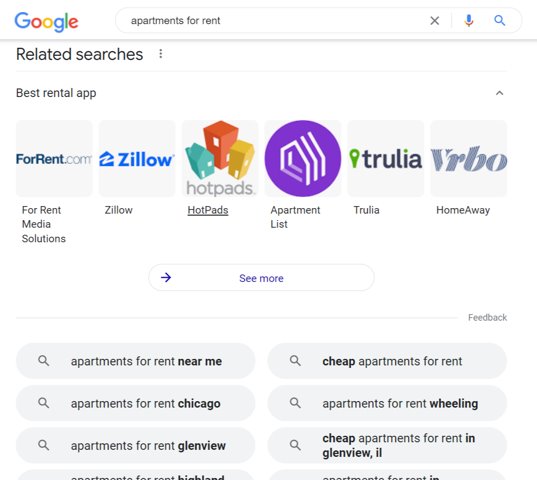 Tracking Search Features
With so many unique elements on the results pages, it's practically impossible to know what features exist on what SERPs.
seoClarity clients can monitor SERP features at scale and use SERP feature occurrence alerts to know when specific SERP features increase or decrease in occurrence. These can indicate a shift in intent and also cause significant swings in the visibility and traffic from SERPs.
You'll be able to monitor SERP features at scale for specific keywords or keyword groups.
---
<<This piece was originally written in July 2022 and has since been updated.>>