loveholidays is the fastest growing online travel agency in the UK, and it's their mission to reduce the friction between searching and booking a vacation for their audience.
Challenge: The Need to Better Identify Competitive Opportunities
The SEO-savvy team at loveholidays is led by Head of SEO, Ian Pereira. During the COVID-19 pandemic, Ian and his team were looking to persevere and get ahead of their competition. To do this, they would need to revitalize their SEO reporting in order to turn SEO insights into valuable actions.
The team also wanted to continue generating high-value traffic and ensure that their current SEO roadmap was pointed in the right direction.
To meet these needs, they sought the support of technology and services from seoClarity.


Solution: Improved Reporting Through Custom API
The first order of business for the loveholidays team was to update their reporting capabilities. They worked with the seoClarity team to implement a custom API which allowed loveholidays to warehouse data and revitalize their SEO reporting.
"seoClarity helped us advance our reporting process in terms of available capabilities. We've accessed insights into how site changes affected ranking performance and SEO trading metrics like sessions, bookings, ROI and more."

- Ian Pereira, Head of SEO at loveholidays
To improve their process even further, loveholidays integrated their GSC data into the platform, which allowed them to monitor their CTR trend so they could compare to previous periods after completing tasks like running a test or making site changes.
They also worked with the seoClarity Professional Services team to conduct a technical site audit to analyze their site performance and determine if there were any roadblocks hindering their user experience.
"The Site Audit we completed with seoClarity supported and validated our existing roadmap," said Ian. "The SEO team at loveholidays is small, so the second opinion and soundboarding seoClarity provided was a great value-add and helped ensure we were on the right track to improve our site performance."
In addition to the tasks within their roadmap, Senior SEO Executive Samuel Park leveraged Topic Explorer to discover longtail keyword opportunities to build a business case for different URL structures. He also relied on seoClarity's vast database of keywords to identify which terms were most directly tied to revenue potential.
Recommended Reading: seoClarity Platform Integrations


Results: +142% YoY Increase in Top-Ranking Keywords
With confidence in their SEO roadmap and following the completion of SEO objectives through the use of seoClarity's platform, the loveholidays team experienced the following wins:
+27,672 new ranking keywords
+940 ranking keywords
+50% increase in search visibility to /destinations pages across the loveholidays site
+142% increase in the number of keywords ranking in positions 1-3 over a 12-month period (from November 2020 - October 2021)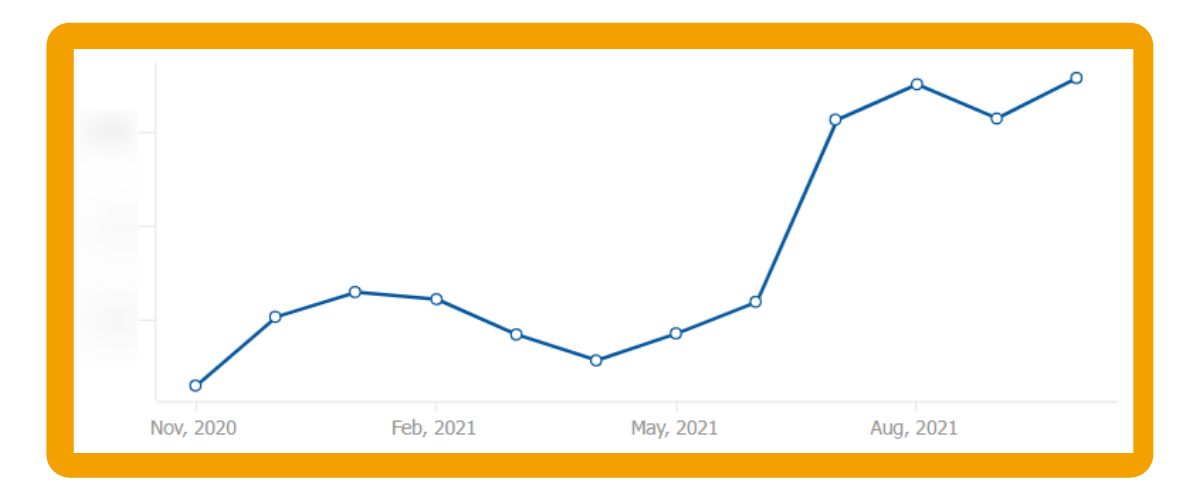 Research Grid view of loveholidays keywords ranking in position 1-3
This growth represents the extraordinary efforts of the loveholidays team in navigating the challenges of travel brands in a pandemic as well as their commitment to the overall goal of ranking for more revenue-driving keywords.
Conclusion
The team at loveholidays felt reassured in their roadmap and was able to tackle their SEO objectives with confidence through their partnership with seoClarity.
If you're interested in learning more about how you can accelerate your SEO efforts, grow your KPIs, and untap actionable solutions across your team, schedule a demo of our SEO platform today.