Fact: SEO changes at a very fast-pace. But, it's not that particular strategies come and go that's the problem.
Rather, many SEOs struggle to decide where to focus their efforts. And given that most of what we do requires a long-term commitment, this is a big deal.
Luckily, various factors or initiatives search engines launch, help us understand and predict what will shape SEO in the coming months.
Here are what I observed from listening to our clients and analyzing results are the SEO trends for 2018. In my opinion, these will have the biggest impact on your search visibility moving forward.
Strategy #1: Optimize for Mobile Devices First
Sure, this is hardly news at this stage.
Google pays much closer attention to the needs of their mobile users than their desktop counterparts. They even go as far as referring to their user base as primary mobile in their latest announcements.
See for yourself:

It makes sense after all, more of us and more frequently access the web from smartphones and tablets than we do from desktops.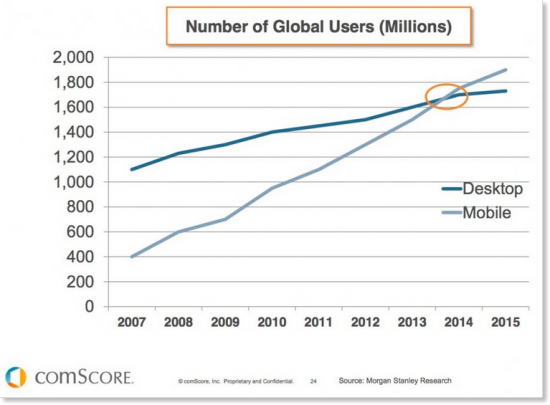 We spend an awful lot of time on smartphones too.
Data from comScore reveals that in the US, 71% of total online minutes are spent on mobile devices. In comparison, in Indonesia, that number has already surpassed 90%.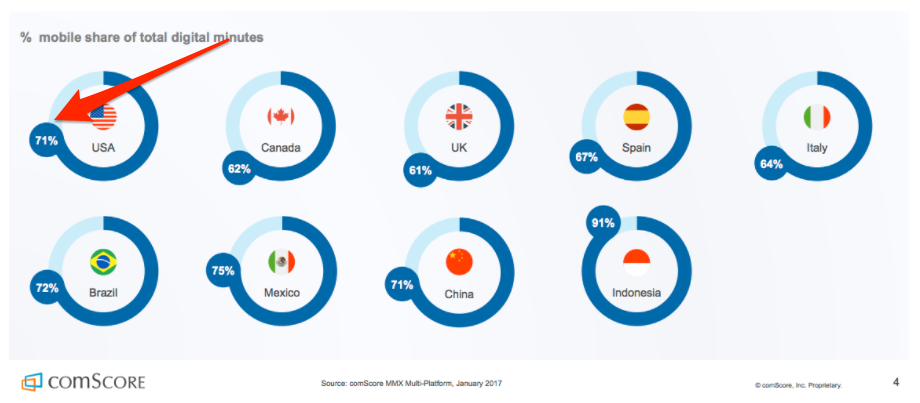 Finally, smartphone market share has already come dangerously close to desktops. And I'm sure it's a trend most likely to continue.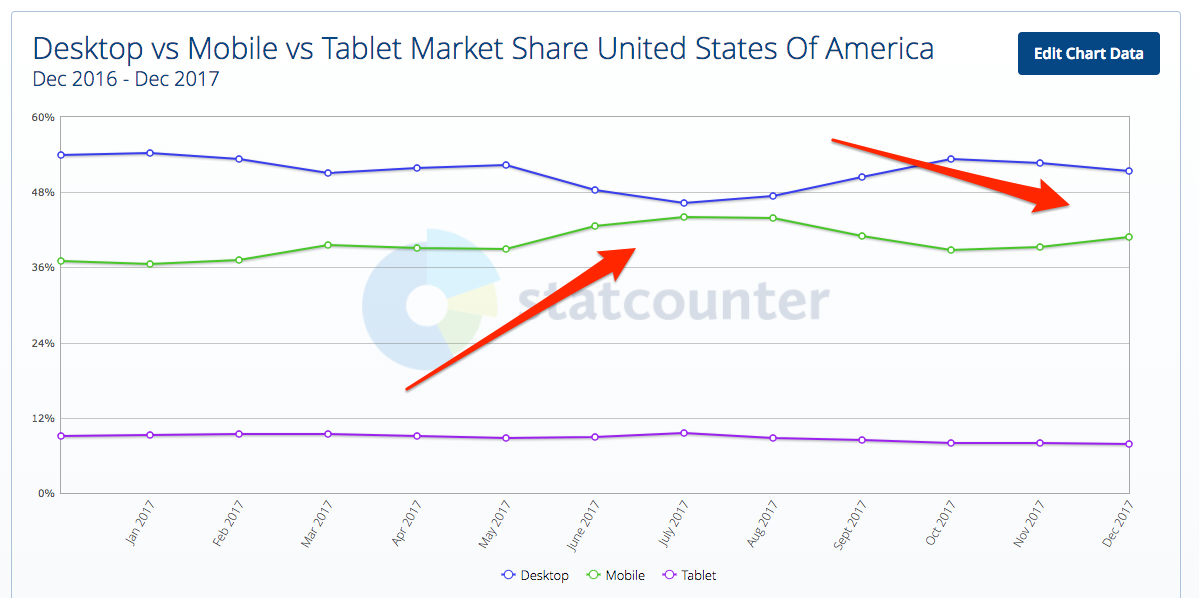 It comes as no surprise, then, how many mobile-focused initiatives Google has launched lately: the mobile-first index, rich results tester, allowing to examine your mobile snippets too, to name just a few.
With all that, it becomes clear that to continue to increase your search visibility, it's important to shift focus to mobile users too.
First and foremost, this means optimizing your site for the mobile-first index.
I've already shared an extensive checklist for preparing for the new index. But in short, this involves working on the following:
(note, most of these items relate to the mobile version of the site. If your organization uses a responsive design, you won't actually have to do anything to optimize it):
Updating content on the mobile site to match the desktop version.
Properly setting up mobile meta-data.
Matching structured markup for both mobile and desktop site, and
Improving formatting and user experience on the mobile site.
But also, it's important to focus on improving the overall mobile search experience.
Which pretty much means optimizing everything from featured snippets opportunities, to building authoritative content to providing an smooth user experience on the site. Take a look at our Search Experience Optimization framework.
Strategy #2: Focus on Page Speed
You know, if there's one thing we truly can't stand today, it's waiting.
Long gone are the days when faced with waiting for a web page to load, we'd just roll our eyes and then… kept sitting in front of the screen until the page loads. But, browsers today probably will only give the page a second or two, at most.
It's no different with Google. One research after another proved the negative effect of slow page speed on rankings.
For example, here's a quote from amazing research by Brian Dean from Backlinko:
"Site speed matters. Based on data from Alexa, pages on fast-loading sites rank significantly higher than pages on slow-loading sites."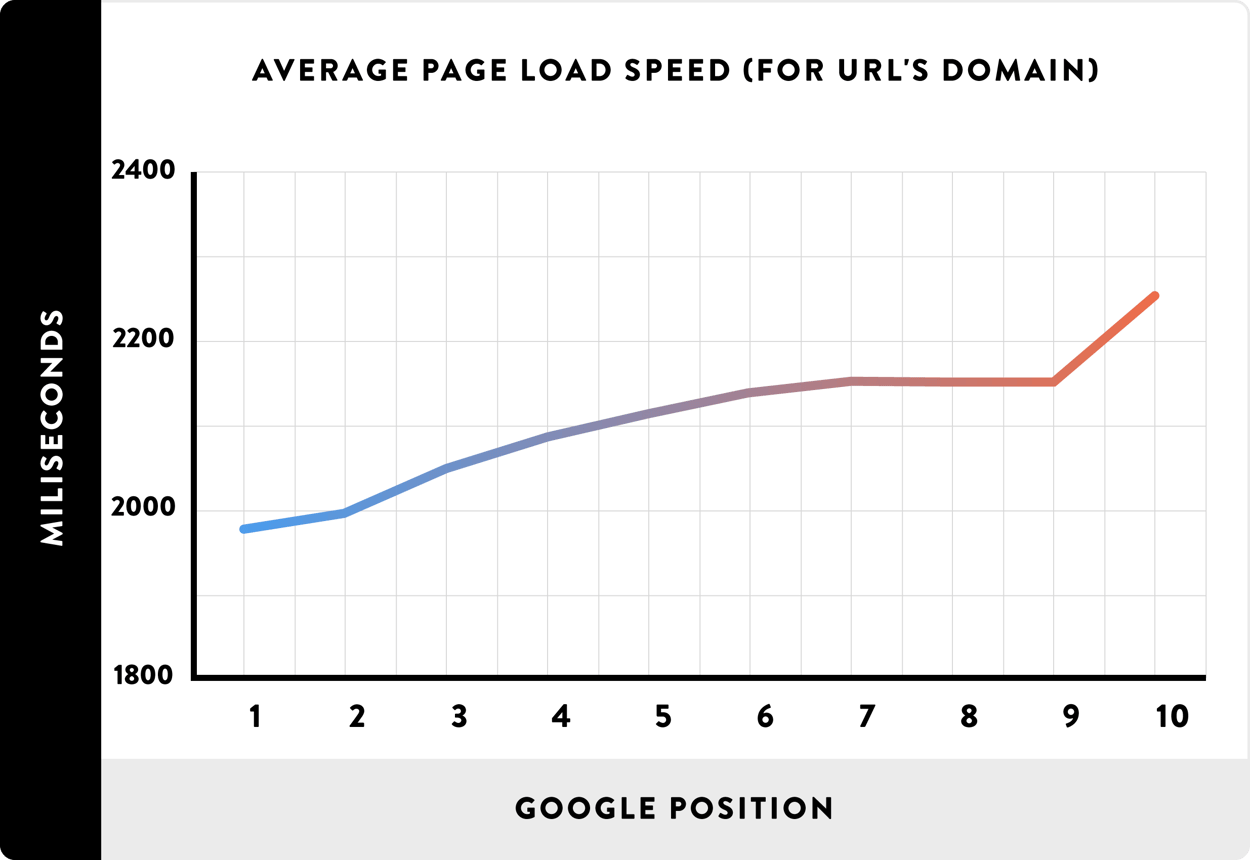 Not to mention that the search engines makes their stand on page speed bluntly clear.
Just consider this statement from their research aptly entitled "Why Marketers Should Care About Page Speed:" (note, the emphasis in bold is mine)
"There's no doubt about it: Shoppers expect brands to deliver fast, frictionless mobile experiences. And those expectations keep rising as more and more shoppers rely on mobile in their micro-moments. Unfortunately, the reality is that many mobile sites are falling short."
Not to mention that page speed will be a crucial ranking factor in the new mobile-first index and Google announced it's inclusion by July 2018. And so, optimizing pages to load as fast as possible truly must become one of the SEO priorities for the coming year.
Trend #3: Enhance Search Listings
It doesn't matter how you call it - rich snippets, rich cards, enriched search results, featured snippets... - the fact remains:
Rich results help you boost search visibility without having to significantly increase your rankings.
And recently Google further confirmed its importance, releasing a Rich Results Testing Tool that allows you to find out whether your pages support rich snippets.
Launching the tool clearly indicates the growing importance of enriching your search listings with additional information, and the need to allow brands to do it properly.
Note: Reach out to our Client Services team to help you with the analysis and opportunities on where your site stands on the percent of queries that could benefit from Schema mark-up from the seoClarity platform. Also, our Professional Services can identify opportunities and issues for implemention of the markup on your site.
Trend #4: Target Voice Search and the New Buyer Behavior
As I said in one of my earlier articles, I consider voice search as one the most disrupting trends in search marketing today. And there is plenty of data to prove it. Just consider this statistic:
Currently, around 20% of Google searches come from voice search and voice assistants.
More importantly, voice adoption is relatively new, and growing fast.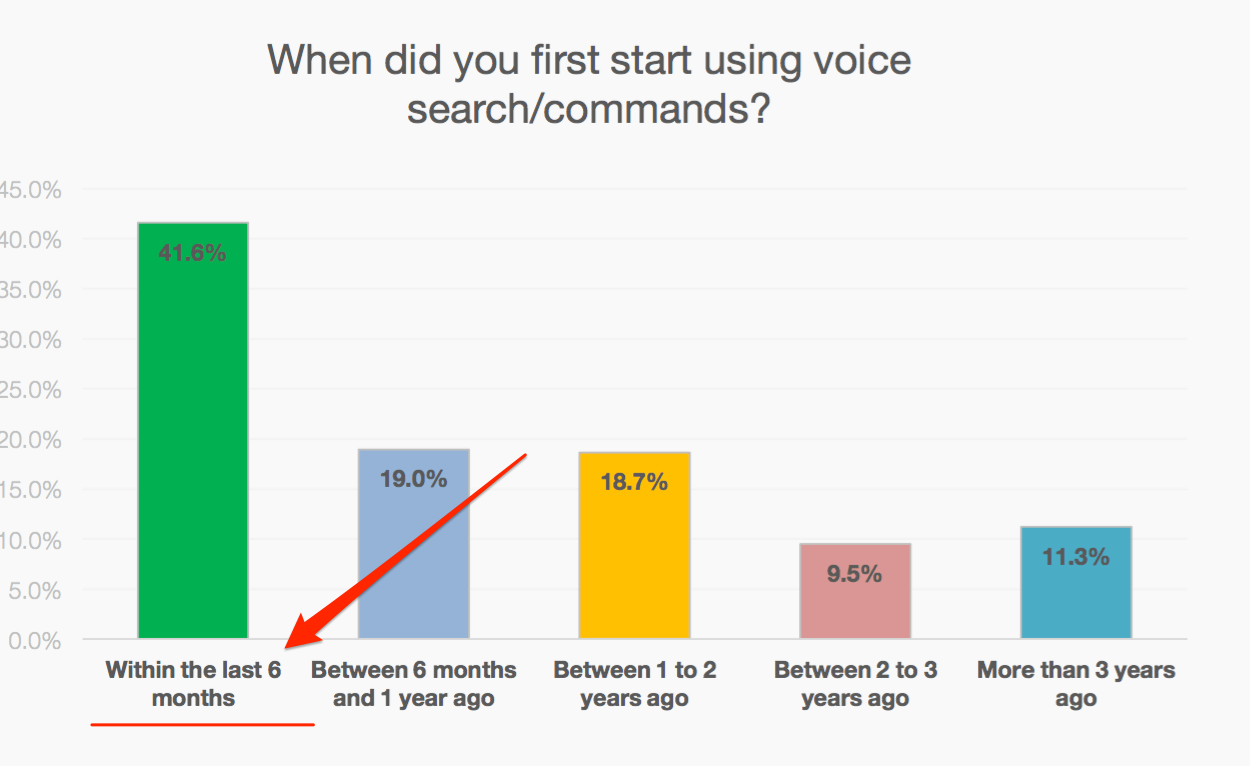 Plus, as Amine Bentahar wonderfully put it in Forbes:
"Voice search is a trend that will continue to feed itself. As tech companies have recognized the growing importance of voice search, greater emphasis has been placed on making the digital assistants as smart and responsive as possible in an effort to gain market share. As they become more advanced and functional, more and more people will be attracted to using voice search." (source)
And sure, Seer Interactive might have found very little marketing use for voice assistance so far.

But given the pace at which voice search has developed, this year we'll most likely see a surge in buyers accessing organizations and relevant information via voice.
So what's the takeaway from this? Start targeting voice search early, and optimize your content to answer questions your potential customers are asking.
TIP: seoClarity offers a number of tools that can help you with that:
Answer Box Opportunity is the only tool within the industry to provide in-depth insights on what keywords/topics trigger an Answer Box and how your competitors' are trending.
Content Ideas tool gives access to real questions customers ask that are relevant to your keyword
Advanced machine learning capabilities help identify semantically related topics to help content marketers write the best possible content to answer the questions people ask.
Trend #5: Increase Relevance
A challenge we all face regularly is how to break through the plethora of content pieces your audience is exposed to everyday. After all, the numbers don't really seem encouraging at all.
After all, EVERY minute we generate:
1440 blog posts,
500 hours of Youtube videos
149,513 emails
3.3 million Facebook posts
Plus, we conduct 3.8 million searches on Google.
So how do you ensure that your audience notices your content among all this noise?
The answer: relevancy.
And it's something we focus on at seoClarity with our clients. For example, about a year ago I said:
"To meet your target audience's demands, you'll have to understand their key problems and pain points, and deliver content that provides in-depth but very accurate and targeted information about those problems."
Today's audiences no longer seek generic advice. Rather, they focus on solving highly specific problems and challenges.
This means that moving forward, your content not only should target this but also ensure that the content on your site, whether that is with a particular blog post or a guide, includes the information they seek.
You'll do this by featuring highly relevant headline, introduction, and many other elements.
How to get started?
Begin by identifying questions your audience asks when searching online. seoClarity helps you research various sources and uncover challenges your target readers encounter and need advice on with Content Ideas.
Take a look: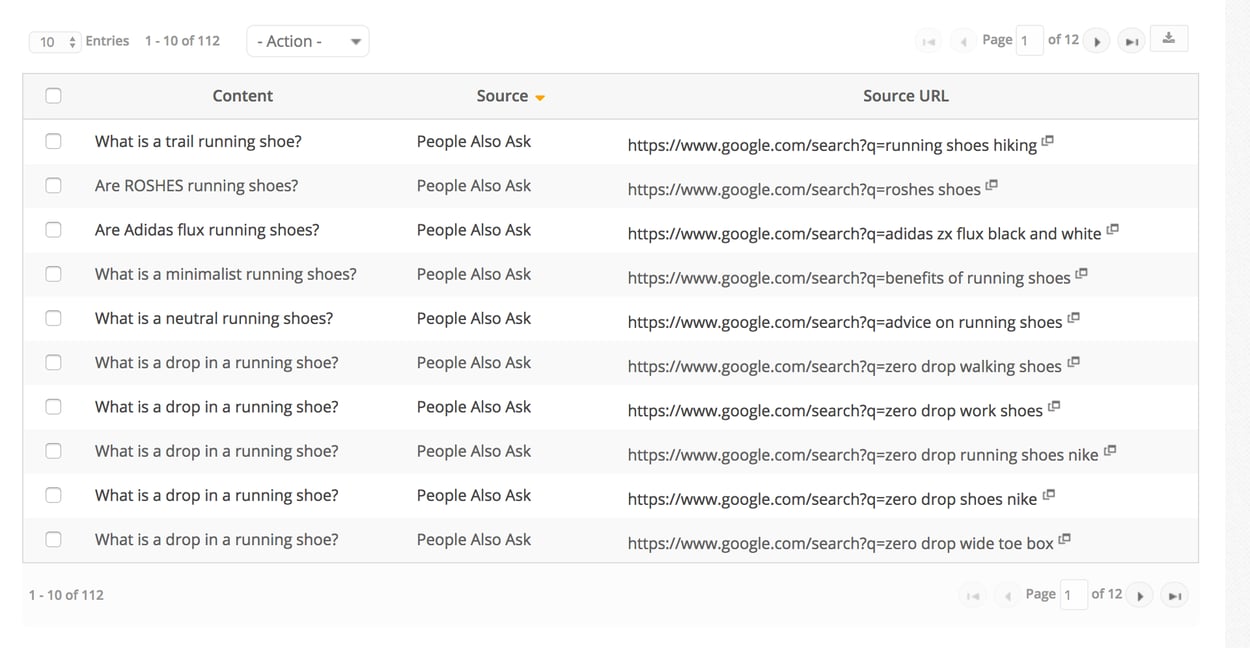 Strategy #6: Incorporate Semantically-Related Keywords
I'm sure you're aware, we no longer search for keywords.
We ask Google questions, or even give it whatever scraps of information we have. And needless to say, it does a pretty good job at processing those, and delivering relevant answers.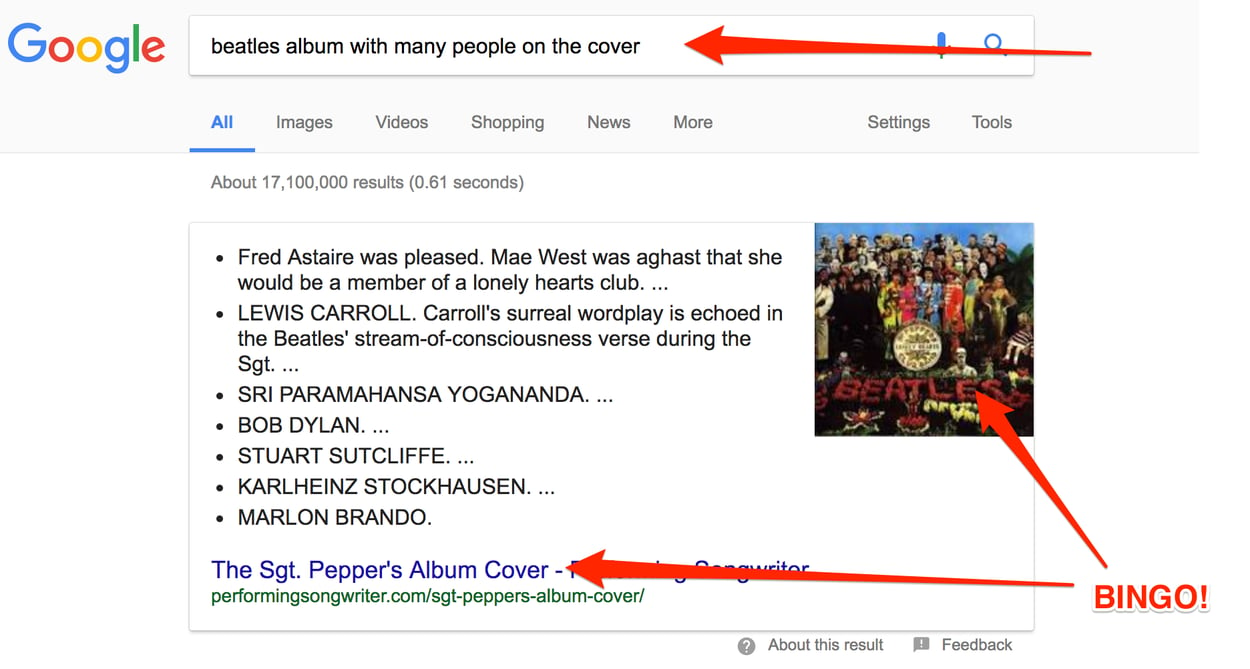 Which means that we no longer exhibit a unified search behavior. In fact, more and more, we search as we please, using detailed queries and phrases to describe the information we seek best.
As a result, the focus on specific keywords diminishes, replaced by the push for making the content broadly relevant to a multitude of semantic phrases.
And so, as you continue making content more relevant, you'll also want to ensure that it covers many semantic keywords your audience might use to find it.
TIP: In seoClarity, you can identify the sites that rank in the top 10 and include related words in your category, products or blog articles from this analysis.
Let me show you: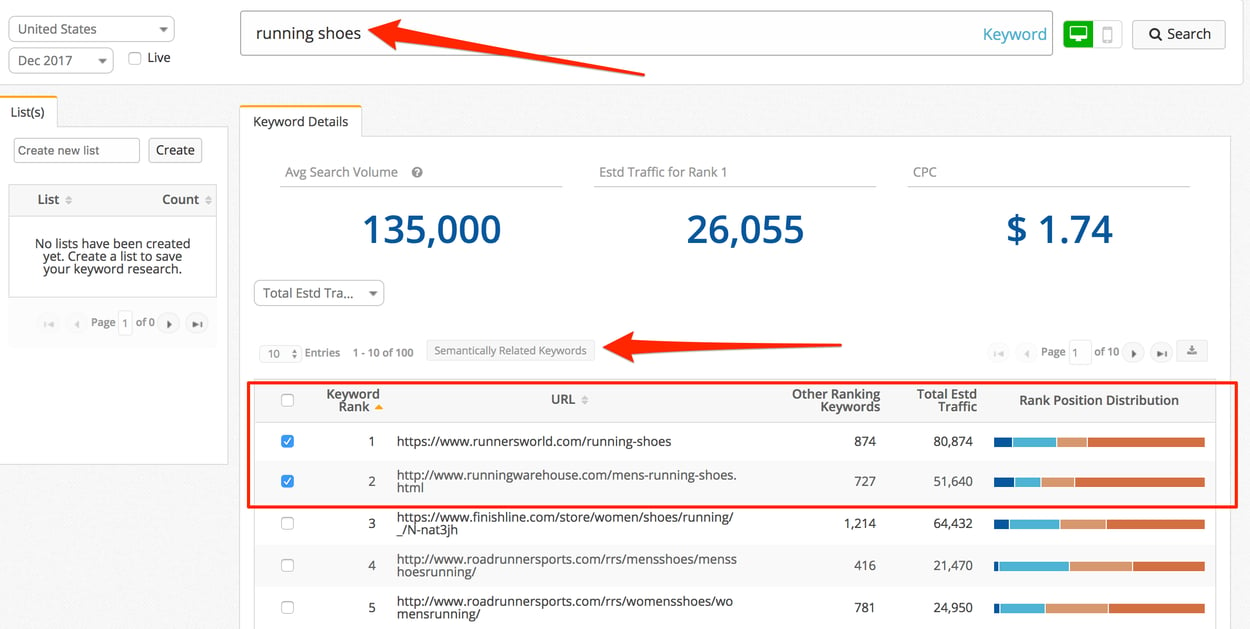 And the result of the comparison: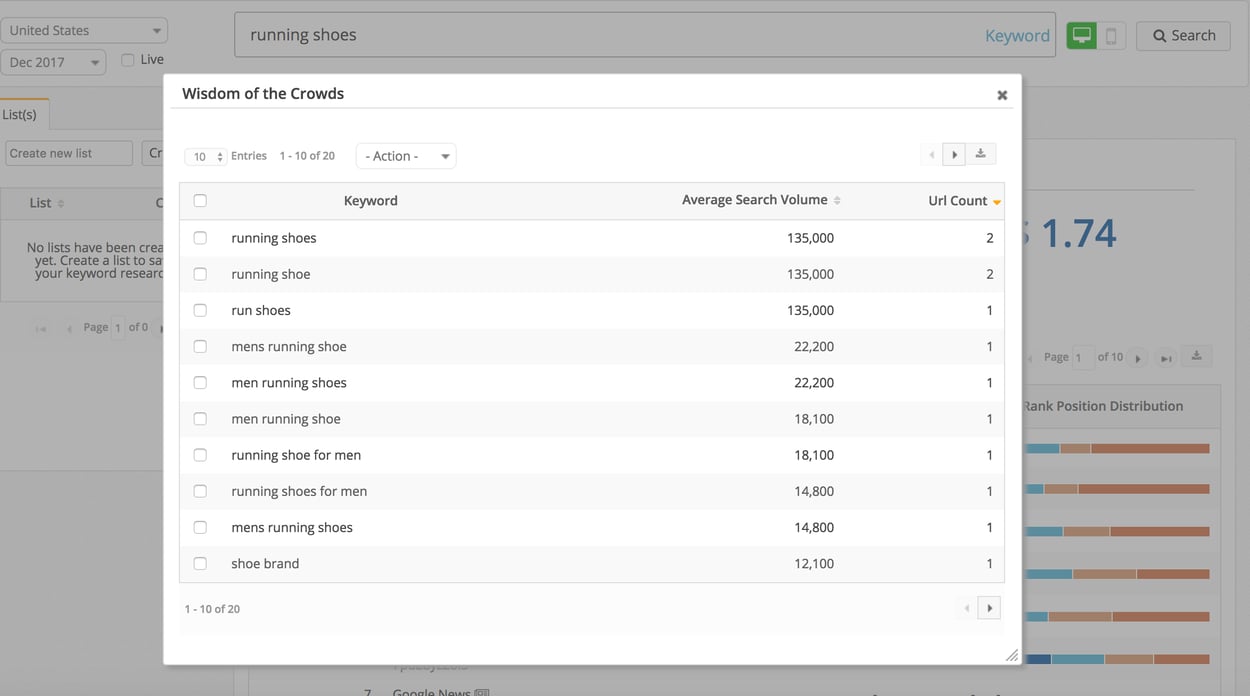 Closing Thoughts
The pace of change in SEO is truly astonishing.
But the challenge isn't to follow every new and emerging strategy but to identify those that offer the possibility for the greatest return in the coming months. And after reading this post, you should have a good idea what to focus your SEO efforts in this year.